Jamie Cason thought moving his mom, Lynn. from Tennessee to his home in Kentucky would help him care for her after her stroke.  But they soon realized it wasn't enough. She needed to have someone with her during the day – and both Jamie and his wife work full time.
"Even though she was stable, she is still a fall risk, and wobbly on her feet. So, there was a concern about her falling at home," said Cason.  "She needed more hands-on care."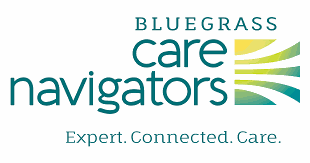 Cason is the Director of Facilities at Bluegrass Care Navigators, so he knew about Bluegrass Adult Day Health Care and enrolled her for a few hours a day, three days a week.
Bluegrass Adult Day Health Care offers a wide variety of activities to meet an individual's needs and interests including group activities, exercise programs, cooking, arts and crafts, pet therapy and more – while providing peace of mind for caregivers who work or need downtime.
For Lynn, Bluegrass Adult Day Health Care has added fun to her days and helped her maintain her health. Cason said his mom "really enjoys going to the center, and as she has gotten to know the people there, she has made some friends and they have a good time." 
The center is staffed by a Licensed Practical Nurse who monitors each clients' health conditions, medications and dietary needs.  Jeanette is happy with the progress Lynn has made. "Since attending the center, Lynn has started participating in exercises that have helped improve her balance, her blood sugars are doing better and she enjoys interacting with the staff and other clients," says Jeanette.
While the routine of the adult day center is a benefit for many patients, the center also is a resource for those who need one-time or sporadic support with caregiving.
Claudette Wickers, a nurse with BCN, used the center when her mother-in-law came to visit. "My mother-in-law has dementia, and when she was visiting for a few days it was a help. It was a relief to know that during the days she was in town, could still work and know she was taken care of by not only trained staff but friends and coworkers," said Wickers.
Claudette said the flexibility in scheduling and enrollment process makes Bluegrass Adult Day Health Care an easy solution for families who travel to the area with loved ones who need a little extra care.
Wickers added, "Bluegrass Adult Day Health Care is a great place to bring your family members. It's a nice facility with trained, caring and attentive staff, and the process is really easy and simple. My mother-in-law received wonderful care while she was there, and I hope to bring her back when she is visiting again."
For more information about Bluegrass Adult Day Health Care, please call 502.223.1744 or visit bgcarenav.org/adultday.