If all goes according to plan, it will be "Bourbon 30" across Wilkinson Boulevard from Buffalo Trace by summer 2022.
Bourbon 30 is a spirits company and gift shop based in downtown Georgetown. Owned by Jeff Mattingly, the outfit just bought the building that houses FasTrax on Reilly Road, just a couple hundred yards from Buffalo Trace — one of Kentucky's biggest bourbon distilleries — for $750,000.
With eight employees housed in a relatively small Georgetown space right across from Royal Spring Park, general manager Harry Richart said the move came mostly out of necessity. The size of the company, he said, is almost doubling each year and needs the extra room provided by a 25,626 building.
Also: they want to get in the distilling game. 
"One of the major things that we want to do is we want to start distilling quite a bit more," Richart said "In a facility like that, we're still not going to be able to fill every single barrel that we end up bottling, but we want to grow by leaps and bounds, and quickly."
The company has humble roots. Its name comes from owner Jeff Mattingly and his brother, who would sneak swigs of their father's Early Times bourbon as they were working on the family farm in Breckenridge County whenever he wasn't looking. 
When they could imbibe, the time was "Bourbon 30."
"Whenever papaw would walk you know away from the truck, go to the tractor combine or the tobacco field, one of the brothers would say 'it's bourbon 30,'" Cameron Mattingly, Production Manager and Jeff's son, said. "Back then environment 30 just meant it was time to drink as much Early Times as you could before papaw got back or noticed. Now with Bourbon 30, it's more about, you know, chilling out and decompressing."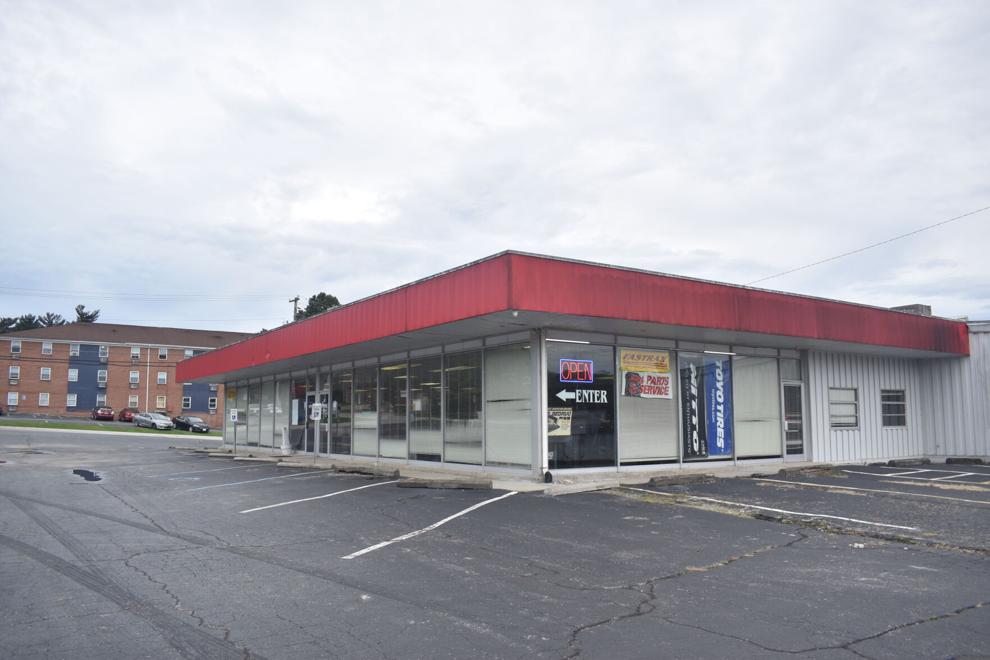 It started with Jeff Mattingly, a retired Toyota employee, and his wife traveling around the country and getting to know the industry better. He opened the company in 2010.
Then a location in Graefenburg, then its Georgetown spot and now Frankfort.
Richart is a former German instructor at the University of Kentucky and brand ambassador for Brown Forman's Woodford Reserve. Cameron Mattingly has worked with his father since turning 20 — the state cutoff for being able to sell alcohol.
Currently, the company focuses on its retail and tours, as well as the crafting and "finishing" of bourbons and other spirits it gets from a distributor — as Richart said, much of the reason its upsizing to a new location is that it wants to distill more of its own bourbon.
The finishing process includes picking the right barrels to house already matured whiskey and waiting the right amount of time to let it rest in the barrel to enhance its flavor and character. 
A lot of the "art" of it, says Richart, is in the timing.
"The secret sauce for us is really crafting the barrels," Richart said. "When the barrels are hitting, they're gonna be really good for maybe like a week or a two week window and then they might drop off again, so it's almost like catching lightning in a bottle."
He said the crew goes around and tastes the spirits to catch that "lightning."
"When it hits and it's tasting really good, pulling it and then pairing it with a few other barrels to really elevate the finished product beyond the sum of its parts is a big part of what we do," Richart said.
Some of the fruits of that labor can vary wildly in taste and experience. Richart described the company's signature "Bourbon 30" spirit as sweet up front with a mid-palate spice; he also highlighted a light whiskey that the crew had made by accident, which ended up tasting like Bananas Foster and butter pecan ice cream.
Cameron Mattingly said that they had created a bourbon that tasted like a Drumstick ice cream cone combining 15 barrels into one product. It ended up becoming one of his favorites.
"It basically had every characteristic of a Drumstick ice cream cone," Cameron said. "It had the vanilla, the nuts, the fudge, the caramel and the waffle cone. I think it was 128 proof, too."
"There were 15 different barrels involved and they all just worked. I'm not gonna say it was all done on purpose, but as Bob Ross says it was a 'happy accident.'"
The company is no stranger to Frankfort, its soon-to-be home for the distilling and retail operation. Currently, they have a partner relationship with Camp Brown Bear, a nonprofit in Franklin County that provides emotional and physical recovery services to veterans — they also recently commemorated the anniversary of the Battle of Mogadishu with a "19" bottle in honor of the 19 U.S. soldiers killed in that battle. An event marking that day took place in Georgetown this year.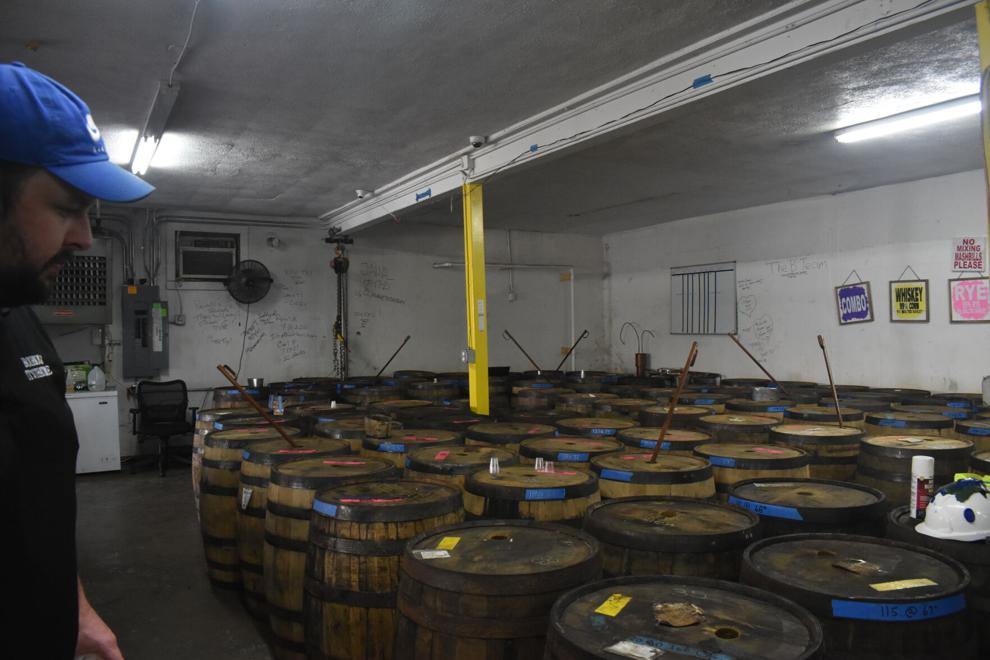 For a long time, Richart said the company wanted to stay in Georgetown. In the Reilly Road location, which is zoned for commercial use, they found a space with an attractive price, layout and location.
The vision for its use is flexible, per Richart and Cameron. 
"The price was fair and given and the zoning is already there, so that's fantastic," Richart said. "But then on top of that, it's laid out well for what we do and frankly there's just a ton of space to play with.
"It all kind of came together perfectly."