Buffalo Trace has filed plans to build 24 barrel warehouses on 450 acres of land on Graefenburg Road in Anderson County. 
Buffalo Trace had previously been pushing for a zoning amendment that would have allowed them to build bourbon warehouses in the Peaks Mill area of Franklin County. At the county zoning update committee's meeting on Feb. 24, 20 members of the public spoke against the proposed zoning amendment.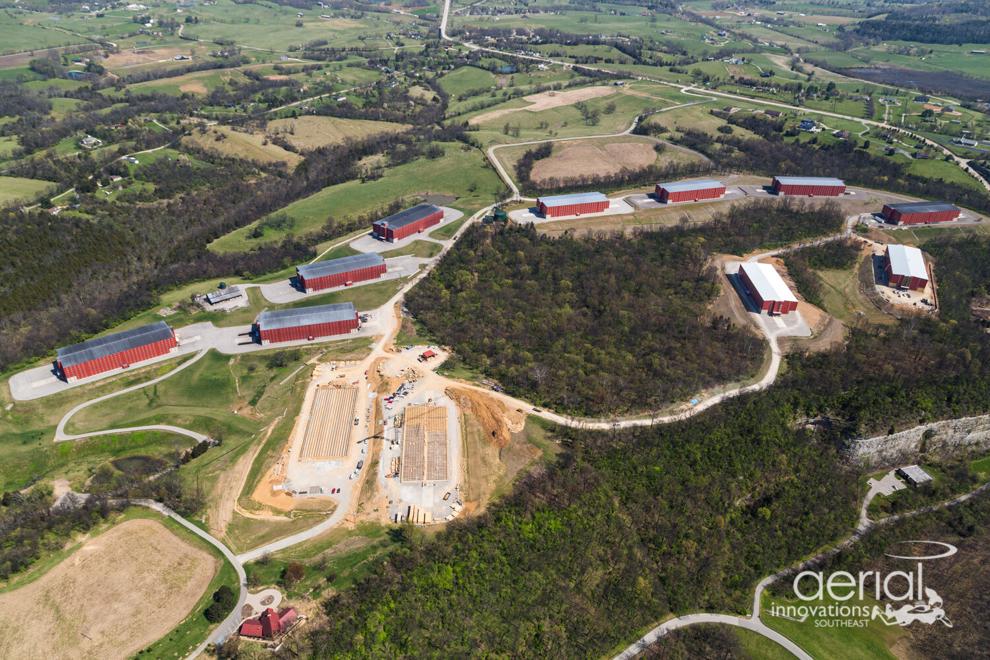 Charlie Jones, of law firm McNamara & Jones, who was there representing the distillery, foreshadowed the decision to expand elsewhere. 
"I'm speaking maybe out of turn for my client, but we'd have to start looking at other places to grow, other places than Franklin County. I'd hate to see that, but it could happen," he said. "And that's not a threat or anything."
Franklin County Judge-Executive Huston Wells said the news made him sick to his stomach. He said Buffalo Trace's decision to expand outside of Franklin County was the result of how part of the community feels about business expansion. 
"There are voices in this community that are sending a clear message to businesses that 'If you're not going to do infill, we don't want you,'" he said. 
The Anderson News predicted that the new warehouses, when full, would potentially generate almost $6 million in tax revenue with 65% going to the local school district. 
Wells said that tax revenue could have helped lower the tax rate for Franklin County residents, as well as spur further economic growth. However, he said it can become difficult to attract new economic investment if growth has stalled. 
"Industry coming in, businesses coming in, it's all part of growth, and it's all part of the ways that we can keep our taxes low," he said. "People aren't going to move here if we're not going to grow."
Kentucky Capital Development Corp. President/CEO Terri Bradshaw also lamented the loss of the potential tax revenue for Franklin County.
"It is so unfortunate for our community and the taxpayers who live in it that we have again squandered an opportunity to generate millions of dollars that would have supported our schools, parks, governments, library, health department, infrastructure and other quality of life resources," she said.
She echoed one of the comments made on The Anderson News Facebook post, saying, "Our loss is Anderson County's gain." 
Bradshaw cautioned that this could set the tone for future economic growth, as other industry leaders, both in and outside of the county, learn how difficult it can be to develop here. 
"As I have said hundreds of times, if we continue to neglect our local employers, there are plenty of communities who will welcome them with open arms. This decision by Buffalo Trace certainly reiterated that," she said.