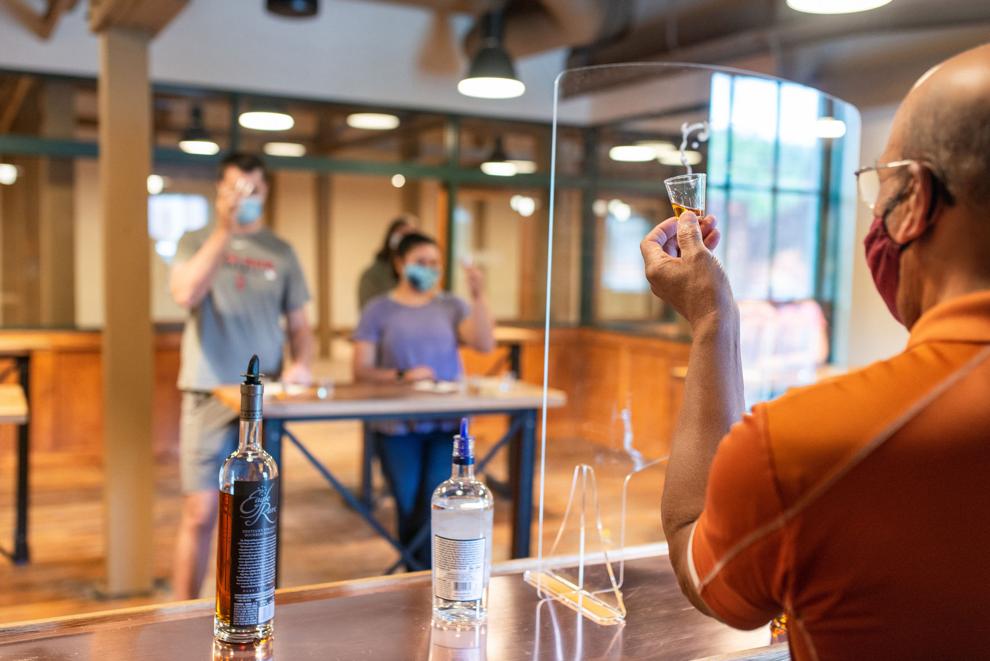 Despite a four-month closure due to the coronavirus pandemic, Buffalo Trace Distillery welcomed roughly half the number of visitors in 2020 as it did the previous year.
The distillery, which was closed from the beginning of March through July 1, announced Tuesday that 145,365 guests visited last year and that visits were up in December over prior year.
"As soon as the pandemic hit we got to work making modifications in order to be able to reopen safely and really create a comfortable environment for our guests," Meredith Moody, homeplace development director, said. "Our sincere thanks goes to the thousands of visitors, from across the country, who have felt confident in our safety protocols and chose to visit Buffalo Trace Distillery since we reopened."
When the distillery reopened in July it debuted its expanded visitor center and continues offering free tours. Group size is limited and registration is required. Masks and social distancing are mandatory throughout the distillery and hand sanitizer is available.
Due to the pandemic, 2020 was the first year that Buffalo Trace didn't set an in-person visitation record since 2010.
In May, the distillery began hosting livestream segments on social media each week called Whiskey Wednesday. From May 13 through December, the episodes were viewed by more than 3.6 million people around the world. Whiskey Wednesday episodes will continue this year, featuring behind-the scenes tours, trivia, history and special guests.
"With the many challenges 2020 brought to all of us, we are thankful to have seen such robust visitation, and even year-over-year growth around the holidays," Moody said.
Buffalo Trace, which has remained operational as an essential business, also undertook hand sanitizer production at the onset of the pandemic, having now created about 1.1 million gallons on an industrial scale for some of the world's largest organizations. This is in addition to its bourbon production and its ongoing $1.2 billion infrastructure improvement and distillery expansion to increase production for future bourbon demand.