The city will officially toast its downtown entertainment destination center (EDC) — to be called the MIX District — with a concert from 6-9:30 p.m. June 25.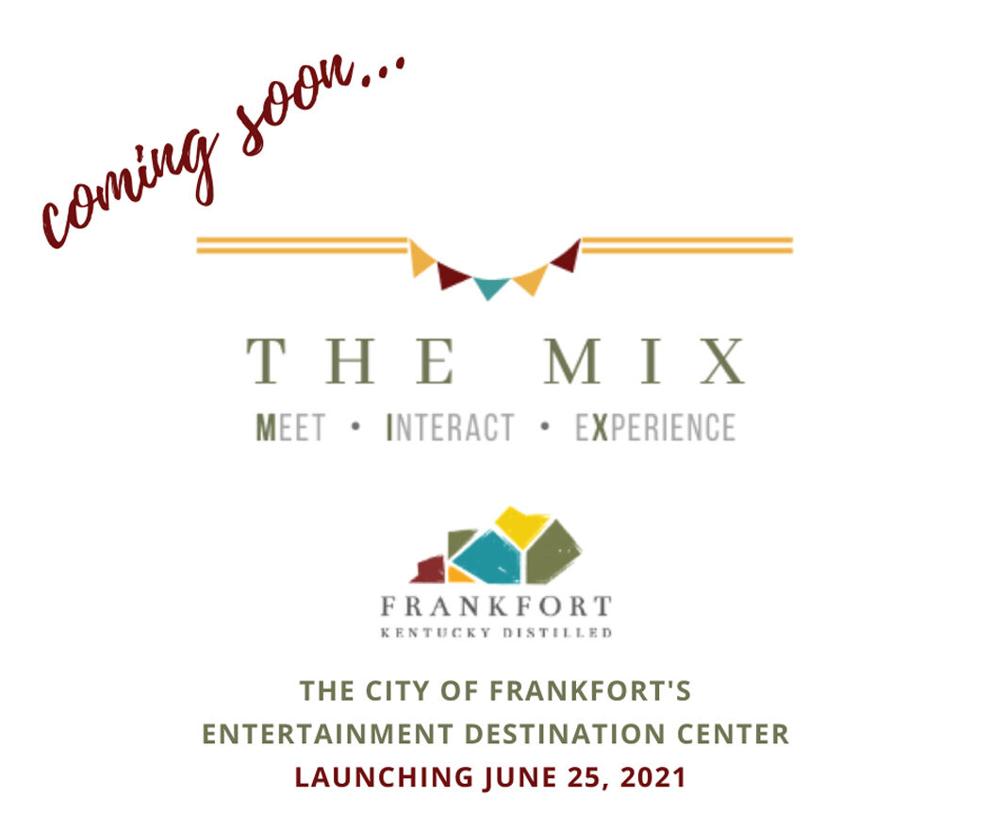 Frankfort holds a Kentucky Alcoholic Beverage Control (ABC) license that permits businesses in the MIX District to sell alcoholic beverages to-go and consumers to drink them within district boundaries, which encompass the downtown business district from Mero Street to Second Street and from Wilkinson Boulevard to High Street.
"The MIX district is another reason for Franklin County residents and visitors to experience all that our downtown has to offer," explained Mayor Layne Wilkerson. "It will generate more revenue for our small businesses, strengthen our sense of community, and create a more vibrant downtown."
Band SUPERFECTA will perform on the city's concert stage on Broadway.
The grand opening concert is hosted through a partnership between the Frankfort Bourbon Society, Bourbon on the Banks Festival and the city.
At 6:15 p.m., Wilkerson, Judge-Executive Huston Wells and Charlie Jones, president of the Frankfort Bourbon Society, will officially open the MIX District for business.
"The Frankfort Bourbon Society is honored to partner with the City of Frankfort and the Bourbon on the Banks Festival to showcase our new MIX District. We have co-sponsored various events for our members with several downtown establishments and this carries on our commitment to downtown Frankfort," Jones said, adding the group will also be hosting a membership drive at the event.
The MIX District will be open every Thursday through Sunday.
"When we all work together, we can produce vibrant events to entertain our citizens and attract visitors to our charming, historical capital city right in the heart of bourbon country," stated Kristin Cantrell, Bourbon on the Banks Festival board chair.