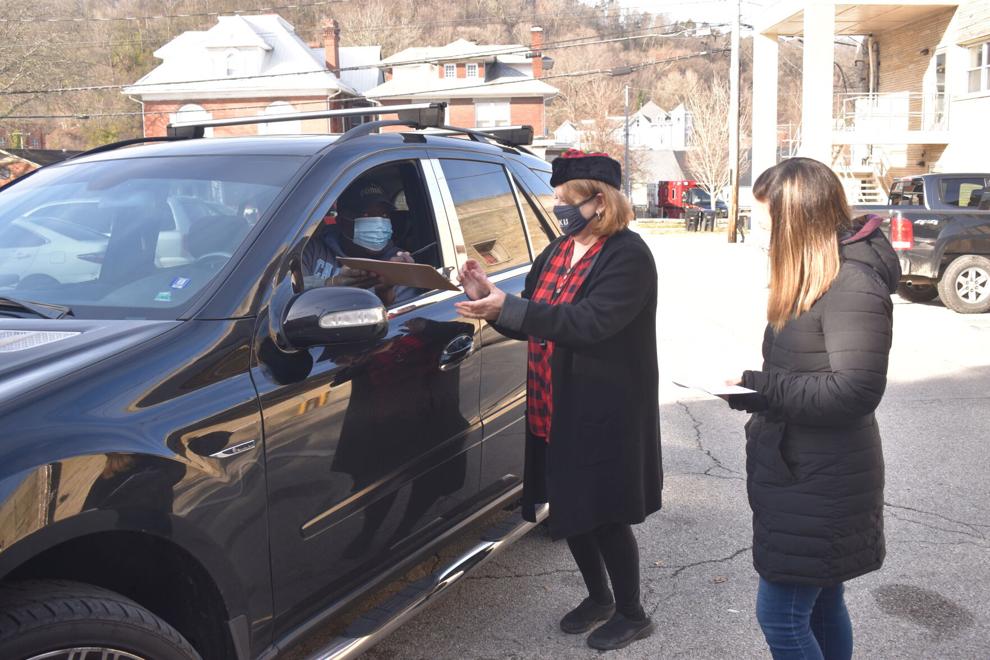 The City of Frankfort embraced the season of giving Friday, handing out $5,000 checks, funded by federal CARES Act money, to local businesses affected by COVID-19 economic restrictions.
A steady stream of cars drove into the back parking lot of City Hall to collect their checks from City Grants Manager Rebecca Hall and Community Engagement Project Manager Blair Hecker.
"We've had people pick up checks this morning who were almost in tears," Hall said. "A couple of people have mentioned payroll, rent and other day-to-day expenses as examples of where the money will go towards."
Thus far, the city has awarded a total of $228,300 across 46 local businesses.
Tony Bryant, owner of Trifecta BBQ on St. Clair Street downtown, said that the extra $5,000 from the city will help him get caught up on rent payments. 
The pandemic has stressed his business severely, he said.
"Because of COVID I lost my Versailles store," Bryant said. "Even through COVID I see potential here in Frankfort to grow … But I've had to lay off a lot of my crew."
For a time, Bryant set up an outdoor seating/bar area to increase clientele at his restaurant.
"A lot of people have said that every day they're just hanging on," Hecker said. "Every little bit helps."
Hall said that a total of 46 businesses were given their checks or had them mailed out on Friday. All but one check, which was for $3,300, were for $5,000.
More than 80 applied for this round of financial assistance, but some did not immediately qualify due to outstanding taxes owed to the city or their location, among other reasons. Hall said that the city is working with some of those businesses to help them qualify.
Ratneshwar Jha, who owns Beef O'Brady's in West Frankfort, said that the check was much-needed. 
"In the bad times, every single dollar is so appreciated," Jha said. "My monthly rent is $8,000, so you can imagine that this helps a lot. I'm really thankful."
A full list of businesses that received assistance from the city through the CARES Act can be accessed in our online version.