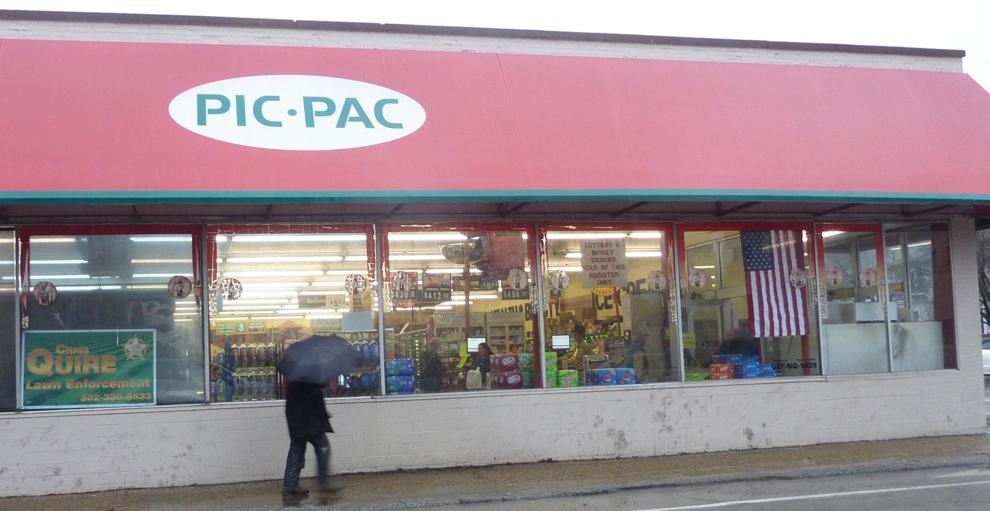 The Frankfort City Commission voted unanimously Thursday to buy the former Pic-Pac Grocery building for $390,000.
Charles Booe said he tried to recruit a new grocery store to the site but was pleased with the city's eventual purchase.
What do you think about the Frankfort City Commission's purchase of the old Pic-Pac building?
"While I had hoped to be successful in recruiting a grocery store back to the location, it was evident after COVID-19's devastation to the private economy that the goal would no longer be attainable," he said. "Therefore, my wife and I believed that it was proper to allow the city to purchase the property so that they can create a brownfield solution that can benefit the local community."
Commissioners bounced around ideas for the building's potential use, both in the near future and further down the road. Mayor Bill May made clear, however, that those ideas were not indicative of a definite decision on its future use. 
The two primary ideas were additional shelter space — the building sits right across Steele Street from the ACCESS Men's Shelter and Soup Kitchen — and space for a new firehouse to serve downtown and South Frankfort.
"There's been a lot of discussion about this property for some time," Commissioner Eric Whisman said. "The site does provide an opportunity for potential to construct a new firehouse, although personally I don't believe that's the best use for that property … . This building will immediately provide us the opportunity to outfit it to a small degree to provide shelter accommodations if they're needed, but just generally for economic development with the investment of $12 million on Second Street."
He referenced a large federal grant and local funds that are being used to revitalize the corridor.
Commissioner Scott Tippett and May, who along with Commissioners John Sower and Whisman are leaving their posts this month, emphasized that the decision on what to do with the building will be determined by future city commissions.
"We'll make the best use of it currently as we can, which could be a shelter that is desperately needed given the COVID-19 pandemic," Tippett said. "We're allowing the next commission full discretion as to what should go on there."
The city also bought, for $15,000, 5.87 acres on Murrell Street adjacent to Leslie Morris Park at Fort Hill.
Fort Hill has been the subject of frequent discussion by the commission, particularly with regards to a multi-use trail constructed there. The commission voted last year to ban bicycles in the park.
The mayor and all commissioners except Commissioner Katrisha Waldridge voted to acquire the adjacent property.
Whisman said the space is an "opportunity to expand our park space in a place that's essentially unusable for anything else."
Commissioner John Sower said that the property will be important for the city to have to ensure Leslie Morris Park's longevity.
"The property serves as a buffer and helps us protect our park from outside development," Sower said.
Whisman, who works in historic preservation and has advocated strongly for historic preservation throughout his term, saw his idea for a city historic preservation officer come to fruition. 
Whisman also directed city staff to apply for funding from the Certified Local Government program for several purposes.
First, he moved to redirect $6,000 to work on nominating the Cove Spring Waterworks to the National Register of Historic Places. 
Whisman also directed the city to apply for $20,000 to develop a "historic preservation plan" for Frankfort. He said that the funding would aid the efforts of a future historic preservation officer. Whisman also moved to request the city apply for $10,000 in funding for a historic contextual report of African American history in Frankfort with specific focus on Green Hill, a historic cemetery that's home to an African American Civil War monument.
Whisman's motions to request funding were accepted unanimously by the Board of Commissioners.
"I think this is going to be quite a legacy for this commission to have created a framework for this," Whisman said. "… It's important for us to preserve those places that make us unique."