In trying to point out the need for more industry in Franklin County, Terri Bradshaw often says that only nine acres of land in the county is "truly developable."
One local property owner takes issue with that statement from the president/CEO of the Kentucky Capital Development Corp. (KCDC), the community's economic development agency.
O. Gilbert Newman contacted The State-Journal last week regarding property next to The Frankfort Christian Academy at 1505 Leestown Road/U.S. 421, which he co-owns with David Clark as part of CHN Developers. The property totals 32.87 acres, is zoned for industrial or general use, and sits partially on a slope that leads into Slickway Branch Creek.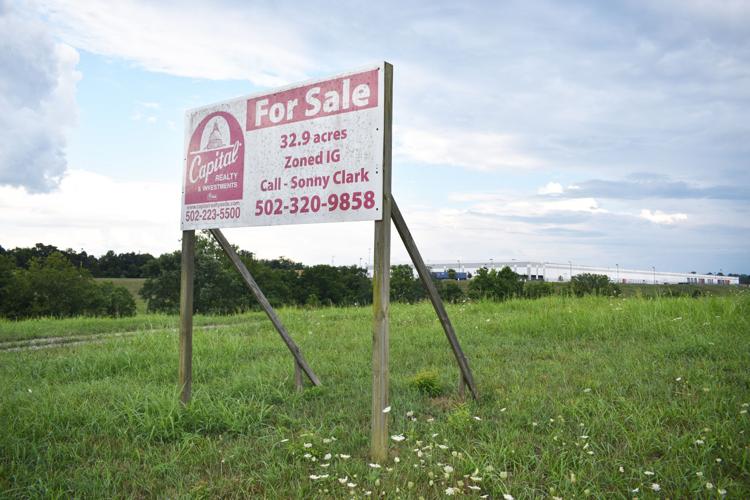 Newman said the existence of his property, which is listed on KCDC's website, makes Bradshaw's nine acres statement a "factual inaccuracy." His Realtor, Sonny Clark, agreed.
"(Bradshaw) had emailed me and wanted me to give my blessing to the farm out on Duncan Road to be rezoned because there was only 9 acres supposedly for industrial development," Clark said. "I'm thinking 'that is not true.' I emailed her back and told her that, but she keeps saying it."
While Bradshaw agreed that the Leestown Road property is zoned appropriately, which Planning & Zoning Director Robert Hewitt confirmed, she said that doesn't necessarily make it "developable."
"We do have other properties that are currently zoned industrial in Franklin County," Bradshaw said. "They could be made developable, but they do not meet the criteria that is made out for us (KCDC) by our consultants."
Bradshaw said the current cost to make that property developable is simply too high for most businesses. She estimated that mitigating runoff into Slickway Branch Creek alone would cost around $2 million. Franklin County Judge-Executive Huston Wells, who has been looking into the runoff issue, confirmed that figure.
Hewitt estimated that 1.5 of the 32.87 acres is a designated flood plain, and Clark acknowledged that 7 or 8 acres of the property would require a lot of work.
The price currently listed for the property on KCDC's website is just over $1 million. Franklin County PVA Kellie Lang said the property's most recent assessment in 2020 totaled $328,700. That makes it valued around $10,000 per acre.
Clark said it "hit a sore spot" that his client's property was overlooked in the 9-acre figure, but Bradshaw said she still shows it to potential developers.
"I still show it to everybody who comes to town, but every time they see the blue line stream (Slickway) they ask questions," Bradshaw said. "A company is not going to come and purchase a property that's going to take a year to mitigate that issue when they can go 10 miles in either direction and find another property."
Clark said he's had several companies inquire about the property in the past, including a company trying to do business with Toyota in Georgetown.
Bradshaw emphasized that the Leestown Road property is not "build-ready," a term that the Kentucky Cabinet for Economic Development describes as "proof to a company that unknown obstacles have been removed, that the site due diligence has been performed and the project implementation timeline has been significantly accelerated."
Several properties, including the Leestown Road tract, are listed on KCDC's website as industrial land. Bradshaw said the closest to "build-ready" among those properties is the aforementioned 9 acres, which is located along Georgetown Road and Steadmantown Lane.