In a move delighting area bourbon distillers and lawmakers alike, the European Union put a hold on a planned tariff hike for all whiskey exports from the United States.
The European Union had planned to increase a current 25% tariff on whiskey products to 50% by June 1.
The hold on the planned increase resulted from an effort by President Joe Biden's administration to rebuild relations between the United States and the European Union after former President Trump's administration developed an adversarial relationship with the entity, per the New York Times. It's being stalled while talks continue.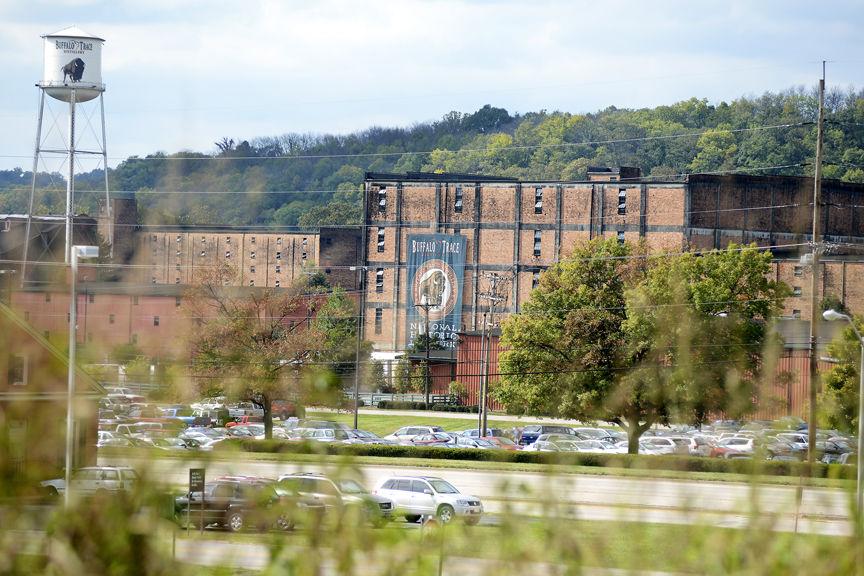 U.S. Rep. Andy Barr, R-Ky, who represents Frankfort, cheered the announcement.
"This is great news for the Kentucky bourbon industry," Barr said. "In April, I called on the administration to de-escalate trade tensions that were harming bourbon exporters. This announcement is a step in the right direction."
Barr, who co-chairs the Congressional Bourbon Caucus with U.S. Rep. John Yarmuth, D-Ky., said he will keep pushing a bipartisan effort to get the EU and the United Kingdom to fully remove their tariffs on whiskey.
Barr's office said that once-growing American whiskey exports have declined by 37% to the EU and 53% in the United Kingdom since the first tariff was imposed in June 2018.
Buffalo Trace spokesperson Amy Preske indicated that the tariffs were not so detrimental to the area's largest distiller. Buffalo Trace is growing at a rapid pace, currently in the middle of a $1.2 billion expansion.
"We do not have a comment as our exports are a very small percentage of our overall sales," Preske wrote.
A spokesperson for Jim Beam, whose Old Grand Dad Plant is in Franklin County, deferred comment to the Distilled Spirits Council of the United States (DISCUS).
"This news couldn't come soon enough," DISCUS CEO and President Chris Swonger said. "Distillers across the United States are breathing a huge sigh of relief after bracing for a 50% tariff on American Whiskeys in just a matter of days that would have forced many craft distillers out of the EU market."
That sentiment was echoed by Kentucky Distillers' Association President Eric Gregory.
"This gives both sides some breathing room to return to free and fair trade and once again level the playing field for Kentucky's signature spirit," Gregory said. "We deeply appreciate the leadership the Biden Administration, Congressmen John Yarmuth and Andy Barr, Kentucky Gov. Andy Beshear and all global leaders who are working to resolve this ongoing trade dispute that has slashed exports and jeopardized the certainty of our largest overseas markets."
KDA reported that Kentucky bourbon sales to the United Kingdom., formerly Kentucky's largest market in the EU, have plummeted by 50% due to the tariffs.