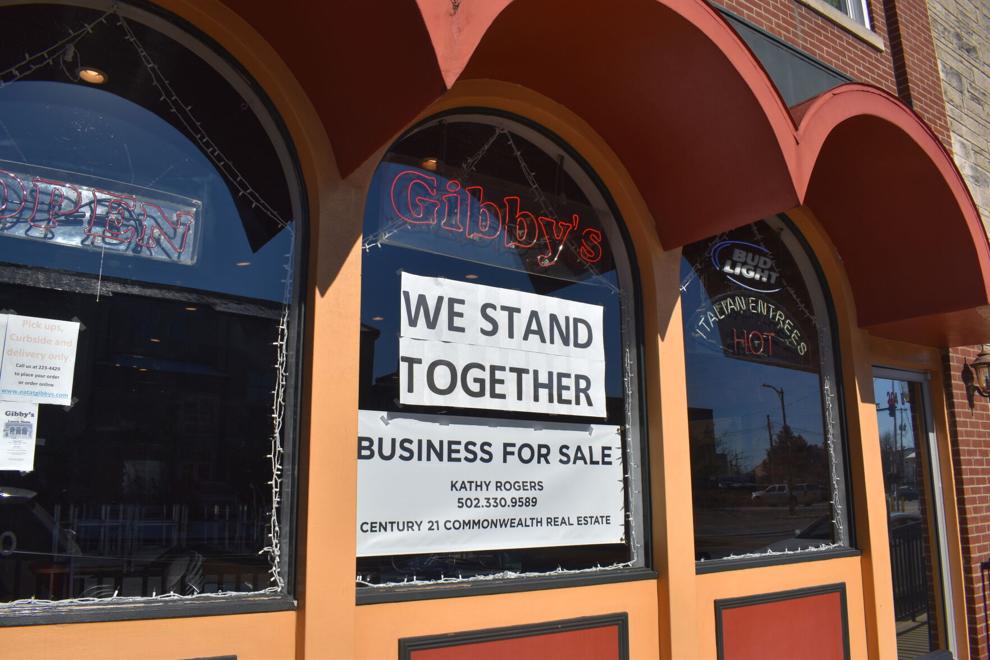 Two large, white signs adorn the windows of a downtown fixture on East Broadway.
They read "business for sale," and "building for sale."
"It's selling," owner and founder Michael Gibson said. "I'm not going out of business. We're just selling."
Gibson said he couldn't comment further.
Gibby's Restaurant is an eatery known for "old-school American" fare, with some Italian offerings as well. Known for its Hot Brown, Gibby's has had locations across Frankfort — including on Louisville Road and next door where Buddy's Pizza is located.
In 2014, Gibby's expanded into the building to its east, adding extra seating. Gibson bought that building for $155,000. Gibson bought the main building in 2002 for $230,700.
Rogers said that while the two prices listed are for both buildings and the business or just the business, Gibson is "flexible" and open to potential deals. She said that Gibson would be open to working something out with a buyer, or could opt to not sell at all.
"He's been in the restaurant business for 26 years," Rogers said. "… I think he's very good at what he does. He really built that from nothing, and of course he's been there for quite some time."
Gibby's recently received a $10,000 small business grant from the city as part of an initiative aimed at aiding local businesses affected by the COVID-19 pandemic.
Rogers said that she's already fielded several inquiries about the properties and the business thus far.