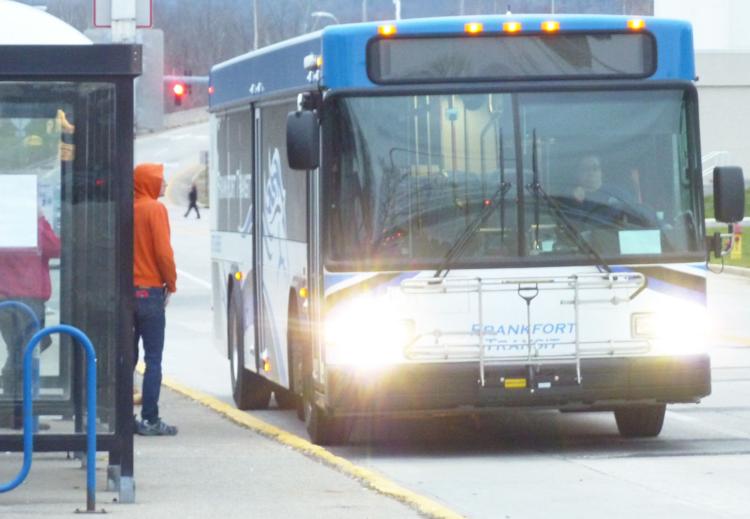 In an age of convenience when Uber and Lyft apps make hailing a ride as easy as pushing a few buttons, many local folks still rely on a less expensive option — public transportation.
In 2018, U.S. residents took 9.9 billion trips on public transit, according to the American Public Transportation Association (APTA). And for more than 30 years, Frankfort Transit has helped people in the capital city to get where they are going.
"We provide approximately 500 trips per day during the week and 150 trips on Saturdays for the deviated-fixed routes," Jennifer Hall, Frankfort Transit superintendent, told The State Journal.
Compared to the average cost of ride-hailing apps, which — according to ridester.com — charge base rates starting at $1, between $1-$2 per mile and a booking fee, one-way fare on one of Frankfort Transit's five weekday and two Saturday deviated-fixed routes is still only 25 cents and includes one free transfer.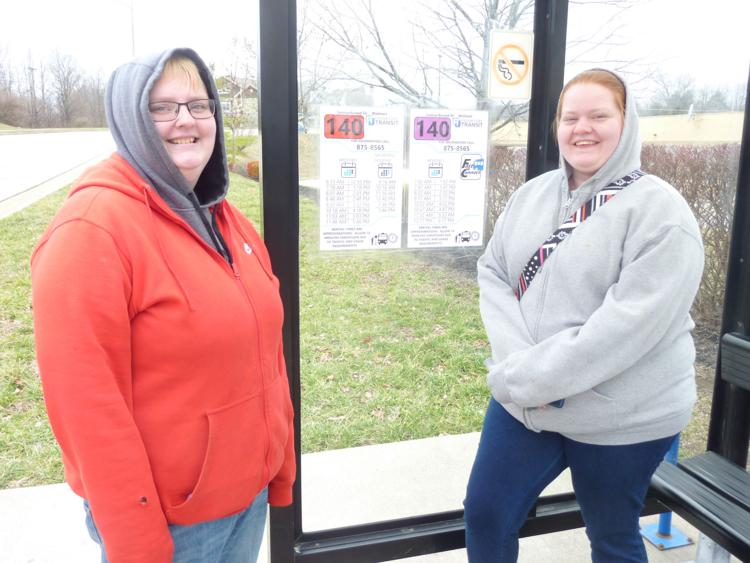 Haley and Blair Lenox-White, a young Frankfort couple, and their 4-year-old son didn't know much about the local transit system until their car broke down two weeks ago. The dependability of Frankfort Transit has been a blessing.
"It's a lot easier and cheaper than a car," 24-year-old Haley Lenox-White said while waiting in the bus shelter outside of Walmart on Leonardwood Drive Wednesday afternoon. "Plus, we are saving a lot of money we would have spent on gas."
The average American household spends $9,761 per year on transportation, which includes vehicle(s), fuel, maintenance, repair, insurance and commuting costs, according to the Bureau of Labor Statistics' Consumer Expenditure Survey.
In fact, transportation costs accounted for 9.2% of total national household spending in 2018, making it the fourth largest expenditure behind health care, housing and food.
Low fare is one of the two reasons Frankfort native John Dunn rides the bus nearly every day. It's also convenient seeing as the 63-year-old Army veteran doesn't have a driver's license.
Frankfort Transit's weekday routes run from 6:30 a.m. to 6:30 p.m. and Saturday routes operate from 8:45 a.m. to 3:05 p.m.
"They are really good to me on the bus," he said while waiting at a stop across from Handy Market on Holmes Street on a blustery Tuesday afternoon.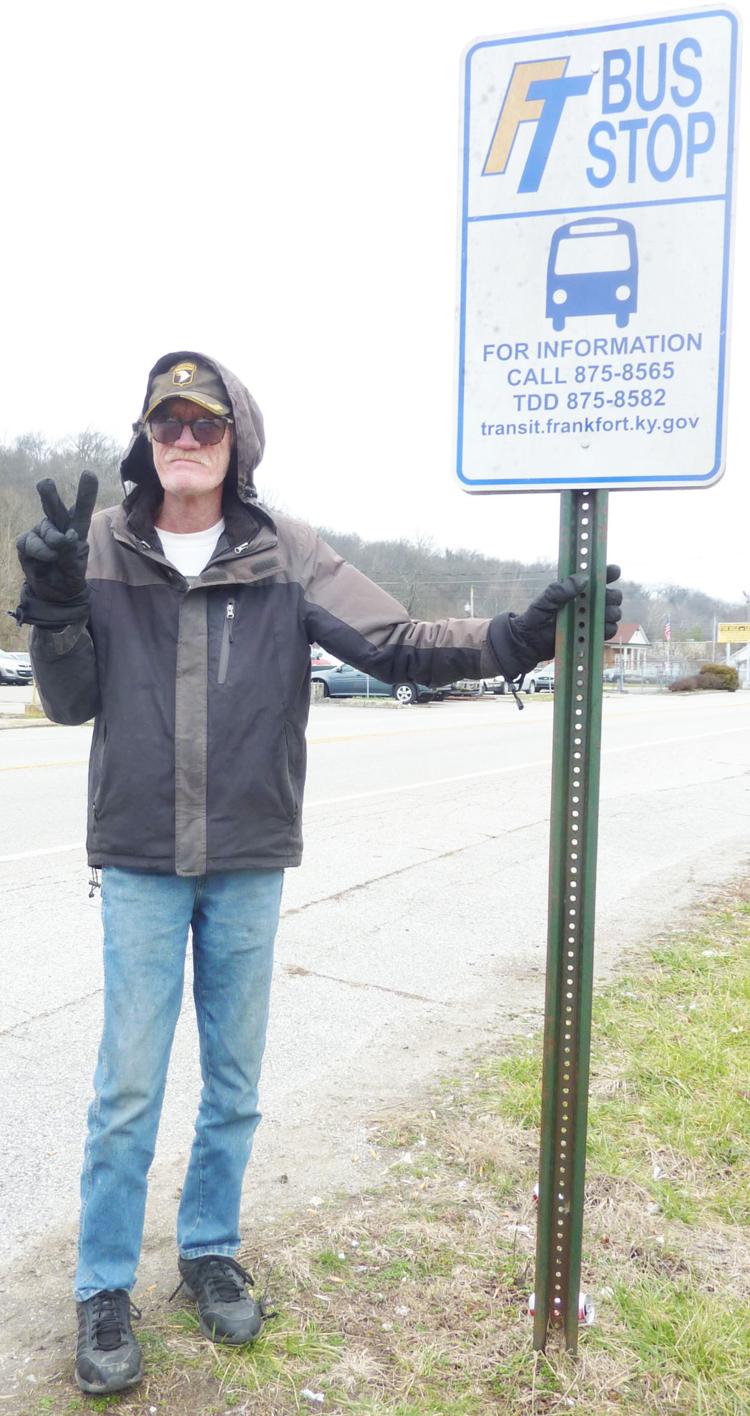 Dunn explained he was taking the bus to panhandle at Kroger West in order to make ends meet.
"I ran into a wall this month. I don't have no food and I don't have heat in my house," he remarked, adding he was hoping to get enough money together to pay his electric bill by Friday.
Dunn's lone complaint about riding Frankfort Transit is remembering the new bus schedule.
"It'll take some getting used to," he said of the recent changes.
Over the past 12 months, Hall and her staff have been revamping Frankfort Transit to better serve local riders after a February 2019 survey found 70% of participants were dissatisfied with ride and transfer times.
"One of our biggest challenges has been getting our clients who ride our deviated-fixed routes to their destination in a timely manner," Hall stated.
Hoping to better streamline the system, in early January Frankfort Transit eliminated the need for one main transfer point and changed the routes from directions (North, East, West and South) to colors (Red, Orange, Blue and Green) in order to get riders to their destinations via a more direct route.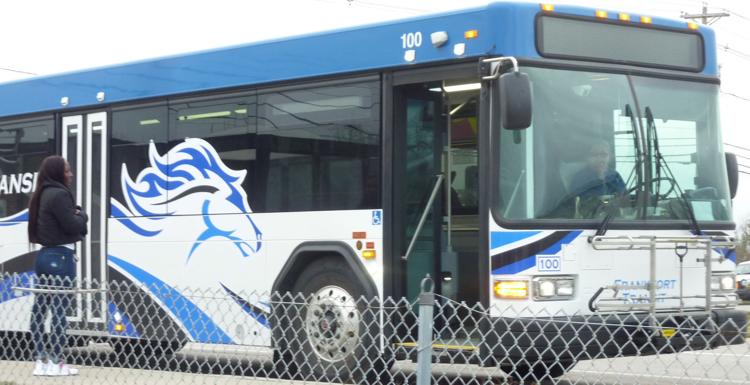 The latest and largest bus to join the fleet, a 35-foot Gillig, which can accommodate 32 passengers and two wheelchairs, runs the Purple or Fast Connect Route. With only eight stops, the Purple Route travels the perimeter of Frankfort, connects to shopping centers and shaves valuable travel time for passengers going from one side of the city to the other, Hall said.
"In order to make better use of the new route, all routes were changed to meet up with the Fast Connect route," she added. "Thus, the four previous routes were adapted to include more transfer stations, ease between connections and increased connectivity to downtown."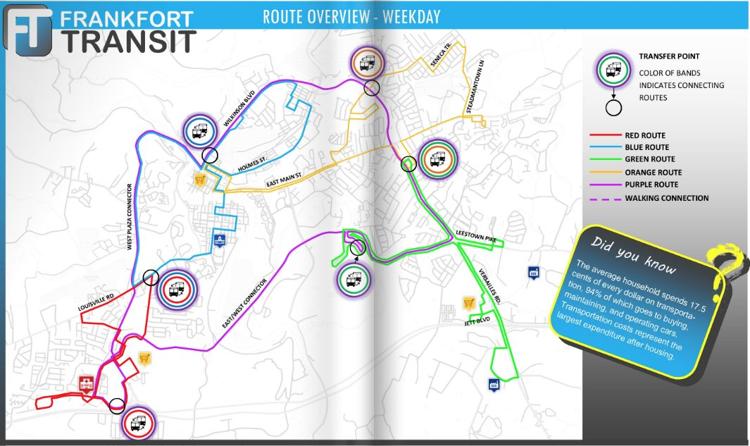 Driver Kevin Lilly, who navigates West Frankfort's Red Route, said passengers' reactions to the new changes have been a mixed bag.
"Some like it. Some don't," he said. "But I think it's just a matter of learning the new routes."
For the Lenox-Whites, who travel from their neighborhood on the east side of town to their son's daycare center in west Frankfort each weekday morning, Frankfort Transit has been a time-saver.
"Now that we know about the bus, we'll probably keep riding even after our car is fixed," Blair Lenox-White, 22, said. "We really enjoy it."
Like all Frankfort Transit routes, the Fast Connect Route can deviate for passengers as needed. Deviations of up to ¾ mile cost $1 and a 24-hour reservation is required.
"We have had an overwhelmingly positive response from several passengers expressing gratitude that their route time has been decreased," Hall said. "We spent a lot of time preparing, educating and listening to the needs of our passengers before making the changes."
She said Frankfort Transit always welcomes passenger feedback.
"We will consider making minor changes to the new routes if we find that there is an overwhelming need based on passenger input," Hall added.
New bus shelters have been added at Kroger West; the Social Security Office on Flynn Avenue; Eastwood Shopping Center on Versailles Road; and Dollar General on Holmes Street.
Frankfort Transit has also added benches at 10 stops, including two locations near the Housing Authority on Leestown Road; the Social Security on Flynn Avenue; Country Hill Apartments on Schenkel Lane; Thorn Hill Learning Center on Leslie Avenue; Capital Family Physicians on HMB Circle; River Bend Road; Shelby and West Second Street; East Main Street at Glenns Creek Road; and the Dollar Tree Manor on Versailles Road.