The COVID-19 pandemic has brought unforeseen challenges for all businesses, but perhaps none had to deal with as much as Frankfort Regional Medical Center.
"Our staff faced truly unknown circumstances head on and came up with solutions for issues ranging from financial impacts, staffing, logistics, supply chain, patient care and communications," FRMC CEO Reed Hammond said in his acceptance speech for the Frankfort Area Chamber of Commerce's Business of the Year award, announced Friday.
The only hospital in the county, FRMC is a 173-bed acute care facility, an accredited chest pain center and Level 3 trauma center. It offers primary stroke care and a certified total joint care program.
In 2020, the hospital launched a new bariatric surgery program, added two new orthopedic surgeons and partnered with UK Healthcare to enhance cardiovascular, radiology and neonatology services, in addition to providing COVID-19 care.
Last year, FRMC was awarded the Kentucky Hospital Association's Quality Award, which honors hospital leadership and innovation in quality, safety and commitment to patient care.
"This particular business stepped up to the challenge and was crucial when our community needed it most," said Traditional Bank's Anna Beth Bobbitt, who introduced Hammond. "Their entire team of health care professionals has responded to answer the call to serve their patients and communities in need."
The Business of the Year award is presented to a Chamber member business that has made a visible contribution that reflects commercial growth, achievement, innovation and creativity within their business and community involvement.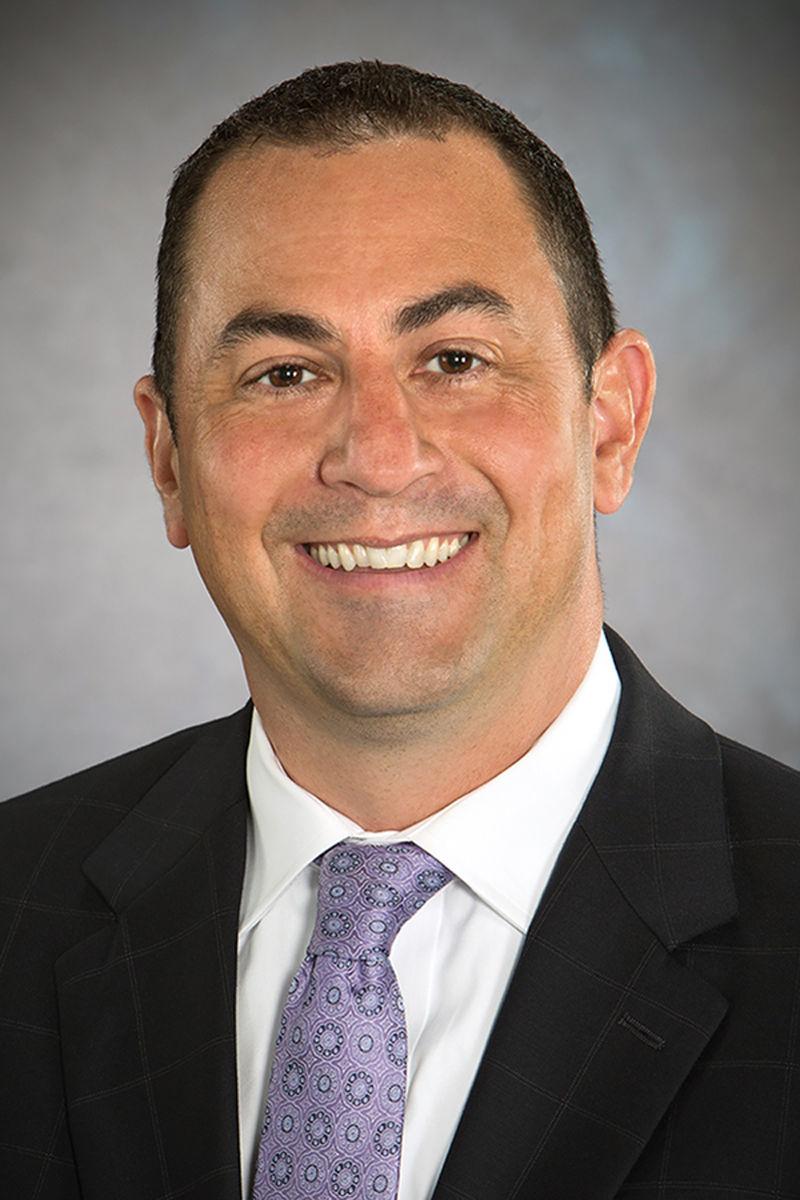 Hammond said that even with the financial constraints created by the coronavirus pandemic the hospital was fortunate to not lay off a single employee.
FRMC's parent company, HCA Healthcare, has a Pandemic Pay Program that continued to pay 70% of base pay for those who couldn't be deployed to work in other areas of the hospital based on patient need. The program allowed the hospital to safeguard team members from financial hardship.
"Since the onset of the pandemic our planning efforts and safety protocols have afforded us the opportunity to be better prepared for protecting our patients and our workforce," Hammond added. "We've been able to manage our people, PPE and other supplies and avoid acute shortages."
For 14 consecutive years FRMC has been named one of the best places to work in Kentucky.
Hammond also thanked the many businesses and individuals who provided meals for the staff and donations.
"We are fortunate to serve in such a supportive community," he staed.
"FRMC takes great pride in our role of providing care to this community and in that spirit we continue to evaluate opportunities to expand our services offered and bring high quality, compassionate, patient-centered health care close to home."