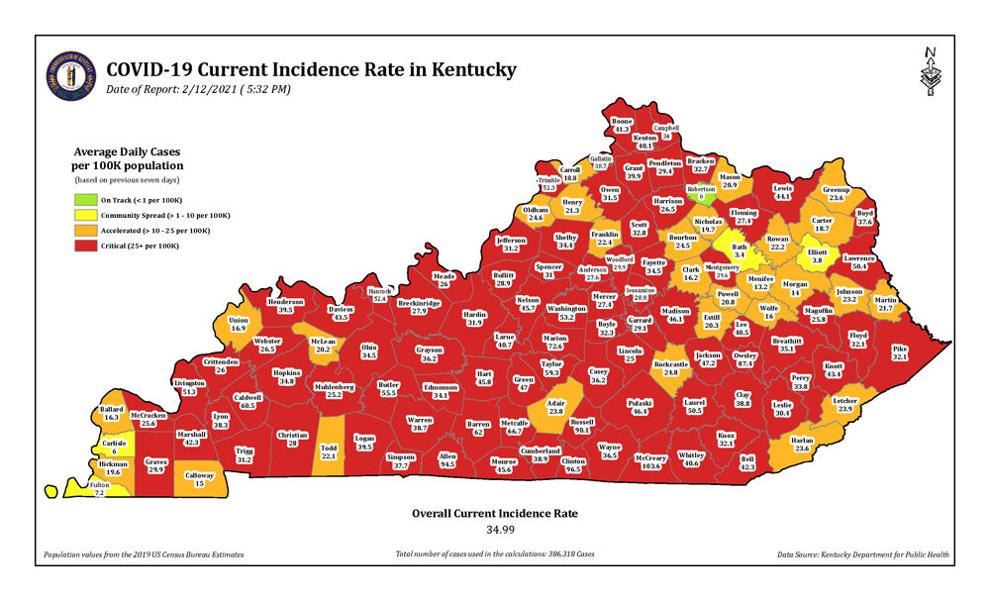 On Friday the Franklin County Health Department reported 26 new coronavirus cases after being closed due to inclement weather the day before.
There are 196 active cases of COVID-19 in the county.
Since the pandemic began 11 months ago, 3,467 Franklin Countians have tested positive, 3,231 have recovered and 40 people have died while positive for COVID-19 — including two this week.
The county remained in the orange zone on the state's incidence rate map with a seven-day new coronavirus case average of 22.4 per 100,000 population.
According to Brittany Parker, FCHD deputy director, the health department administered 235 initial doses of the COVID-19 vaccine to Tier 1B on Friday.
To date, FCHD has administered a total of 4,543 vaccination doses, including 4,088 initial doses and 1,455 second doses.
Due to Thursday's closure, FCHD has rescheduled those vaccination appointments to next week.
"If we have any inclement weather forcing us to close our clinics, we will send a text, email and call to all participants letting them know it has been canceled and when their appointment has been moved to," Parker told The State Journal.