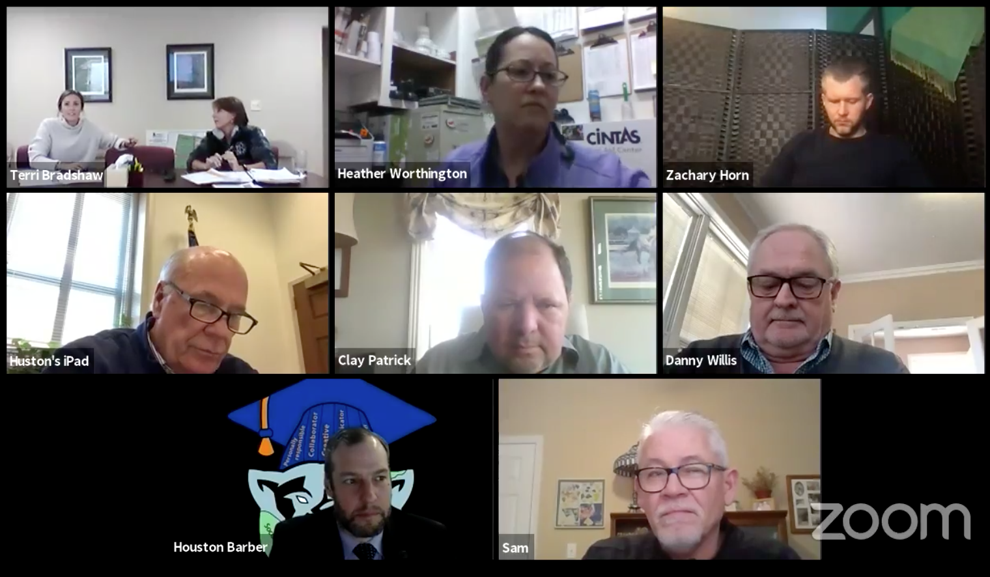 The Kentucky Capital Development Corp. (KCDC) touched on several topics at its Tuesday meeting, including the composition of the next executive board, the health of local businesses and the organization's next budget.
President and CEO Terri Bradshaw pointed out a few trends that she's noticed in consulting with businesses.
As she has noted before, Bradshaw said several industrial employers are unable to fill vacant positions — to the tune of hundreds.
"They're desperate for workers and we don't have any," Bradshaw said. "We have 250 jobs in the manufacturing industry alone that have been available for four months that we can't fill. We have health care jobs we can't fill, logistics jobs that we can't fill."
She speculated that when COVID-related extended unemployment benefits begin to taper off, those openings will likely see more applications.
Bradshaw also noted that, like businesses in the rest of the country, some Frankfort establishments have fared well despite economic uncertainty and others have struggled.
She proposed potentially asking those businesses that are thriving to essentially donate to the businesses hurting given the stress of the COVID-19 pandemic. That would require partnering with a 501(c)3 nonprofit organization like the Frankfort Area Chamber of Commerce, she said.
She also said she admires a current city government project — the Remote Frankfort Initiative — and suggested that if the board directed KCDC could focus on a similar idea: the "community concierge" service.
"I think it's something that's absolutely necessary," Barber said. "I'd like to see that as a priority because it really brings people to live and work in Frankfort as opposed to just working in Frankfort."
The board also discussed who might serve on this year's executive board. The current executive board is Chair Danny Willis, a Frankfort Realtor; Barber; and Zachary Horn, a Frankfort attorney.
The board selected Horn, Barber and board member Clay Patrick to form a nominating committee that will select nominees for the executive board positions. The board also selected Horn and board member Heather Worthington to comprise KCDC's budget committee.
Bradshaw also discussed the appointment process, which was brought up in a recent Franklin County Fiscal Court meeting.
"We appreciate you so very much, and I'm sorry you have to tolerate some of the things you have to tolerate," Bradshaw said in reference to discussions about appointments.
Bradshaw also referenced statutes and ordinances that speak to Wells' ability to select his preferred applicants for three total appointments on the six-person board. Mayor Layne Wilkerson has the authority to appoint the other three.
At the fiscal court meeting, Sparks suggested that the only way to change the ordinances would be for the city and county — both partners who fund KCDC — to come together.
"You'd have to amend the ordinances," Sparks said at the December meeting. "Both city and county would have to make that change."
The KCDC board also voted to adopt a new open records policy, which states that a requester must inspect records on-site.
Bradshaw has said previously that the policy is partially in response to a recent voluminous open records request that KCDC received as well as the fact that only she and one part-time staffer work at KCDC.