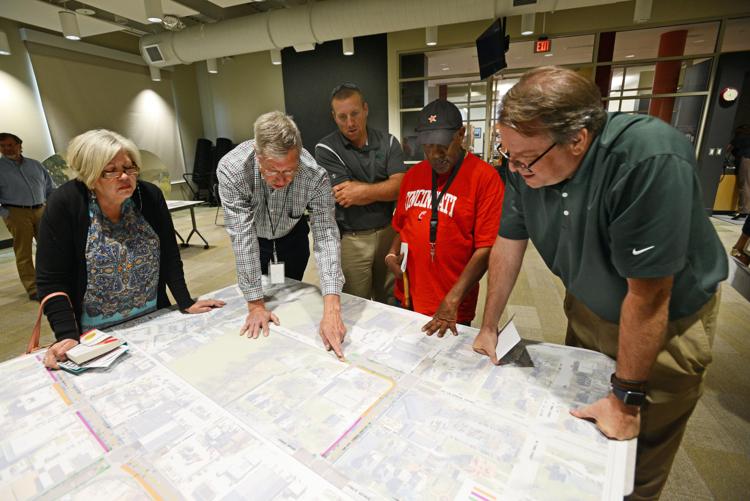 TIGER grant Project Manager Chuck Knowles released an update on recent and future activity concerning the Second Street corridor project late last week.
The utility work associated with the project continues on East Main Street. The Frankfort Plant Board's waterline project and the Frankfort Sewer Department's sanitary sewer line project have been completed. The contractor for Columbia Gas has completed 50% of the gas main work on East Main Street. 
"We still anticipate AT&T performing some fiber repair work on this section of East Main Street, which will involve access to their manholes along this portion of East Main Street," Knowles said. 
When the Columbia Gas contractor has completed its work, the city will let a contractor replace 13 curb box inlets on the East Main Street hill. Following that, the Kentucky Transportation Cabinet (KYTC) will resurface this entire portion of East Main Street. 
"We currently anticipate the resurfacing work to occur in late summer. The lane configuration for the resurfaced East Main Street hill has not yet been determined by KYTC," Knowles added.
Strand Associates is in the latter stages of developing drainage plans after receiving comments from project team members. The engineering firm recently provided 60% roadway plans to project team members and has received comments on these plans. The streetscape sub-consultant, Human Nature Inc., has also reached the 60% plan completion stage. 
In addition to project team member review and comments, the city provided an opportunity for the public to view the streetscape plans and a video produced by Human Nature Inc. describing the streetscape plan development. 
"We anticipate both roadway and streetscape plans will be completed in June," Knowles said.
Strand Associates is also continuing to meet and communicate with affected property owners to present and discuss right-of-way acquisitions. Right-of-way acquisition activities are slated to be completed in July. The right-of-way process must adhere to strict federal requirements concerning property appraisal and acquisition.
FPB is preparing to replace a waterline on East/West Main Street between East Broadway and Ann Street. This work needs to be completed prior to the Second Street TIGER project's construction work involving the East Main Street/Capital Avenue/High Street intersection.
FPB and Columbia Gas are scheduled to conduct waterline and gas main replacement work on Second Street this year. As the utility work on East Main Street hill progresses toward completion, the utility activity will move to the Second Street corridor. 
"We appreciate the community's continuing patience and understanding as these long overdue utility projects are completed," Knowles said, adding he anticipates advertising for project construction bids to take place this fall.