One of the first things three Meritor employees noticed when they arrived at The Kings Center for a check presentation recently was that the picnic tables out front of the organization were quite literally on their last legs.
Before the making the $1,000 donation, Meritor employees Tom Cain, Nigel Agboh and Misty Zemla decided they would also replace the picnic tables — a favorite gathering spot for local kids, staff and parents.
"I've seen so many children's lives impacted by the Kings Center. Meritor is honored to be able to contribute to such an amazing organization in our community," explained Zemla, HR Manager at Meritor. "We cannot wait to see the children return to the Center, and look forward to partnering with the Kings Center in the future."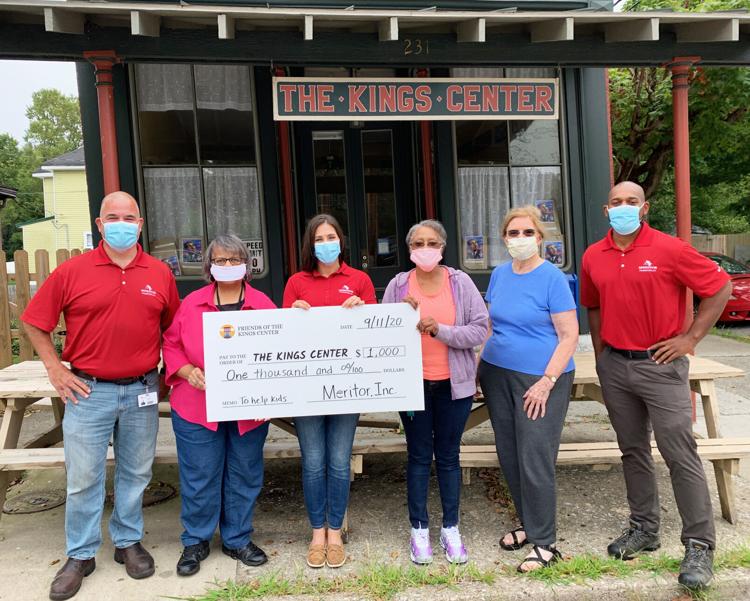 The Kings Center staff and board members were appreciative of the generosity.
"The money will be very helpful, without a doubt, and the new picnic tables will serve as a reminder that brighter days are ahead," said Sheila Mason Burton, chair of the Kings Center Board.
The Kings Center has been closed since the COVID-19 pandemic began and staff is looking forward to welcoming the children back.
 "The kids can't wait to get back and we can't wait to have them here," said Kings Center Director Deneen Petty.