Perhaps you remember one of his motels, or his Dairy Freeze with an accompanying trampoline park. Perhaps he sodded your lawn. Maybe, you live in one of the 18 houses he built. 
The man behind those creations, Ben Settle, celebrated his 100th birthday on Saturday. To mark the occasion, Settle's family held a party for him. 
"I worked hard all my life," Settle said told The State Journal on Monday.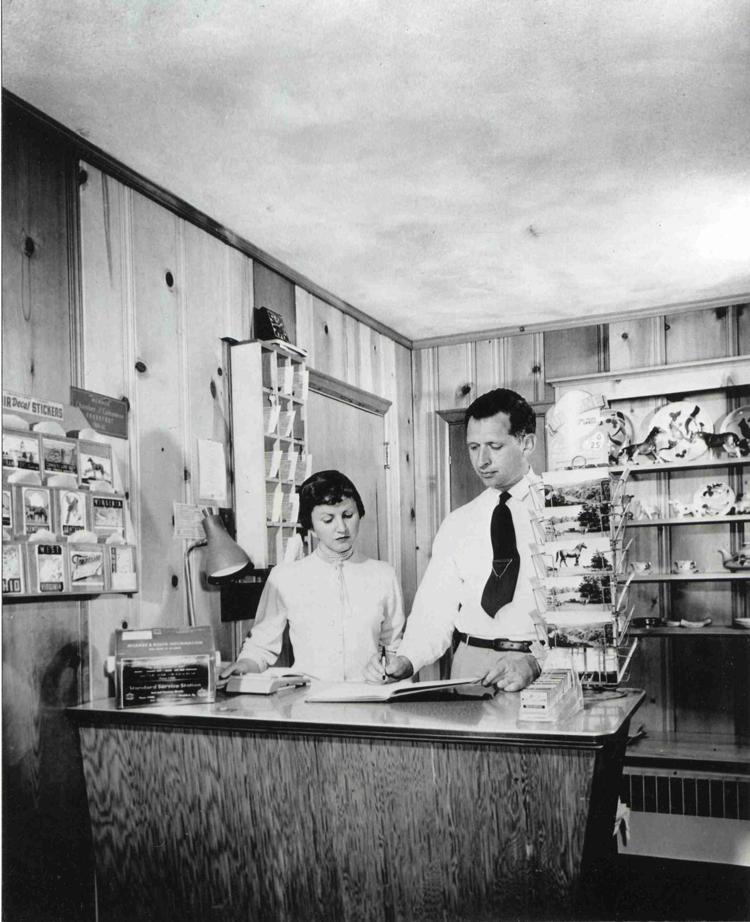 Settle and his wife, Joyce, moved to Frankfort in 1952. They opened Motel Frankfort, which was on U.S. 60, that same year. The Settles operated the business until 1978, and it truly was a family affair. Prior to Motel Frankfort, Settle had already opened and sold Settle Motel in Shelbyville. 
Settle's sons, Paul and Dean, remember Motel Frankfort well. As kids, both born after their parents' move to Frankfort, they played and worked in the motel. The family lived in it for a time as well. 
When Settle opened Motel Frankfort, the idea of a motel was a new one at the time. It was featured in the Tourist Court Journal, a travel and trade magazine. Paul said his father was always thinking forward with amenities to provide for guests, such as controlling heat from inside the room, TVs for each room and an intercom so guests could call the front desk. Settle also added a gas station and convenience store, Summit Oil, in front of the motel while he owned it.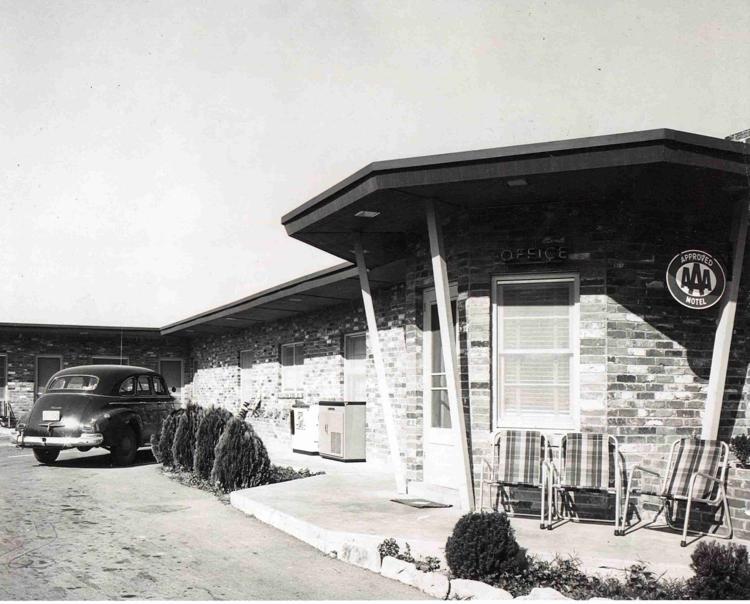 Settle was also ahead of his time with his advertising. In a brochure for the motel, he included not only attractions but other businesses and motels in Frankfort at the time. 
"When you travel for business or vacation, be sure to think of the Motel Frankfort, where hospitality is an art," the description in the brochure said. "It is the new idea in motels, the newest and finest in Frankfort."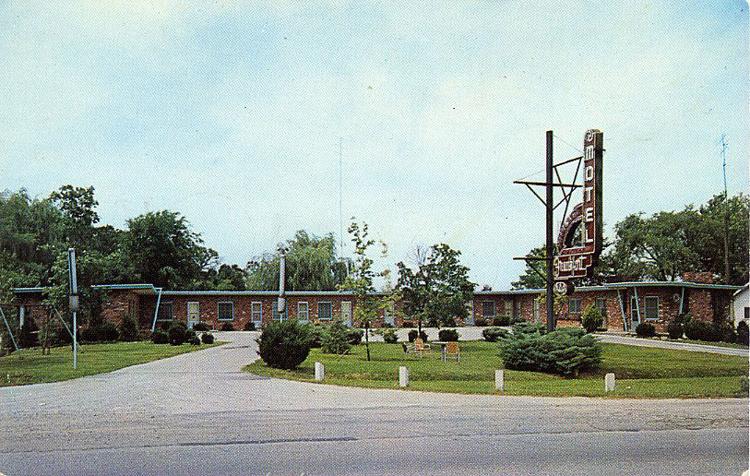 "He's always thinking. I mean he always thought about, 'What can I do differently?' He enjoyed it," Paul said of his father's creativity.
As a child, Settle and his siblings, Harry and Bessie, traveled by train to enter the Methodists Temple Orphanage in Louisville in 1925. He was born in Smiths Grove, near Bowling Green, in 1919. The three were then moved to the Methodist Children's Home in Versailles when Settle was 9 years old. Paul said that Settle's father, a one-armed watch repairman, moved to Louisville and then Versailles to be near the children, and had sent them to the orphanage after their mother left the family.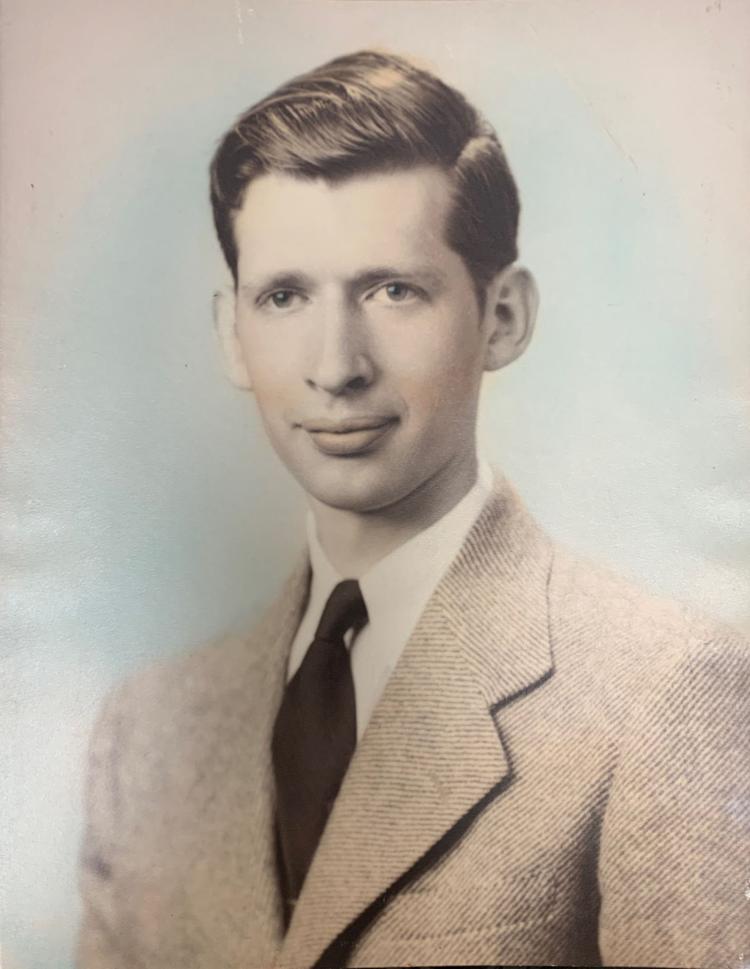 "He always said that the best thing that ever happened to him was because in the orphanage … because he met my mom," Paul said. Joyce was from Versailles. 
Dean said that at the orphanage, Settle started his first business — buying Hershey chocolate bars for a nickel apiece, melting them down into his sister's toy pans and reselling the chocolate to local kids for a profit.
He also tried to sell lemonade for a time. He bought lemons and sugar with his chocolate profits and made the drink in an orphanage bathtub. He jokingly says that the matron of the orphanage bankrupted him on this endeavor, as she pulled the tub's plug when she found out about Settle's operation, sending his profits down the drain. 
One of Settle's sons' favorite stories is about how their dad got a new bicycle as a kid. Settle often wanted to ride the bicycles that other kids in the neighborhood had. He didn't have one himself. 
"And he would be just like, 'Oh, let me ride your bike, let me ride your bike.' And sometimes they would and, more likely, they wouldn't," Dean said. "So, some of them thought it would be kind of funny to tell Dad, 'Oh, save up popsicle sticks. Save them up, get a big box of them, and you can mail them to the popsicle company and they will give you a bicycle." 
So, Settle saved sticks for a year. He'd follow people coming out of the grocery store and would collect their sticks that they dropped after eating a popsicle. He wrote to one of the popsicle companies to ask about how he could send back the sticks. They told him that unfortunately, they didn't have a such a promotion at the time. 
Eventually, Settle's father found out about it. He contacted a local store and explained what had happened. The owner agreed that the father could work in exchange for paying off a new bike, which had a new feature at the time, rubber tires. 
When kids asked Settle about how he got the bike, he said he saved up popsicle sticks. 
At 16, Settle left the orphanage and began working at The Woodford Sun. He didn't write for the paper, but he did many other tasks, like proofreading stories, folding newspapers and setting type. Albert B. "Happy" Chandler, the former Kentucky governor, bought the paper in the 1940s, while Settle was employed there. 
Settle sold Motel Frankfort with the intention of retiring in 1978, but he worked regularly into his 90s. 
He owned several businesses, including a sodding company, and he learned the trade as he went. He opened a Dairy Freeze, which was near the present-day location of The Woolery on East Main Street, and added a trampoline center to the operation for a summer. 
Settle was a part owner of the Ramada Inn Resort, which later became Kentucky State Police headquarters. A moment between Settle and Fess Parker, the star who portrayed explorer Daniel Boone in a western TV show of the same name and Davy Crockett in a 1950s Walt Disney TV miniseries, is captured in a photograph shortly after the opening of the resort. The picture has become a family keepsake.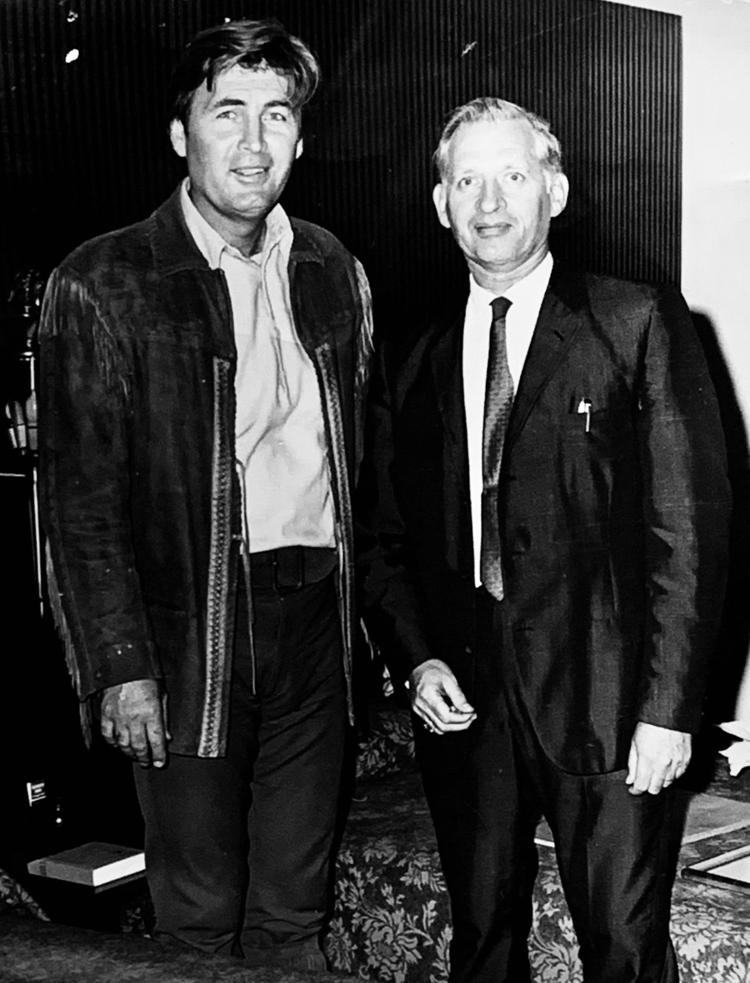 Laura Malena, who lived next door to the Settles while they lived in the motel, recalled the photograph and spending time with the Settles.
"We had a lovely time. We enjoyed the whole family," Malena said. 
She and her brother would play with Paul and Dean as kids. She said that Settle was fairly tall and had "a good, strong voice," and she remembered seeing Joyce bustling around in the kitchen window from her own backyard. It was obvious, Malena said, that the Settles had a "great love for each other."
In retirement, Settle began showing rottweilers and won a few titles. He managed apartments in Frankfort and Lawrenceburg. He also helped his wife, Joyce, with her antique business. She died in 2012, after they celebrated their 60th wedding anniversary. 
In 1999, Settle built the home he lives in now, which was among the first houses in The Heritage subdivision. He would go on to build 18 homes in Frankfort.