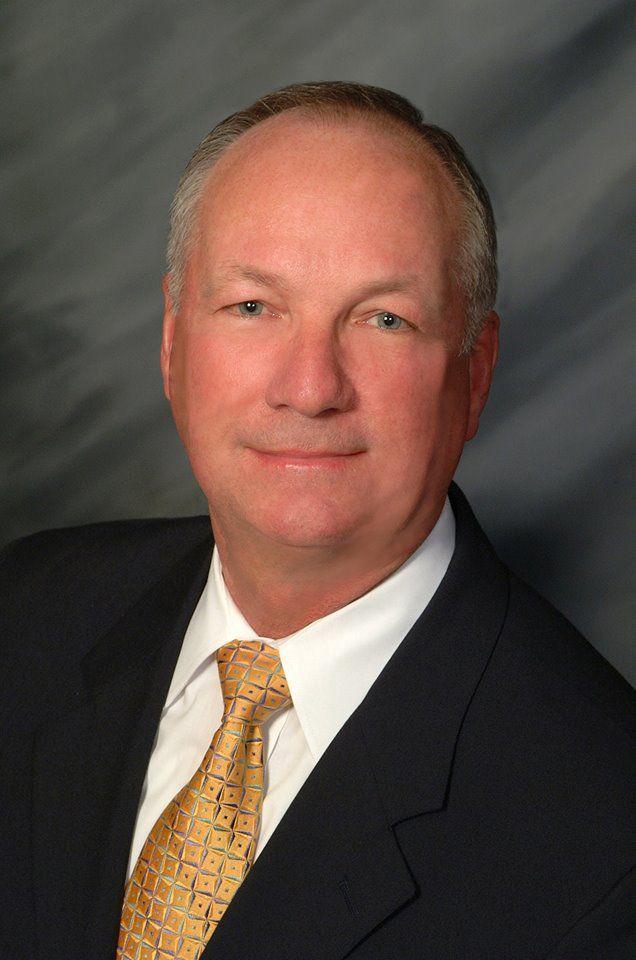 It isn't every day that a business serves a community for 40 years, especially under the same leadership. But Robert "RB" Brown of State Farm Insurance has done just that.
Fresh out of the Army after active duty service that took him and his wife, Bobbye ("the best woman I've ever met", as he calls her), all over Europe, and ultimately to Fort Campbell as part of the 101st Airborne, Brown came to Frankfort with his young family, "less than $1,000 and a desire to help our new hometown," he said. "We didn't know anyone, didn't have a foundation here. But we were determined to make it work." 
Crediting his success to "God's blessings," Brown has become one of the best known and most respected citizens of Frankfort.
"I love what I do. I learn from my customers every day and I love 'my people,'" he said, referring to the staff at his office on Louisville Road. "We are here to help folks on their best days and their worst days. We are privileged to do what we're doing. I cherish coming in to work every day, and I'm energized by having the chance to do something good each day.
"A lot of people work hard to accomplish something, and they don't succeed," Brown added. "So to do everything I have done and to have made it this far is truly a blessing."
He credits his staff, as well as the many people he has mentored at his agency over the years, with being a big part of those blessings. 
"I guess I must've done something right, because I am honored by all of the previous employees who I still work with, even if they might be with a different insurance company," he said. 
Mentoring youth in the community is also something he credits with his success. "It means so much to be able to build good relationships with the younger kids out there, and helping encourage the next generation to do good in the world." 
Brown also emphasized the importance of reading in his life. "I enjoy reading about successful people, and not always in the most obvious places," he said. "The First Person You Must Lead Is You" by Brig. Gen. Becky Hallstead and "Think and Grow Rich" by Napoleon Hill (the 1937 personal-success tome "second only to the Bible," according to Brown) are two favorites that he draws much of his inspiration from.
Another inspiration to Brown is his family. Along with his wife, he says that "I lucked out in the kids department; I have two wonderful children" (a son and a daughter, the latter of whom followed her dad into the insurance world "not because I asked her to"). 
"My family is the most important thing in my life. I certainly can't do this alone."  
He has also learned in 40 years that you can't stress the small stuff. Or the big stuff. 
"I don't believe in stress. Of course, I have a lot of 'want-to's' that I'd like to get done on a daily basis, but those are demands I place on myself. I believe stress is external — you can't let outside forces take control away from you."
It's a practice that serves him well.
Brown likes to reminisce about advice he received years ago from Joe Yagel, who owned longtime Frankfort mainstay Yagel's Hardware. 
"Joe told me that to be a great man, you have to 'be good to your wife and family, pay your taxes and go to church on Sunday.' Simple words that I have carried with me ever since."
It is a simple philosophy that has led Brown to four decades of service to the Frankfort community. So, does he ever consider slowing down, or retiring? 
"I'll be here as long as the good Lord allows," he chuckled. "As long as I can come in every day and be a part of the team, I will be here."