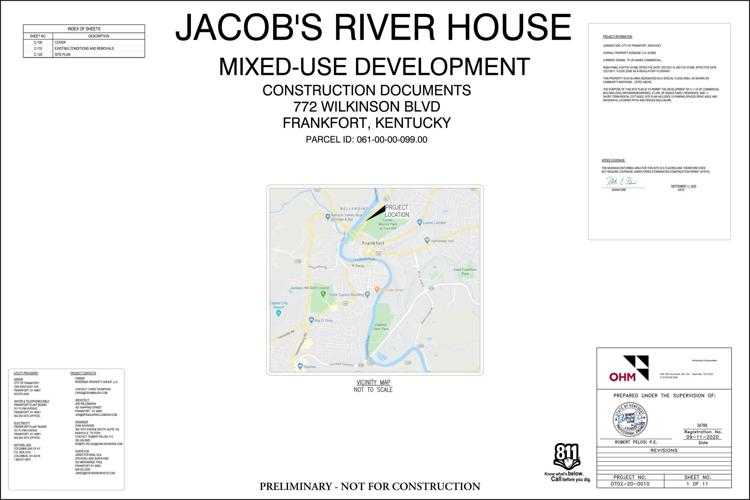 The Frankfort/Franklin County Planning Commission unanimously approved the development plan for a mixed-use development at 772 Wilkinson Blvd. Thursday evening.
"We're really excited about the possibility of making this investment in Frankfort," said owner Thomas Bond.
Plans for Jacob's River House, a 2.41-acre plot on Wilkinson Boulevard next to Kenvirons, call for the development of a 1,100-square foot commercial building to be used for dog grooming/boarding; a 2,400-square foot single-family residence to used by a caretaker; two short-term rental cottages; 13 parking spaces; driveways; a covered patio; and fence enclosures.
The dog kennel, which could accommodate about eight pets, will be available for any pet owners travelling through Frankfort, Bond added.
"It'll be small and limited, but that is our target market," he told the commission.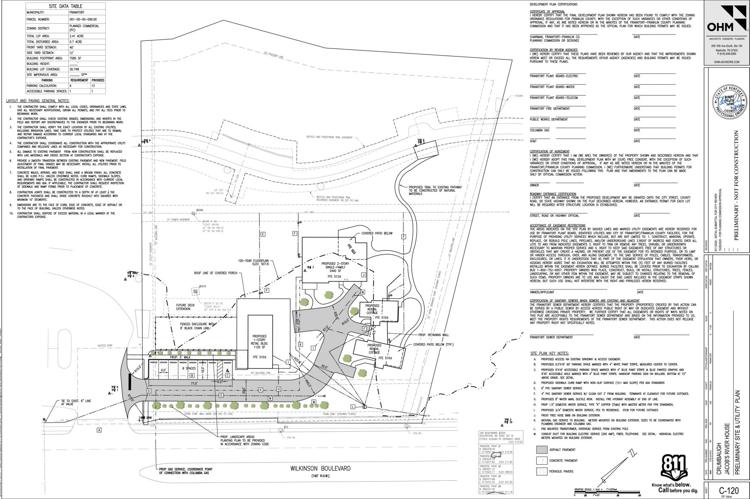 According to Jen Williamson, architect for the project, the structures will be a "modern, rural, rustic architectural style that speaks to the nature of the place and the use and the adjacency to the Kentucky River."
Trails from Jacob's River House will connect with Walk/Bike Frankfort's existing trails, and all of the property has river views.
Eric Cockley, the city's director of Planning and Community Development, said he has no issues with the plans and that the Technical Review Team (TRT) is in support of the project.
"The property's position in the flood plain requires conditional review and I would recommend approval of the development plan with the only condition that it's contingent on those associated — the Division of Water, FEMA — approvals and obviously issuing some local flood plain development permits and construction permits," he explained.
No December meeting of the planning commission is currently scheduled, but a special meeting may be called in order approve the budget.