Tracy Averill and Ralph LeCompte, the owners of the Silo Ridge Wood Shop, recently had their work on display with hundreds of artists at a premier art show in Louisville.
The shop is in the back of the Silo Ridge Makers Market on St. Clair Street. 
The pair participated last month in the St. James Court Art Show, a juried show, meaning any vendors who appeared went through an application process and were selected to attend.
According to its website, St. James attracts 250,000 visitors and has been consistently ranked as one of the top fine art and contemporary craft shows in the country. The 2019 show marked the first time that Silo Ridge applied and attended the show as a vendor.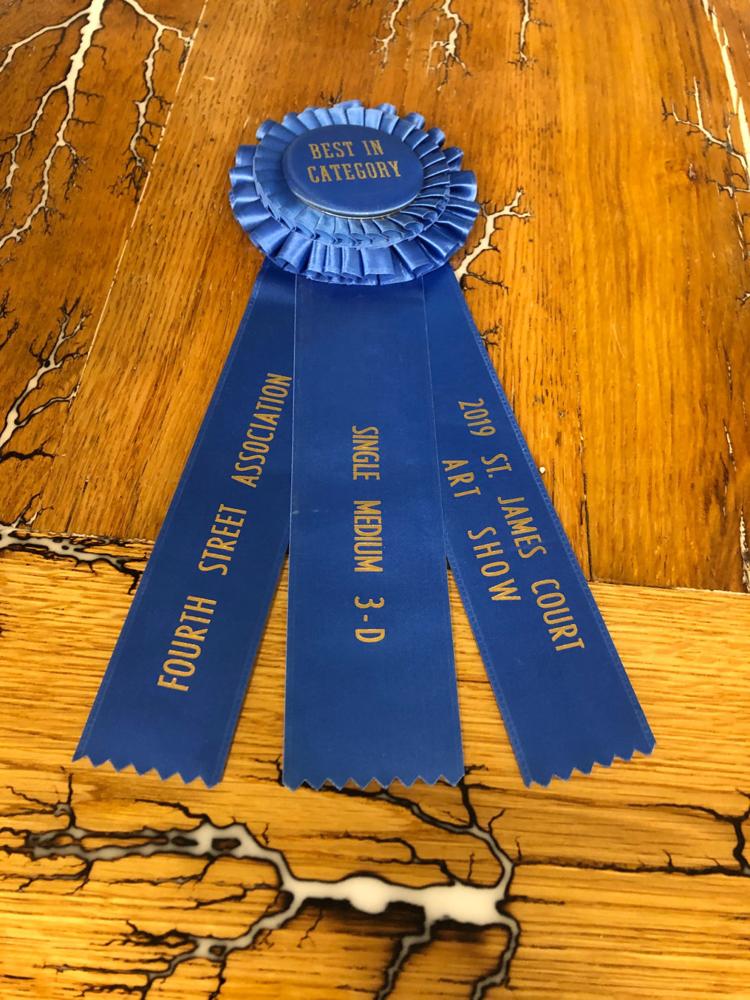 The booth was in the Fourth Street section of the fair. At the end of the show, Silo Ridge was awarded first place in the single medium 3-D category on Fourth Street. 
One of the most popular items Averill and LeCompte displayed was their fractal burn wood pieces. LeCompte said they create the art by using a transformer to send volts of electricity into a piece of wood. The results make fractures from burns in the wood. After a pressure washer is use to clean the fracture, the holes are filled with colored epoxy and sealed with a clear epoxy. Averill said that he and LeCompte began using this process in 2017. 
"It's uncontrolled. We can't control the figure at all. It's completely organic," Averill said. 
Results from the process vary and are unplanned. The final products are usually wall art pieces.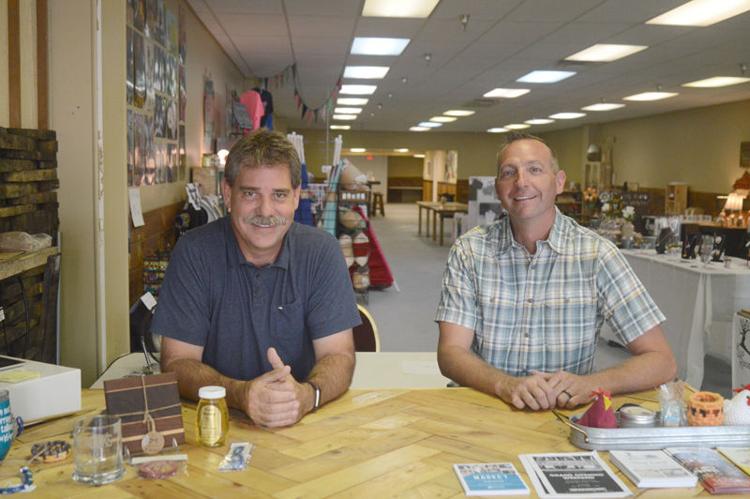 Averill said they talked to many people about the art work during the Louisville show. Silo Ridge also had a display that demonstrated the fractal wood creative process on-site, which set their table apart from others.
In addition to the fractal wood art pieces, the Silo Ridge craftsmen also took to St. James what they call river tables, which is when two pieces of wood are fitted together with a colored epoxy, usually blue, giving a natural, watery effect to the look. 
"I thought that some of the best parts were that a lot of the vendors who had been there for years and a lot of the workers who came that were part of St. James, they just came in and went over our products and how cool it is and how neat it is and, 'Good job.' There was just a lot of praise from people who have been there several years," LeCompte said. 
LeCompte had previously attended a St. James show, but it was as a visitor. His daughter, Abigail Carroll, is an art teacher at the Christian Academy of Louisville, and LeCompte said her encouragement led Silo Ridge to apply for St. James. Averill said Carroll had also put the idea of opening the woodshop into LeCompte's and Averill's heads as they previously just made wood art as gifts to friends. 
Silo Ridge submitted an application to the show in March. Averill said that they didn't have to do much preparation for the jury process, as he and LeCompte already had an inventory of pieces. 
"It was more of a psyching ourselves up to even do it," Averill said. "If you look at their website and the quality of stuff that's coming out of there, it's hard to even think that we are at any level like some of those artists are." 
For those out there who may want to take a similar leap of faith, Averill says to do it. 
"Believe in yourself and trust in yourself enough to just try it," Averill said.
"And don't get discouraged. It's easy to do," LeCompte added.