At a Wednesday bid opening, only one bid for nearly 12 acres of former Capital Plaza property in downtown Frankfort was announced.
"With public sealed bid openings, all we do is open the bid," said Nancy Brownlee, staff assistant for the Division of Real Properties, Finance and Administration Cabinet.
Known as Parcels B and C, the property encompasses the former site of the Frankfort Convention Center and the land under the YMCA, the Capital Plaza Hotel and a state parking garage. It was offered to private developers with the hope of getting the land back on the local tax rolls as mixed-use residential and commercial space as envisioned by Frankfort's Downtown Master Plan.
Brownlee read aloud the single bid signed by Luther M. Johnson of New Frankfort Development, 601 Main St., Suite #102, in Hazard. 
"Subject to the instruction, terms, and conditions and authentication of bid and affidavit of non-collusion and non-conflict of interest, I propose to pay the Commonwealth the following amount for the property described in this bid package, which is about 12 acres, Parcel B block and Parcel C block… $1,000."
"That's it?" asked a few people in the crowd of about 30.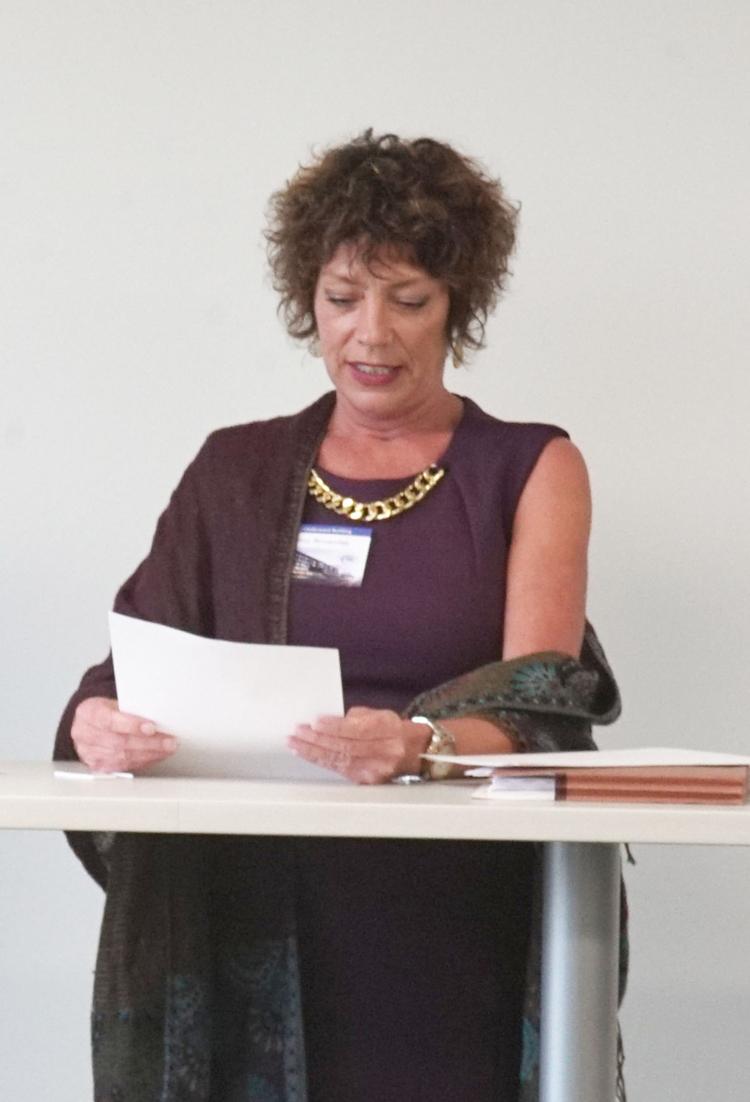 "That's it," Brownlee replied, saying that all bids received are opened, then sent back to the administering agency for review. The agency makes a recommendation to the Division of Real Properties, which then sends it to William Landrum III, secretary of the Finance and Administration Cabinet, for approval or rejection.
In this case of this bid, the Finance and Administration Cabinet is the administering agency. 
"We will take the bid, go back and do our due diligence and make our recommendation to the secretary as to whether to accept or reject the bid," Brownlee said.
According to the Request For Bid schedule, formal action on the $1,000 bid will be announced by Tuesday.
"I'm grateful we had a bid," said Kelly Everman, executive director of Downtown Frankfort Inc., which is leading implementation of the Downtown Master Plan. "It feels like it's a positive step forward. We'll know more in a week whenever the state does whatever due diligence they need to do."