Leadership Kentucky, one of the oldest and most prestigious statewide leadership development programs in the United States, announced the members of its Class of 2020, which includes two Franklin County residents.
Leadership Kentucky's flagship program is composed of seven three-day sessions where participants gather to gain insight on Kentucky and its challenges and opportunities. Throughout the sessions, class members will meet with many of Kentucky's current leaders and explore the state's opportunities and resources.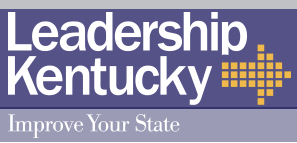 This year's class includes 45 participants from across the state representing a variety of public and private sectors. Franklin County participants are Amy Elliott, of Kentucky Power, and Jacqueline Pitts, of the Kentucky Chamber of Commerce. Bud Ratliff, of Solarity in Woodford County, was also selected.
The June through December program will take the class across the state: virtually through ZOOM in June, Louisville in July, Paducah/Eddyville in August, Bowling Green in September, Pikeville in October, Lexington/Frankfort in November and Northern Kentucky in December. The sessions will cover topics such as business and economic development, arts and tourism, natural resources and the environment, education and healthcare, agriculture, social issues and government.
Leadership Kentucky offers three other programs each year: BRIGHT Kentucky, Elevate Kentucky and New Executives to Kentucky. For more information about Leadership Kentucky or its programs, please visit: leadershipky.org.