Visit Frankfort won a bronze award for their Bourbon & History Walking Tour. The award, in the Community Engagement Category, was presented during the 2021 Kentucky Travel Industry Annual Conference held earlier this month at the Crowne Plaza Hotel in Louisville.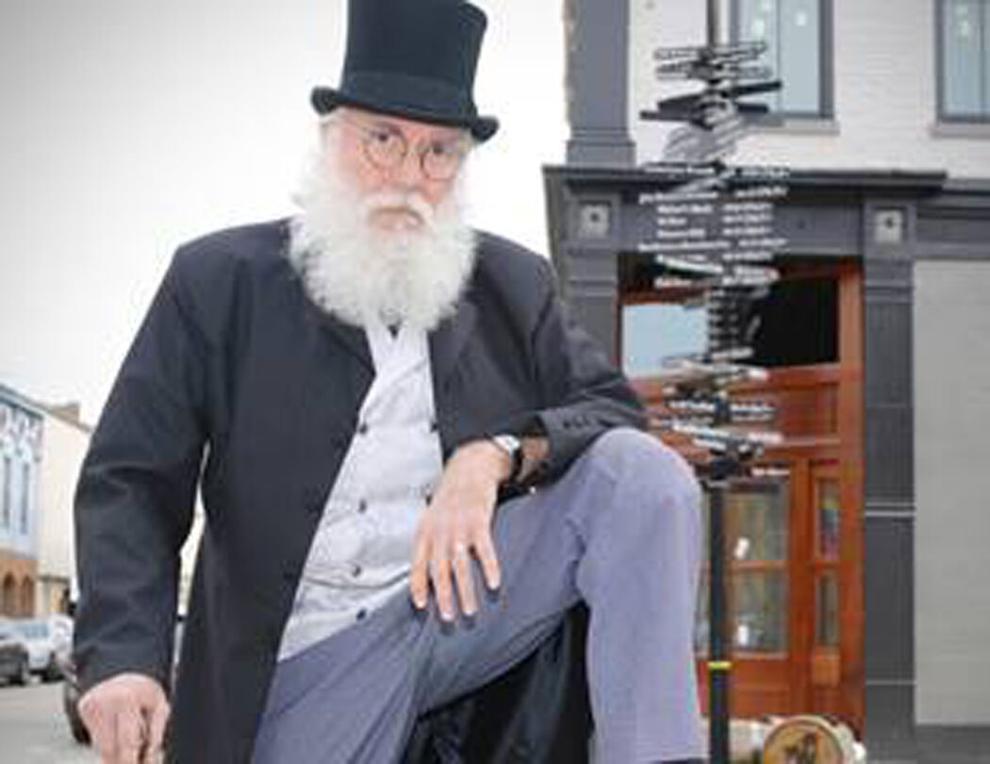 The Bourbon & History Walking Tour was developed to engage both local residents and visitors in an outdoor, COVID-19 safe event that was active, fun and educational. Local historian Russ Kennedy dresses and acts the part of Col. E.H. Taylor Jr. as he guides participants on a one-mile, one-hour walking tour in historic downtown Frankfort. The tour brings together Frankfort's rich bourbon story and its spirited history with the Colonel's lively narrative.
With data from the Kentucky Department of Tourism showing high percentages of people traveling to see family and friends, and with local data indicating that bourbon and history are major drivers in bringing visitors to Frankfort, this tour provides a way to capture these audiences.
The tour is offered twice a week from May-October, as well as during special events and group tours. In 2021, the tour was taken by visitors from outside the area, local residents, front line staff and motorcoach groups.
"The Bourbon & History Walking Tour was a success in 2021 and we plan to continue it in 2022. Russ Kennedy has taken his role as Col. E.H. Taylor to heart and provides little known facts and anecdotes about the 'Father of the Modern Bourbon Industry.' We are honored to have this effort be recognized by KTIA," said Robin Antenucci, executive director of the Frankfort–Franklin County Tourist Commission
Kentucky travel and tourism businesses and marketing organizations vie for Traverse Awards in 10 categories. The Traverse Awards are judged by a panel of out-of-state travel and tourism industry experts. Award criteria include concept, creativity, results, and impact. More than 110 entries were submitted from throughout Kentucky for the competition.
"This year's Traverse Awards are especially significant since they were not presented last year because of the cancellation of our conference due to the coronavirus. Therefore, the awards span a pre-pandemic period as well as the period during which the tourism industry was being devastated by the pandemic economic crisis," said KTIA president & CEO Hank Phillips.
"Whether before or during the pandemic, the entries reflected the enormous creativity and marketing savvy that has propelled tourism to being a premier driver of the Kentucky economy and the source of jobs and enhanced quality of life for Kentucky families."
The Kentucky Travel Industry Association represents and serves all segments of Kentucky's tourism industry, which despite the pandemic's severe impact, contributed $8.9 billion to Kentucky's economy in 2020. The 900-member association engages in advocacy and provides its members with education, information, and business development opportunities. The association also works to inform the public of the enormous economic, employment and tax revenue contributions tourism makes to the people of Kentucky.