Glenn Waldrop, executive director of Downtown Frankfort Inc., submitted his resignation Monday, citing personal reasons.
"It's just time for me to be very available for my family," Waldrop told The State Journal, adding that he has a "daughter that's about to have her third child," a son who is starting college and a wife who travels often for work.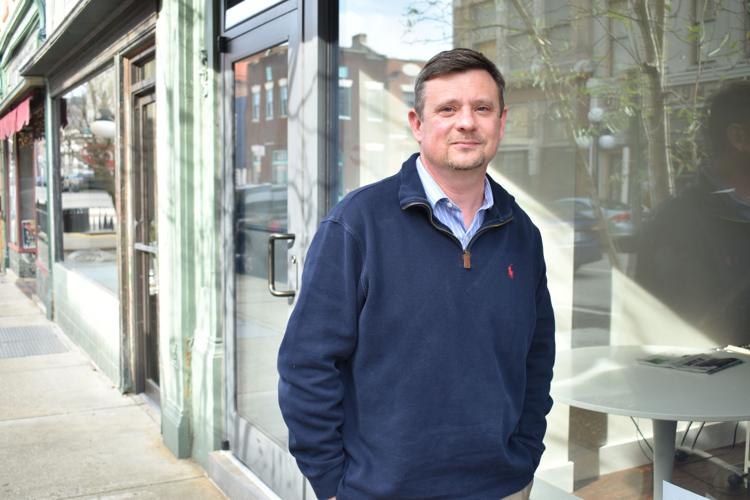 "I think we're on the cusp of what could be the greatest transformation that we've ever seen in our city's history and DFI is going to play a pivotal role in that," Waldrop said. "And to do the job right, it takes 100% commitment and I needed to make that commitment to my family instead of to the job."
Waldop, who had previously worked as public information officer for the Kentucky Department of Revenue and at the Frankfort Plant Board, retired from state government in November. He took the position at DFI after then-Executive Director Kelly Everman resigned.
He said the decision was not made easily.
"I didn't have the ability to work the 50-60 hours a week it was going to take …, so we made a decision as a family for me to step down."
DFI coordinates downtown events, like the Downtown Summer Concert Series, Candlelight Tradition, the Governor's Downtown Derby Celebration with the state and Bourbon on the Banks.
The Franklin County Fiscal Court voted recently not to fund DFI in the 2020-21 fiscal year, with the consensus being that it was a "duplication of efforts" with other economic development entities. The Frankfort City Commission continued its funding of the agency in the new fiscal year, which started Wednesday.
Waldrop, when hired, was to take on additional responsibilities as director of the Bourbon on the Banks festival, but when those duties were eliminated, his salary was reduced from $70,000 to $60,000. 
Waldrop's resignation, if accepted by the board, would be effective July 17. DFI President Rene' True said that shouldn't be a problem.
"We're sorry to see Glenn go and we realize that he has some personal family things he wants to take care of and we respect that and we wish him well," True said, adding that the executive committee will be meeting later this week to discuss DFI's next steps. "I'm sure we'll be looking at candidates.
"Anytime somebody leaves, you want to take a fresh look at your last job description and whether that is still the same direction you want to go in and that will drive the job candidates you'll be looking for."