A State Journal reader who noticed signs popping up at several Frankfort intersections asking residents to sell their diabetic test strips inquired as to whether it was a scam.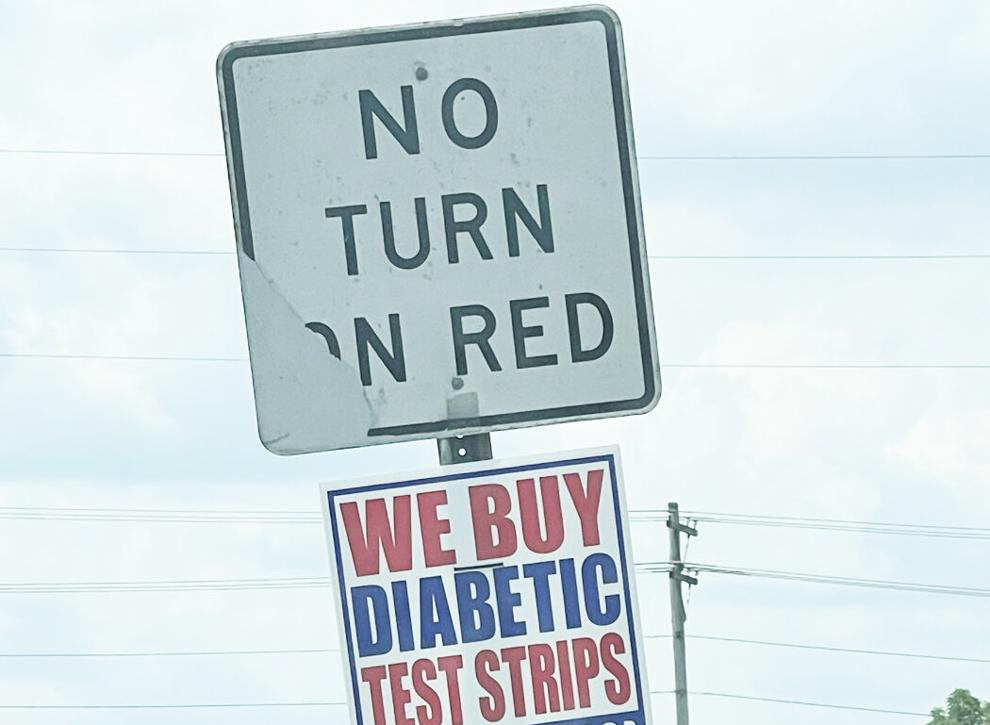 The test strips, which are used several times a day by Type 1 and Type 2 diabetics to measure blood sugar, are single-use and contain a laminate of plastic and chemicals. With more than 30 million Americans diagnosed as diabetic and testing strips retailing at roughly $1 per strip, buying and selling the products has become a lucrative industry.
Much like prescription medications, manufacturers set the list prices for diabetic testing supplies high and then offer substantial discounts to those with good health insurance. This significantly lowers the cost for consumers, who end up paying very little or nothing for the test strips.
However, those who do not have health insurance have to pay for the expensive diabetic supplies out-of-pocket.
This is where the middleman — those advertising to pay cash for test strips — comes in. He or she purchases the extra supplies from the diabetes patients with good health insurance who are looking to make a little cash, adds a mark-up and sells them to the uninsured or underinsured diabetic at a lower price than they would pay for the over-the-counter supplies.
According to a 2019 New York Times article, it is legal to sell off-the-shelf diabetic test strips and the "gray market" has existed for decades.
However, supplies provided through Medicare and Medicaid cannot be bought and sold.
"That's because these strips have been paid for by the federal government and you cannot profit off of their programs and services," www.dollarforstrips.com, a site that purchases and resells unused test strips, states.
Testing supplies given through government programs contain a red line to identify them as such. The site said it also bans used and expired test strips and boxes that have been opened.