The Kentucky Capital Development Corp. has been in the news often over the past several months, prompting one State Journal reader to ask what exactly the group does.
KCDC's main objective is to promote economic development in Frankfort and Franklin County by attracting new business and industry to the area and retaining existing businesses.
"At KCDC we do not 'take credit' for any of our projects," said Terri Bradshaw, president and CEO. "We recognize that it is a team effort and without our partners at the Chamber, tourism, Downtown Frankfort Inc., the city and the county, we would not be successful."
According to Bradshaw, some of KCDC's accomplishments in the last five years include:
• Starting a state and federal lobbying effort for local business-friendly policy, which takes 25 Frankfortians to Washington, D.C., each year.
• Launching EmpowHER Frankfort, a group of area businesswomen who meet monthly to discuss local issues.
• Selling nearly $1 million worth of land in the industrial and professional office park 3 at Duncan Road at Corporate Drive that had been for sale for 19 years, during which roughly $250,000 of taxpayer money was spent on mowing.
• Beginning to use Revolving Loan Funds to make low-interest loans available to local businesses.
• Encouraging the city and county to enact the Energy Project Assessment District/Property Assessed Clean Energy (EPAD/PACE) program.
• Starting an active recruitment plan, which involves sending letters, postcards, email and phone calls to small businesses in other communities that may want to expand into Frankfort.
• Traveling and meeting with consultants regularly to build relationships and hosting consultants in Frankfort for a networking and sightseeing event.
• Launching a local developers group that meets regularly to discuss local issues and determine ways to mitigate development barriers.
• Starting an active Business Retention and Expansion program to ensure local industries have an opportunity to meet individually and regularly to discuss their needs.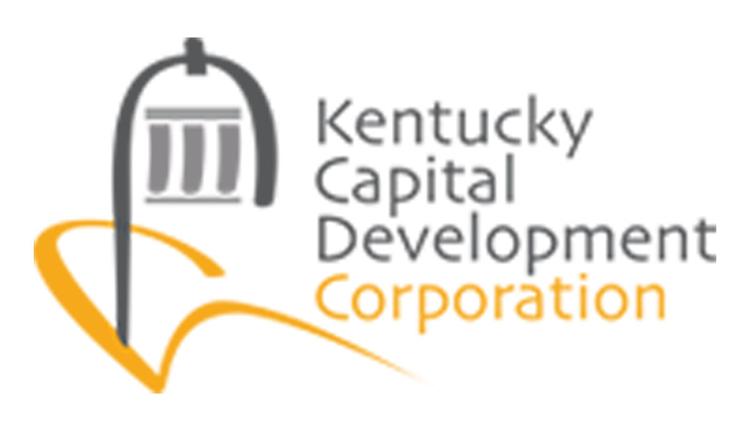 Bradshaw sends a monthly summary of KCDC activities to the city, county and KCDC board. She said the COVID-19 pandemic hasn't slowed the organization down.
"We are in the middle of hosting and posting 10 roundtable discussions about how each industry will reopen for business," she said.
As part of the reopening initiative, KCDC has asked business leaders in retail, food/beverage, professional services, Realtors, public facilities, manufacturing, health care and tourism to discuss their plans — specifically how they will address social distancing, obtaining personal protective equipment, and child care for employees.
The Franklin County Health Department, Kentucky Retailers Federation, Kentucky Restaurant Association, LBAR and KAM also participated in the roundtable videos, which are available on the KCDC social media pages.
"This will also give these business people and others who watch the video the chance to request assistance from a variety of mentors who agreed to help local businesses with questions about liability issues, marketing, financing, insurance, etc.," Bradshaw said.
KCDC has also hosted virtual job fairs for businesses that are in need of employees but cannot have in-person interviews. The organization also continues to update its regional jobs listings, resources lists and vendors lists that are sent to businesses and partners.
"Most every day during March and April, we notified, explained and assisted local business owners in filing for a variety of Small Business Administration loans and grants," Bradshaw said, adding that KCDC is working with DFI and the Frankfort Plant Board to produce two weekly videos that highlight positivity in the community despite the coronavirus.
How much has the city and county spent on KCDC?
The city and county provide approximately $108,000 per year in funding to KCDC, or just more than $1 million over the past five years.
Bradshaw pointed out that during that time, KCDC has sold $1 million worth of land. Franklin County has collected an additional $769,715 per year, or roughly $3,848,572 over five years, in occupational taxes. The city has collected an additional $856,417 per year, or approximately $4,282,085 over five years, in occupational taxes. Nearly $1 million in additional property taxes was collected by selling and upgrading property in Industrial Park 3 alone.
"So I think, doing the math … it costs them a total of $1 million over the last five years and they benefited about $9 million, got an additional million in land sales, provided about 1,000 new jobs and hundreds of millions in salaries," Bradshaw added.
"I think it's a pretty good return on their investment."
She said KCDC has helped the folllowing businesses provide jobs to the community: Nashville Wire; Hawkins Water Treatment; Wild Birds Unlimited; The Woolery; Chick-Fil-A; DaVinci's; HealthEase West; Fork, Knife and Spoon; Country Kiotchen; Qdoba; Tony's Food Mart; B's Bakery; Toyota Material Handling; Castle & Key; The ReCon Group; Redwing Ecological Group; West Sixth Brewing; Kenvirons; Kentucky Knows; Kelwell Commissary; DeLoitte; Precision Metal Works; 300 Washington Street project; Goodwood Brewing; Company Wrench; and 3 Peas in a Pod.
How does KCDC's performance compare to similar boards?
"We have been ranked one of the top micropolitans for job creation and investment for the past five years by Site Selection magazine," Bradshaw said.
Most recently, in 2019, the Frankfort area placed eighth in the state and 59th in the country. The year before it ranked fifth in the state and 29th in the U.S. In 2017, the Frankfort micropolitan tied for first in Kentucky and 10th in the country. Previous rankings include fourth in the state and 32nd in the U.S. in 2016 and first in Kentucky and seventh in the nation in 2015.