The short answer as to whether or not New Frankfort Development LLC — the owner of Parcels B and C — and CRM Companies — the developing partner of the property — will meet the spring deadline for completion of the parking garage is no.
"The developer of Parcels B and C received a 12-month extension from the state (with the possibility of another extension if needed) since it cannot be completed by April 2022," City Solicitor Laura Ross told The State Journal.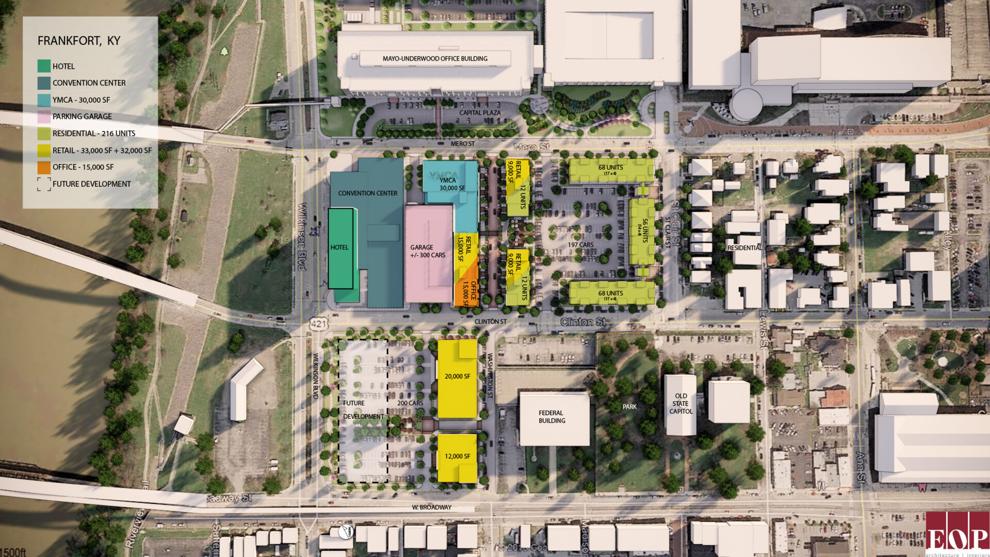 The plan is for New Frankfort Development LLC to give the city the property needed to build a parking garage and transit center.
The city would then own the parking garage, which would be 100% public without dedicated spaces to any establishment including the Capital Plaza Hotel, and the land the garage and transit center are to be constructed on.
However, that is all contingent upon the city receiving a $5.5 million Federal Transit Authority grant.
"No work can begin on the transit center/garage until the city receives the grant from the Federal Transit Administration," Ross explained.
So when will the verdict be in as to whether or not the city receives the federal grant?
"The city has taken all necessary action to receive the grant and we anticipate the award soon," Ross added.