Following Wednesday's ruling by Franklin Circuit Court Judge Phillip Shepherd, County Attorney Rick Sparks on Thursday provided The State Journal with an unredacted copy of the investigation report into sexual harassment allegations against a former Franklin County Regional Jail chief deputy. 
The report, which found that former FCRJ Chief Deputy Kelly Rouse violated the jail's sexual harassment policy, said 16 witnesses — 11 current FCRJ employees, three former employees and two other county employees — were interviewed by attorneys Katherine Coleman and Scott Miller, of Lexington-based Sturgill, Turner, Barker & Maloney, PLLC,  the outside law firm hired by the county to investigate sexual conduct claims against Rouse.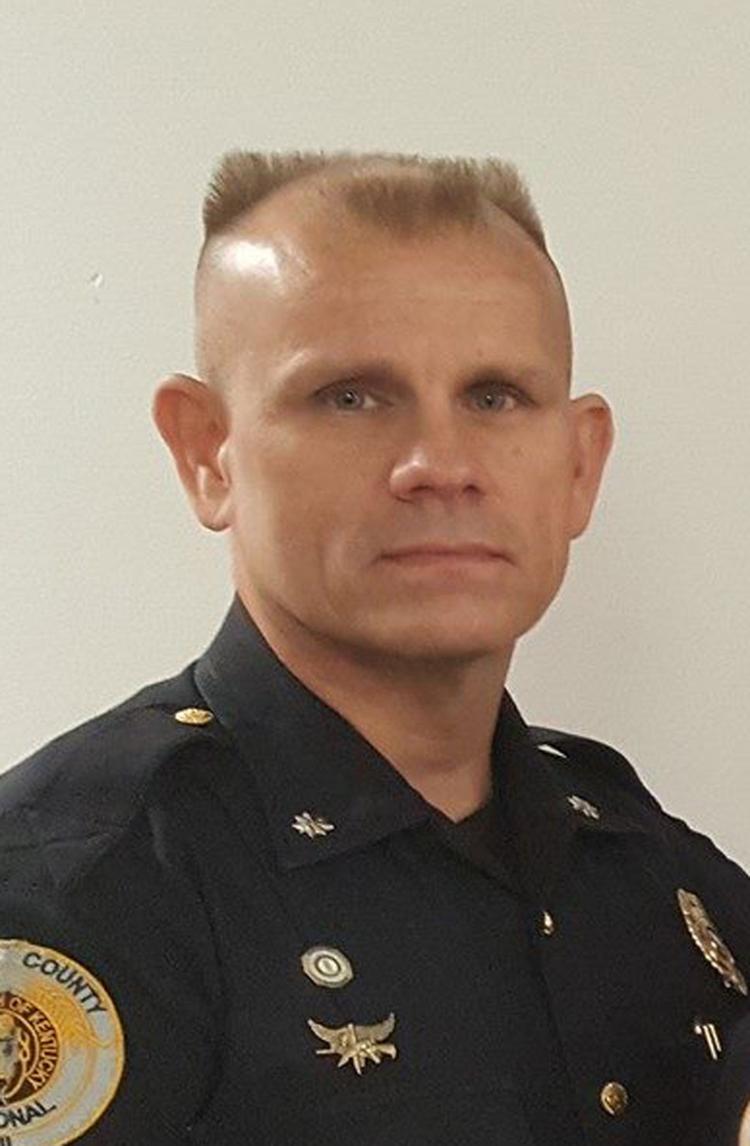 The report found sufficient evidence that Rouse engaged in comments and behavior of a direct or implied sexual nature, which tended to create a hostile work environment for female officers at the jail. He also made comments about the physical appearance of female officers that were perceived to be sexually intimidating.
"A significant example of this conduct is a comment made by Chief Rouse on placing a 'glory hole' in the wall adjoining his office to another in the FCRJ in which two female officers are stationed," the report states.
"This comment was confirmed by more than one witness to the event."
Rouse also practiced unwelcomed touching of female employees, such as unnecessary touching during training exercises, removing pens from the breast pockets of women's uniforms and other inadvertent touching.
One incident occurred when he pinned a female officer's promotion badge to her shirt while she was sitting in a vehicle and he was standing outside. The manner in which the pinning was done made both the female officer and a male officer who witnessed the interaction feel uncomfortable.
"While 'pinning' an officer may be done in certain ceremonial situations, this was not a situation attendant with ceremony and Chief Rouse himself admitted that he has not pinned badges on other officers at the FCRJ," the report added.
"Such conduct, regardless whether it is severe and pervasive, is inappropriate in the workplace."
Rouse was also physically intimidating to a female candidate applying for a position at the jail. The report states that while inquiring about the woman's ability to manage inmates Rouse put himself directly in front her and asked how she would respond to an inmate who said, "You look like you could suck rust off a trailer hitch."
The law firm's investigation found that no other interviewees — male or female — were confronted this way.
"While situational inquiry in the interview process may be appropriate, such inquiry should be made of all candidates in the same manner and there should be no behavior by an interviewer which tends to physically intimidate the candidate," the report said.
The investigation found no sufficient evidence to confirm or deny that Rouse engaged in a sexual relationship with female subordinates or that he violated the jail's fraternization policy.
However, the report says Rouse exhibited favoritism toward certain employees that lent support to rumors of the contrary.
"Our interviews did reflect a failure of some FCRJ personnel, including Chief Rouse, to appreciate the basis of the FCRJ's fraternization policy, as well as the potential discrimination and/or harassment issues arising from the existence of such relationships within the workplace."
In its report, the law firm made three recommendations to the jail, including addressing workplace conduct through regular education and training on discrimination, sexual harassment and inappropriate behavior.
The attorneys also suggested reviewing and revising the policies and procedures in the Code of Ethics, Harassment, Sexual Harassment and Fraternization Between Staff "to clarify that employees are 'encouraged' not directed to confront an offender and to document incidents of harassment." The revision should "clearly establish that employees have alternative reporting options that do not mandate reports to their immediate supervisor, but any supervisory personnel" and should "include provisions prohibiting retaliation."
Sparks told The State Journal Thursday that the county has "periodically tweaked (the Code of Ethics) with internal policies" but that he did not know "right off hand" whether that recommendation has been implemented.
The third recommendation is to determine whether jail employees, like county employees, as stated in the Franklin County Administrative Code, serve "at-will." The law firm said employee status is not addressed in the FCRJ policies.
"Kentucky is considered an 'at-will' state," Sparks added. "All employees are 'at-will' unless they're not."