The subject of an armed standoff at a Frankfort mobile home park earlier this year has been sentenced to more than a decade in prison.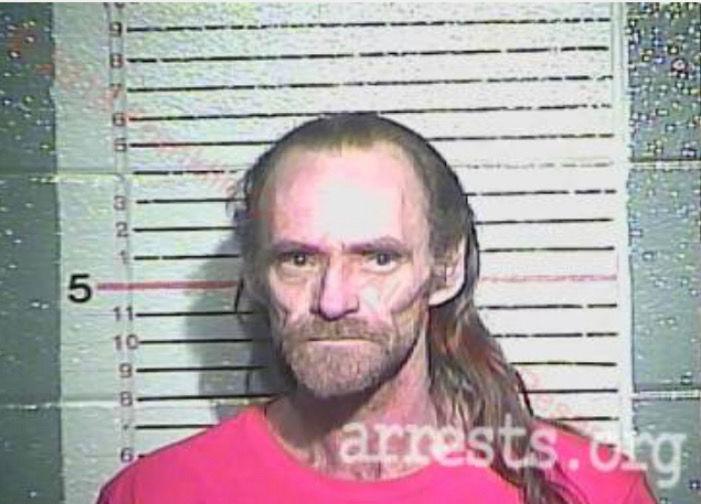 Joey W. Johnson, 46, pleaded guilty Friday to several charges related to the hours-long armed standoff in February at Capital Mobile Home Park, 5134 Georgetown Road, in which police say he held a woman at gunpoint against her will. For violating probation during the incident, Johnson was sentenced to a combined 13 years' incarceration.
Johnson said little Friday during his plea hearing, other than agreeing with Circuit Judge Wingate that his sentence "could have been much worse." Johnson waived his right to a separate sentencing hearing.
Johnson had been accused of not only threatening his girlfriend, who was not identified, with a sawed-off shotgun during the standoff but also assaulting her with it, leaving her with a bruise under an eye, according to testimony from Franklin County Sheriff's Office Sgt. Jared Deaton.
Johnson "took the barrel of the shotgun and hit her in the face with it," the officer told the court. "She said that when we arrived, he told her to sit down and shut up. She said she didn't try to leave, but she felt like she couldn't because he had a gun in her face."
Officers responded Feb. 25 at 1 p.m. to reports of a domestic violence incident involving firearms. Officers reported that Johnson had also pointed a pistol at another woman before she called 911. When officers arrived, Johnson had barricaded himself inside a trailer with the woman and ignored communication attempts from law enforcement.
After about a four-hour standoff, an evacuation of nearby residents and a delay of schoolchildren from returning home, though, Johnson surrendered without incident and was arrested.
Johnson pleaded guilty to enhanced first-degree possession of methamphetamine, third or greater offense, and four counts of being a convicted felon in possession of a handgun, all Class C felonies. However, he had several charges dismissed, including second-degree domestic violence assault, a Class C felony, and first-degree wanton endangerment and unlawful imprisonment, both Class D felonies.
Johnson was serving five years' probation at the time of the standoff.