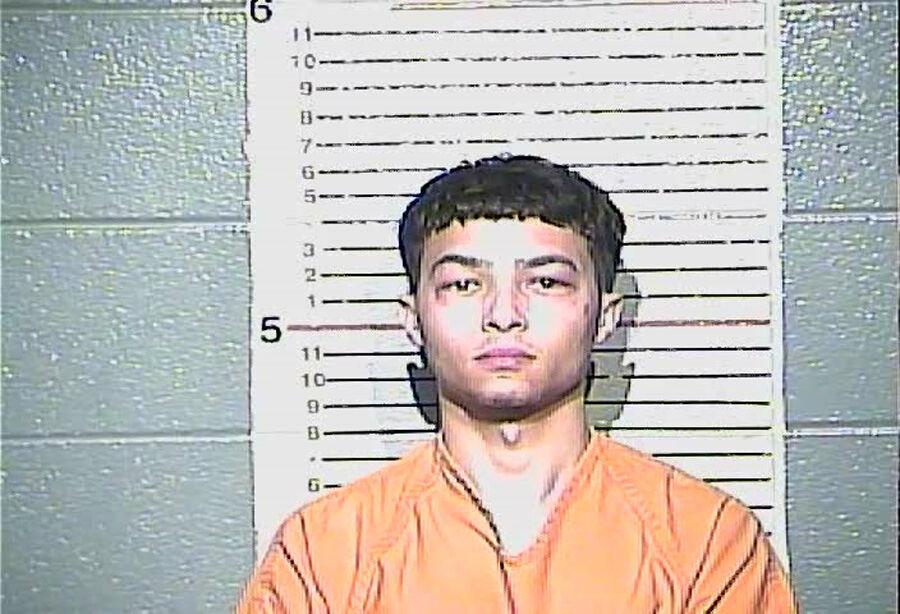 The man charged with firing a gun outside the University Lodge Monday had been assaulted prior to the shot, his attorney said in court Tuesday. 
Jaydon Garr, 20, of Frankfort, was charged with first-degree wanton endangerment after he surrendered to Frankfort Police Monday afternoon.
During his arraignment hearing Tuesday afternoon, Garr's attorney Margaret O'Donnell said Garr went to the motel to see his ex-girlfriend and was "jumped" by two other people.
Garr's arrest citation named the three as Trevor Roberts, Kendrick Bailey and Brooklyn White.
"I think his 20-year-old brain said my way to get out of this is to shoot the gun and leave," O'Donnell told Franklin District Judge Chris Olds. 
Following the incident, O'Donnell said Garr came to see her.
"I could tell be had been beaten up," she said. "There's more to this story than shooting a gun. I think he had been threatened. His house had been broken into."
According to court documents, Frankfort Police officers were called to the hotel on East Main Street at 10:19 a.m. Monday for a shots fired complaint. Officers located the three victims in a silver Chevy Impala at a Shell gas station.
Officers said one shot was fired, which struck a lower level room, which followed a confrontation between Garr and the other three. 
Garr went to an address on Twin Peaks Lane, where he surrendered to police. He was charged with first-degree wanton endangerment, a Class D felony.
Olds entered an automatic not guilty plea for Garr, because the charge is a felony, and scheduled a preliminary hearing for March 16. In a preliminary hearing, the judge determines whether or not there is probable cause to support the charge. If so, the case is forwarded to the grand jury.
Olds denied a request from O'Donnell to amend Garr's bond from $10,000 cash to 10%.
"There's no doubt he's from a good family," Olds said. "My concern is the allegations. People die for that. I have to consider the risk and the situation."
Garr remains in the Franklin County Regional Jail.