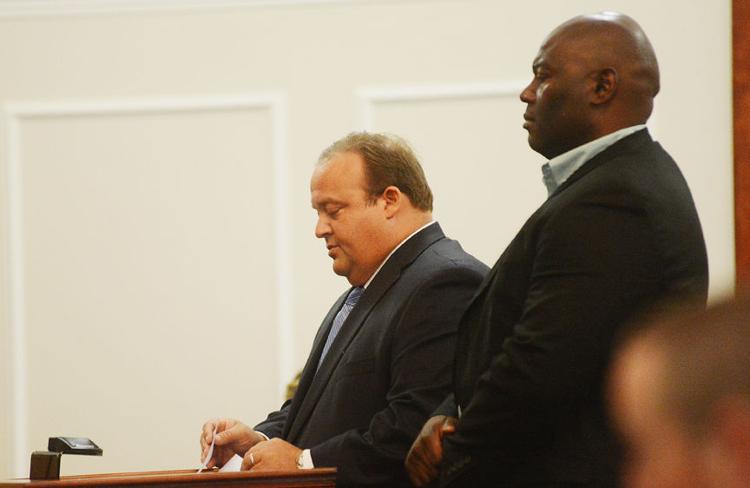 In May 2016, Hendra Valentine pleaded guilty and agreed to testify against former Constable Thomas Banta in his prostitution case.
Valentine, 53, of Frankfort, was finally sentenced to a pre-trial diversion Friday, more than four years after he pleaded guilty and eight months after Banta was sentenced.
Part of the plea agreement, Assistant Commonwealth's Attorney Zach Becker said, was for Valentine to cooperate with the investigation and testify against Banta. The former constable and private investigator was sentenced in January to five years of probation. Valentine was still waiting to be sentenced, and simply got overlooked.
"With everything else going on, it fell through the cracks," Becker said.
On Friday, Franklin Circuit Judge Thomas Wingate sentenced Valentine to five years each for one count of facilitation to kidnapping and four counts of facilitation to impersonating a peace officer, both Class D felonies.
Instead of prison time, Wingate approved a pretrial diversion. If Valentine completes that time without further criminal violations, the charges can be dismissed.
Banta and Valentine were indicted in May 2016 following an investigation into allegations Banta was operating a prostitution ring, as well as kidnapping a minor and impersonating a peace officer.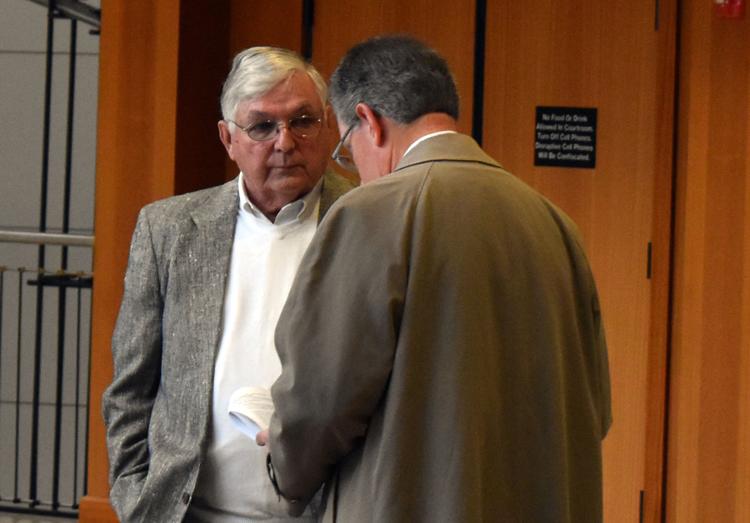 Banta, who was a constable in Franklin County from 2011 to 2014, was working as an unlicensed private investigator. 
The incident involving Valentine occurred on March 26, 2015, when Banta and Valentine told relatives of a 17-year-old that they were police detectives and were looking for the juvenile in connection with a missing safe from one of Banta's clients. They reportedly told the relatives they could face felony charges themselves if they didn't give the juvenile's location.
The two reportedly took custody of the boy from his grandmother at a McDonald's, restrained his hands with zip-ties and took him to Banta's office to be interrogated for hours. They told the juvenile the office was police headquarters.
After the juvenile was released, Valentine reported the missing safe to Frankfort Police.
The investigation started in 2015 after a woman went to Commonwealth Attorney Larry Cleveland's office with information about criminal activity. There was enough information and evidence to obtain search warrants for Banta's home, cellphones and computers. 
The investigation found four women who said they worked for Banta as prostitutes and a number of clients.
Banta pleaded guilty in October 2019 to one count of promoting prostitution, a Class D felony, and unlawful imprisonment and three counts of attempt to impersonate a peace officer, both Class A misdemeanors.
He was sentenced in January to five years of probation and was ordered to make a $5,000 donation to Women of the Well, a nonprofit organization that helps women escaping domestic violence, human trafficking or the sex industry.