Toby Curtsinger pleaded guilty to various charges for his role in thefts from Buffalo Trace and Wild Turkey distilleries in 2018, but there is one thing he adamantly denies.
"I didn't steal Pappy (Van Winkle)," he told a group of family and friends Wednesday at the Foundry.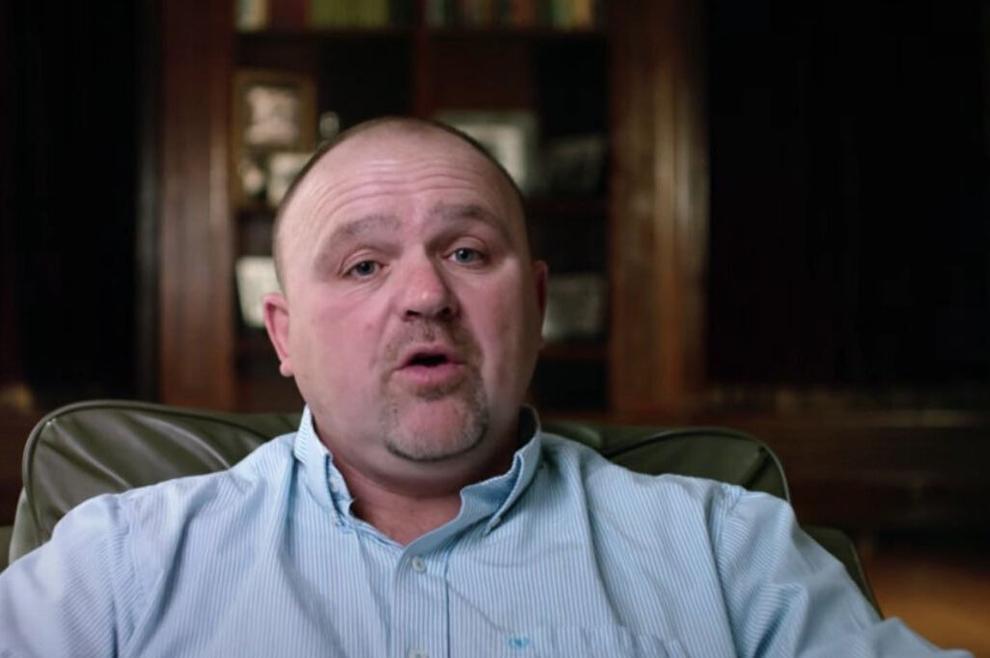 Someone did admit to stealing the bourbon, and the public found out who near the end of Wednesday's premiere of "Heist," a Netflix documentary series.
That's when an audio tape was played of Greg Anglin, who was employed at Buffalo Trace, saying after he had been granted immunity that he stole Pappy Van Winkle.
The theft of bourbon that occurred over a span of several years became known as "Pappygate" and garnered worldwide attention.
Curtsinger, who worked at Buffalo Trace for 26 years, was sentenced to 15 years for his role and served 30 days before being granted shock probation.
Curtsinger and his wife, Julie, hosted a viewing party at The Foundry Wednesday.
"I just want the community to watch it and ask questions," Curtsinger said after the viewing, "to look into it more."
Part of the documentary focused on barrels of Wild Turkey bourbon the Franklin County Sheriff's Office found on the Curtsingers' property. Curtsinger said the barrels weren't on his property but on land where a radio tower is located, and Wild Turkey never reported the barrels missing.
"How can you charge a person when nothing has been reported missing?" he asked.
Curtsinger would also like people to know what the scandal did to his family, including his two children, Kade and Bella.
"It was hard on my family," he said. "It was very hard on my children. They were in therapy for four years.
"It was a very hard time, but I learned a lot. I really understand the importance of family. A lot of friends bounced on me. This put a different perspective on what family means."
Curtsinger's children stood by him during the scandal.
"People make mistakes," Kade said during the documentary. "Me and Bella still love him."
"He'll say I'd sell him out for a new dad, and it breaks my heart when he says that," Bella said. "He's my world."
Pat Melton was the Franklin County sheriff during the "Pappygate" investigation. Now a police officer in Georgetown, he has watched "Heist."
"There were parts of it I liked and parts of it I didn't," he said in a phone interview, declining to elaborate.
"I thought they did a pretty good job of keeping it accurate. Some things happened that didn't happen in the documentary. I know they had time constraints, but I thought overall they did a good job."
Melton said the sheriff's office can't grant immunity, and immunity in the case was granted by the Commonwealth Attorney's office.
"That was granted to turn state's evidence against the group we had," he said.
Melton pointed out that "Pappygate" involved more than the theft of Pappy Van Winkle in 2013.
"They were all lumped together," he said. "It wasn't one theft but over a period of time before they were discovered missing. They had a bunch of people stealing it."
Curtsinger, who has been a commercial painter for the past five years, said he harbors no bitterness.
"I'm not mad at anyone," he said.