Whether a Frankfort man will plead guilty or keep his attorney may be resolved in a couple weeks.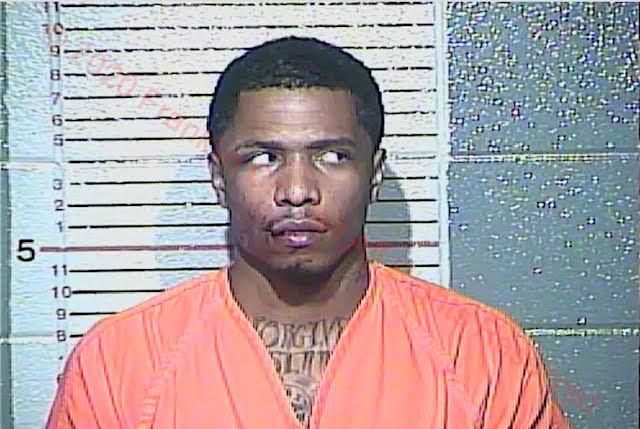 Friday, Terrance Sharp Jr., of Frankfort, was scheduled to enter guilty pleas in Franklin Circuit Court to two cases, one from a June pursuit and an unrelated drug case.
Sharp's attorney Dan Carman told Judge Philip Shepherd he had filed a motion to withdraw from the case, and Sharp shared his own frustrations about his motions for evidence suppression that have not been heard yet.
"Since Oct. 14, my attorney and prosecutors have been trying to get this wrapped up," Sharp said. "It's constantly getting pushed back."
Sharp said that he had documentation from Kentucky State Police that one of the substances found in his possession related to an October drug possession indictment was not a controlled substance, and that charge should be dismissed. He also said he had not received other documents from related to his case.
Assistant Commonwealth's Attorney Zach Becker said he and Carman had been in discussions about a plea agreement, but those were complicated after Sharp was indicted again in October. The attorneys were hoping to resolve both cases with a plea agreement.
Shepherd decided to continue the case for two weeks, following the apparent impasse between Sharp and Carman. He also ordered that Sharp receive a full copy of both case files in the interim.
On June 18, Sharp was arrested by Franklin County sheriff's deputies following a pursuit along U.S. 127 that ended near Ashland Drive.
When deputies searched the vehicle, they found about 3 pounds of marijuana and 500 Xanax pills.
In that case, Sharp was indicted on charges of trafficking in marijuana between 8 ounces and 5 pounds, a Class C felony; two counts of first-degree wanton endangerment, two counts of first-degree fleeing or evading police and third-degree trafficking in a controlled substance, all Class D felonies; resisting arrest and possession of drug paraphernalia, both Class A misdemeanors; disregarding a stop sign, no tail lamps and obscured license plate,  all violations; and four counts of first-degree persistent felony offender.
In October, Sharp was indicted again on charges of first-degree promoting contraband and first-degree possession of a controlled substance, both Class D felonies, and first-degree persistent felony offender.
Sharp is being held in the Franklin County Regional Jail on a $25,000 bond.