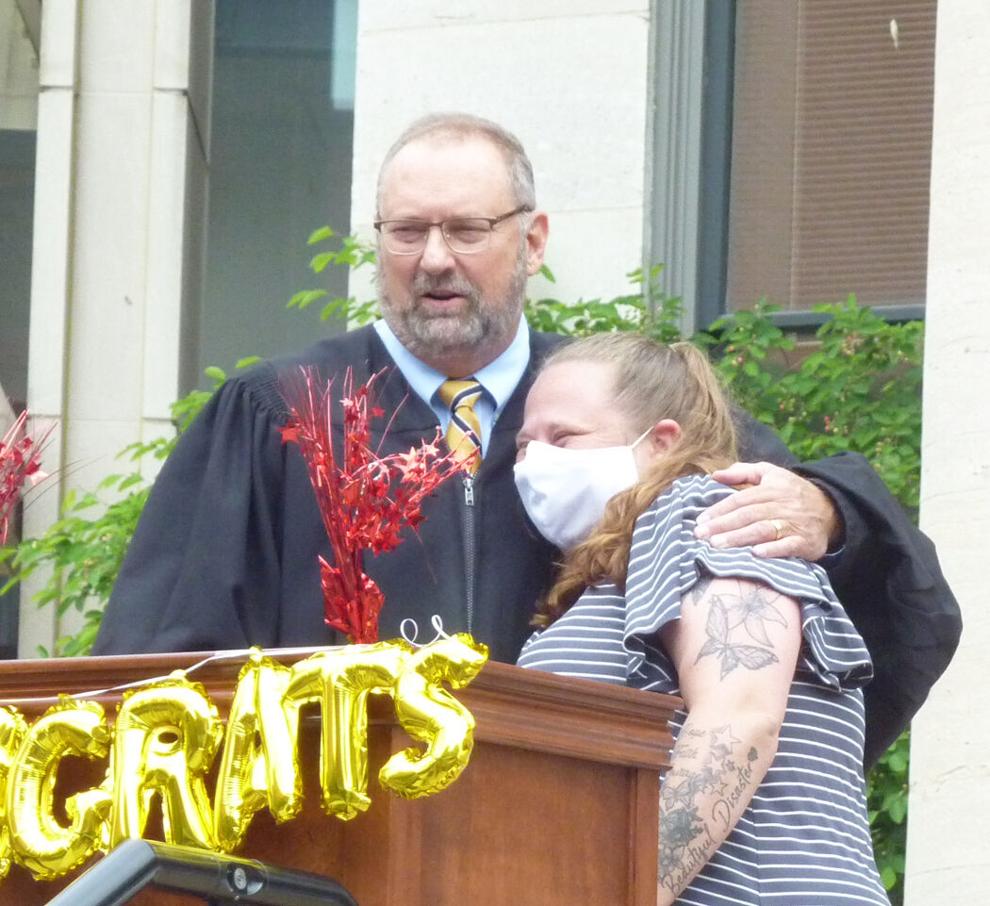 Anyone driving past the Franklin County Courthouse on Wednesday might have done a double take.
The front steps of courthouse were adorned with festive congratulations balloons and decorations for the Franklin County Drug Court graduation. Fourteen residents graduated from the program — the largest class ever — and 11 were on hand to celebrate.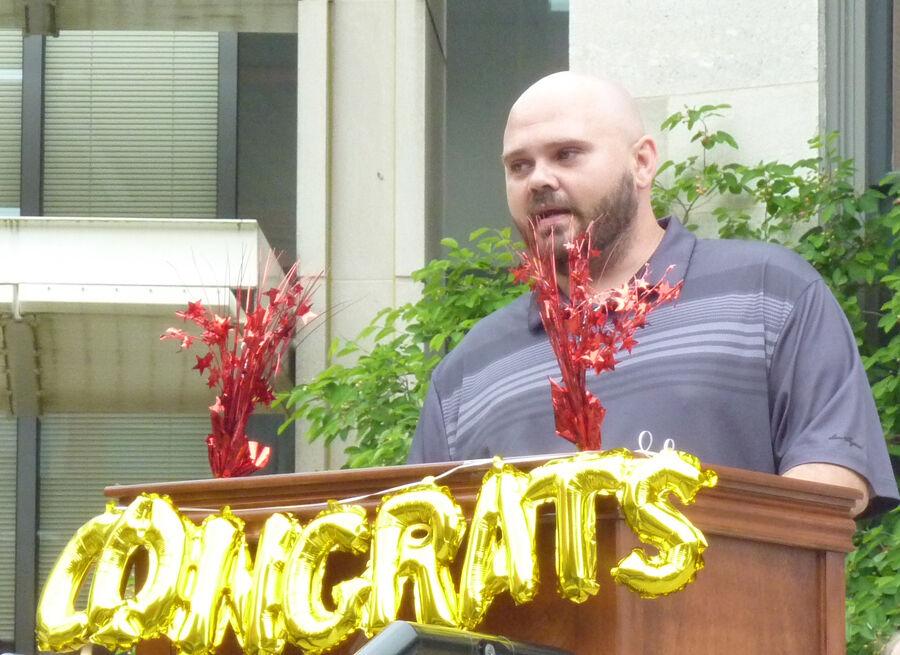 Drug court participants choose to complete a substance use disorder program supervised by a judge instead of spending time in jail. Those eligible for drug court have been charged with drug use or nonviolent drug-related crime.
In addition to court supervision, the program offers treatment with other services to intervene and break the cycle of substance abuse and crime.
"This program is not easy," said Franklin Circuit Court Judge Thomas Wingate. "I would rather graduate from high school than go through this program."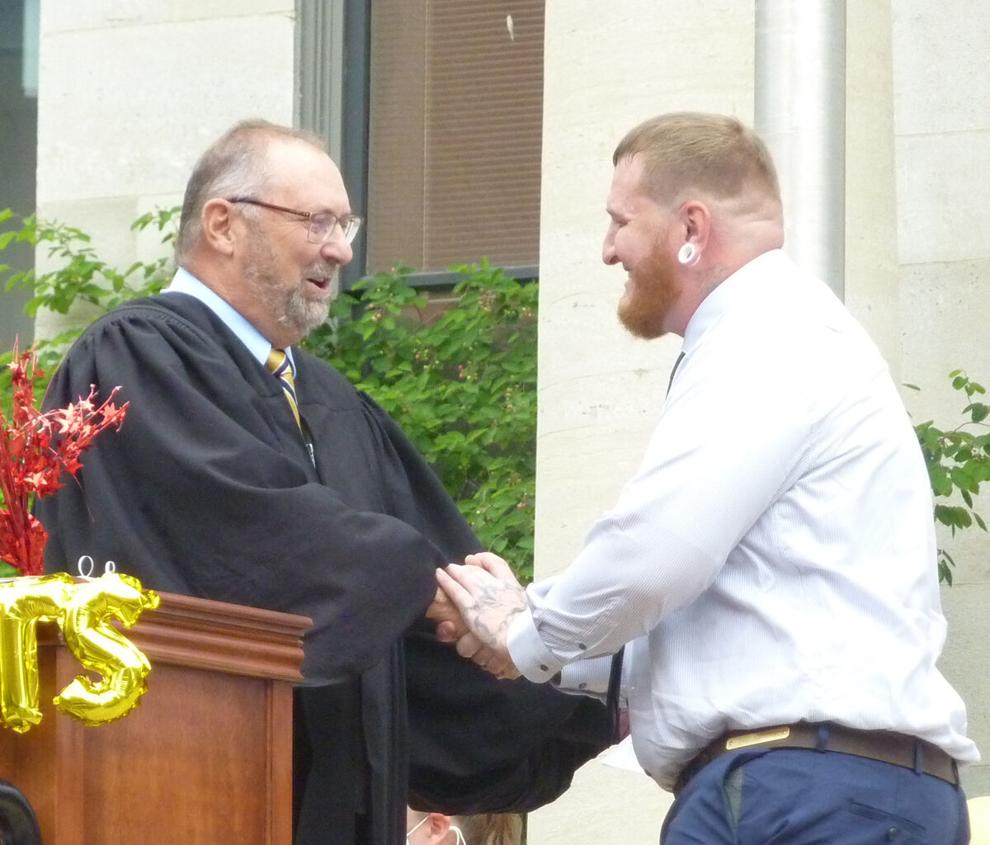 Drug court participants are required to take part in mental health sessions, self-help groups and frequent urine screening and must obtain employment.
The judge encouraged family and friends of the graduates to congratulate them on their accomplishment.
"Tell them how proud you are of them. Treat them to lunch," he added.
"We're all here trying to help and it's a daily struggle."
The graduating class included Amanda Bickers, William Bickers, Allie Bryant, Andrew Cunigan, Jessica Green, David Jockers, Ashley Lewis, Richard McDonald, Christopher Miller, James Montgomery, Ashley Perry, Laura Reynolds, Heather Russellburg and Stacy Steverson.
Each graduate was given the opportunity to say a few words. Most thanked their supporters, sponsors and those who work in the drug court program.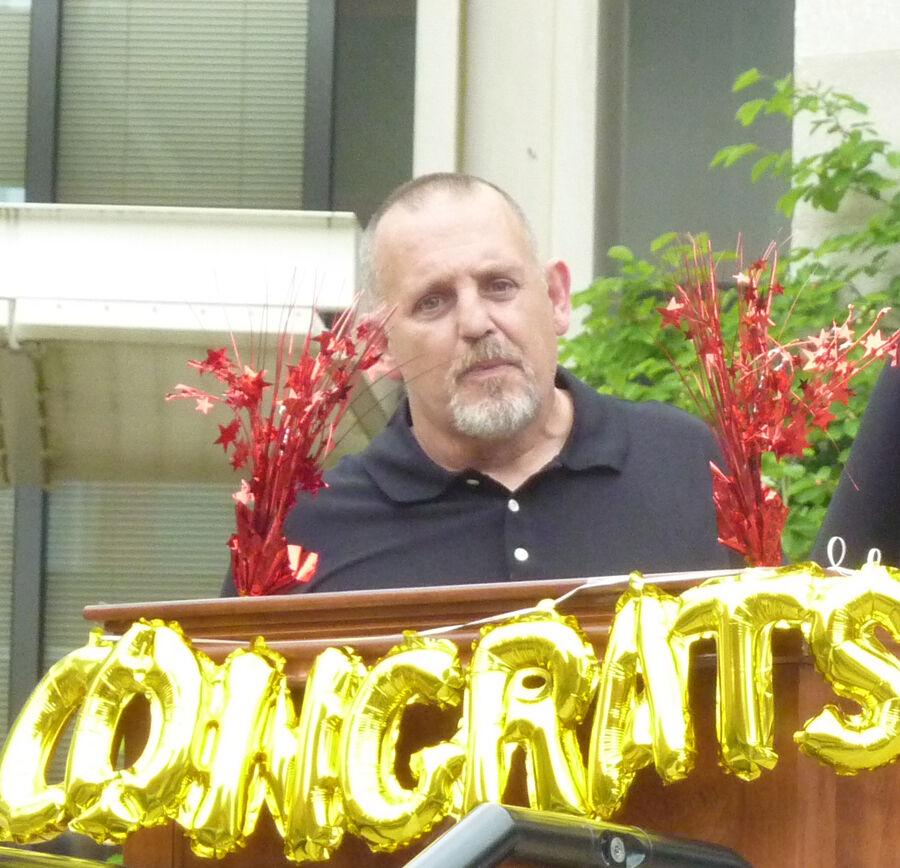 "I'm grateful for second chances from Judge Wingate," explained Montgomery. "Without them I don't know where I'd be."
The program for felony violators lasts a minimum of 18 months and the misdemeanor violation program lasts a minimum of 15 months. Graduates who complete the program may have their charges dismissed through diversion or be granted conditional discharge through probation.
William Bickers told those in attendance that staying clean has helped him save a lot of money.
Bryant was a bit more sentimental.
"I never thought this day would come," she said. "I thought I'd be in jail or worse."