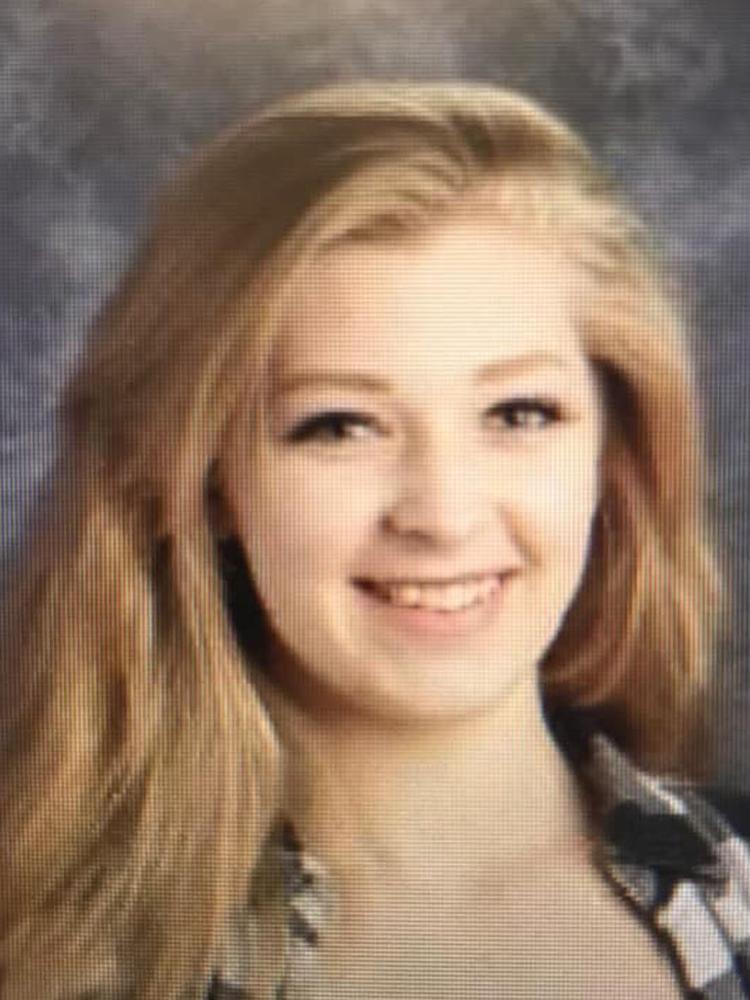 Five days after a Western Hills student went missing from her Salyers Lane home, state and county law enforcement agencies are asking anyone with information on her whereabouts to contact authorities.
Haylee Marie Martin, 17, reportedly left her southwestern Franklin County home late Sunday or early Monday and hasn't been seen or heard from since. Kentucky State Police conducted a search of the area by air Monday.
"We actually did a search warrant for the 14-acre property including the houses to rule out foul play," Franklin County Sheriff Chris Quire told The State Journal on Friday. "She is still missing."
Martin is described as a 5-foot-2, 110-pound white female with blonde hair and blue eyes and is likely wearing red Converse shoes and carrying a backpack.
According to police records, Martin's father reported her missing at 5:27 a.m. Monday. He told law enforcement that the teenager went through a break up with her boyfriend on Saturday and was depressed, but she has never run away before.
Quire said officials have very little to go on other than she did not take her cell phone. Her father said it was turned off when he found it.
"We need information that anyone may have no matter if it seems important or not. Time is crucial," the sheriff said, adding he is grateful for the help of the Frankfort Police Department and emergency management officials, both of whom have aided in the search.
Aimee Wilson, a Western Hills teacher who had Martin in three classes this year, said she and the entire school community dearly miss her.
"Haylee is someone I look forward to seeing each day and always enjoy talking to," Wilson said. "She always makes me smile as we compare hairstyles."
The teacher urges anyone who might have seen her or knows anything to share the information with the authorities.
"We are truly concerned that no one has heard from her and many are praying each day that she is found safe," Wilson added.
The FCSO continues to work the case around the clock.
Anyone with information is urged to contact Frankfort-Franklin County Dispatch at 502-875-8583.
"If she is safe, that's great. We encourage her to contact us so everyone can stop the search," the sheriff said.