Franklin County Sheriff's detectives roused a Frankfort man from sleep Monday to arrest him on multiple outstanding warrants.
Christopher Hellard, 37, was found asleep in a residence on Bald Knob Road at 10:30 a.m. with a loaded Glock 9mm handgun on a bedside table, a loaded .22-caliber rifle at his feet and a Derringer-type pistol also near him.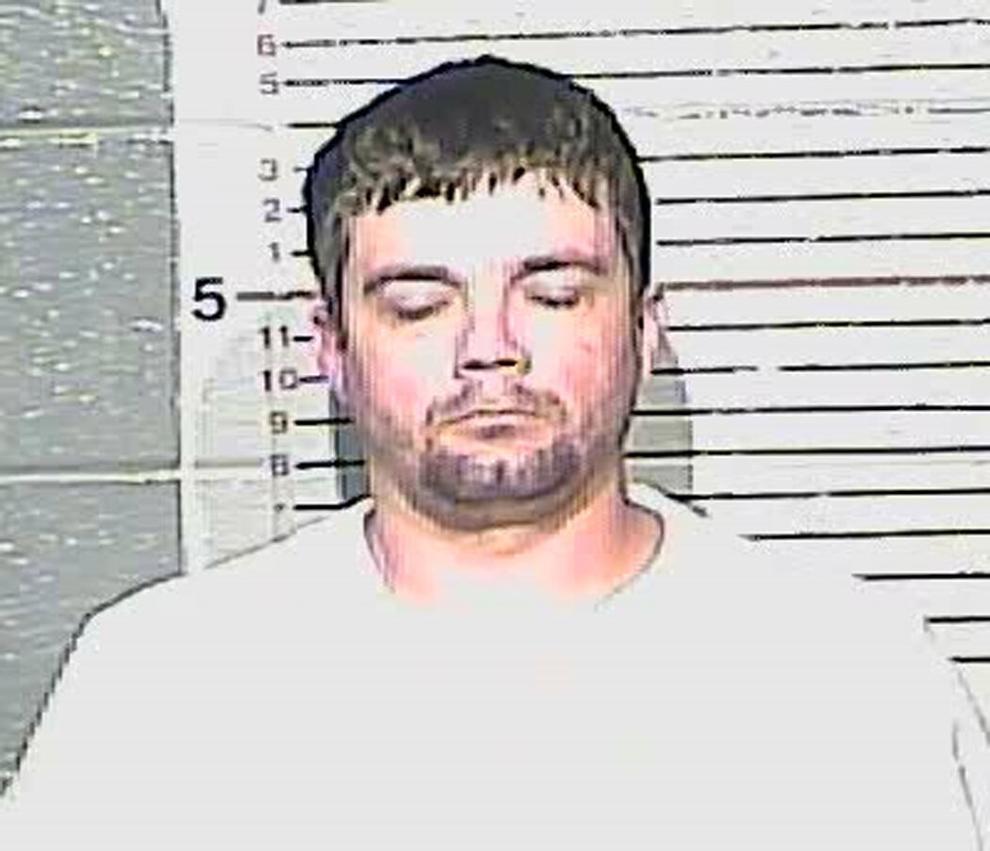 FCSO detectives also recovered approximately 90 grams of crystal methamphetamine; 70 Oxycodone tablets; 6 grams of suspected crack cocaine; 1 gram of suspected heroin; 15 suspected Ecstasy tablets; digital scales; packaging materials; and $3,624 in cash.
"The arrest of Hellard put a large dent in the crystal methamphetamine trafficking in Franklin County," Sheriff Chris Quire said.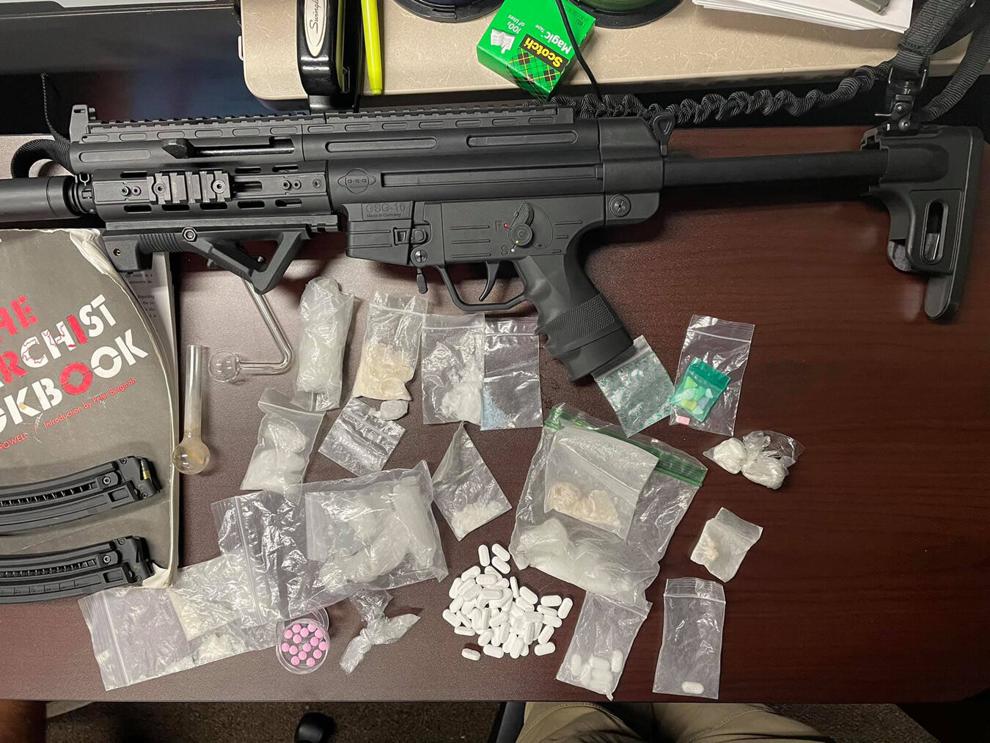 Hellard was being sought by multiple local law enforcement agencies after allegedly brandishing a firearm at a KSP trooper during an incident on July 27. Hellard then reportedly fled the scene on an ATV near Flat Creek Road at the Henry-Franklin county line.
From that incident he has been charged with receiving stolen property (firearm), first-degree possession of a controlled substance (methamphetamine), both Class D felonies, and possession of drug paraphernalia, a Class A misdemeanor.
On July 20, Hellard and six others were indicted by a Franklin Circuit Court grand jury on multiple charges stemming from a string of spring catalytic converter thefts.
While executing search warrants at several locations in Bald Knob, investigators reportedly recovered stolen property including a Jeep that was reported stolen from a Lewis Ferry residence, numerous pistols and rifles, an ATV, chainsaws and liquor. Approximately 130 grams of suspected crystal methamphetamine were also discovered.
FCSO detectives said several stolen catalytic converters were found at another location. Two of the parts were taken from Larry Stigers Equipment, 100 Twin Oaks Circle, over Memorial Day weekend.
Those charged in the thefts are also believed to be responsible for stolen catalytic converters at Neil Huffman and the state motor pool on Wilkinson Boulevard.
"Members of this group profited from catalytic converter thefts, numerous burglaries and thefts across the county," he added, explaining the organized crime charge.
"The most alarming factor concerning all the listed suspects is their suspected addiction to methamphetamine and other drugs."
Hellard was indicted for engaging in organized crime and first-degree enhanced trafficking in a controlled substance (more than 2 grams methamphetamine), first offense, both Class B felonies.
Hellard was also arrested on June 30 after he attempted to flee from a Harp Pike residence as FCSO narcotics detectives approached to execute a search warrant. He was captured following a short pursuit.
Authorities reportedly found numerous illegal drugs, paraphernalia and firearms during their search of the home including several handguns and rifles, hallucinogenic mushrooms, suspected Ecstacy, a small amount of marijuana and approximately 40 grams of suspected crystal meth, which alone has a street value of roughly $4,000, Quire said.
Hellard was charged with enhanced trafficking in a controlled substance (more than 2 grams crystal methamphetamine), a Class B felony; first-degree fleeing or evading police, a Class D felony; and possession of hallucinogens and possession of drug paraphernalia, both Class A misdemeanors.
He is being held at the Franklin County Regional Jail on a $10,000 full-cash bond.