Editor's Note: This story was updated at 10:55 p.m. on Feb. 11 to protect the identity of a witness. 
Everyone who came in contact with Coty Brumback after he was shot tried to save his life.
Just after 12:30 a.m. on Sept. 4, Brumback, 24, and his dog Baloo were gunned down on the second floor of the St. Clair Street parking garage after leaving the Brick Alley bar with friends.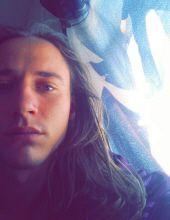 Court documents indicate that as a man opened fire on the group of men, everyone ducked behind cars to dodge the bullets. After a beat of silence, Brumback's friends rose to find their friend had been shot, so they began to apply pressure to his wounds.
At the sound of gunfire, three people called 911. One caller reported hearing three gunshots.
Roughly half a mile away, Frankfort Police Officer Josh McConnell heard the call from dispatch about shots fired. Court documents say McConnell decided to respond since he was close by.
When McConnell arrived, he drove to the second floor of the parking garage, where a distraught man waved him down. Around the corner, he saw two other men kneeling over Brumback. McConnell parked his car, ran over to Brumback and immediately began to try to control his bleeding.
As other officers arrived to clear the scene and interview witnesses, McConnell stayed with Brumback. He was still alive when an ambulance arrived.
A coroner investigation report says Brumback died during surgery at Frankfort Regional Medical Center at 2:17 a.m.
Friends in previous State Journal reports described the Western Hills High School graduate as a happy and positive person.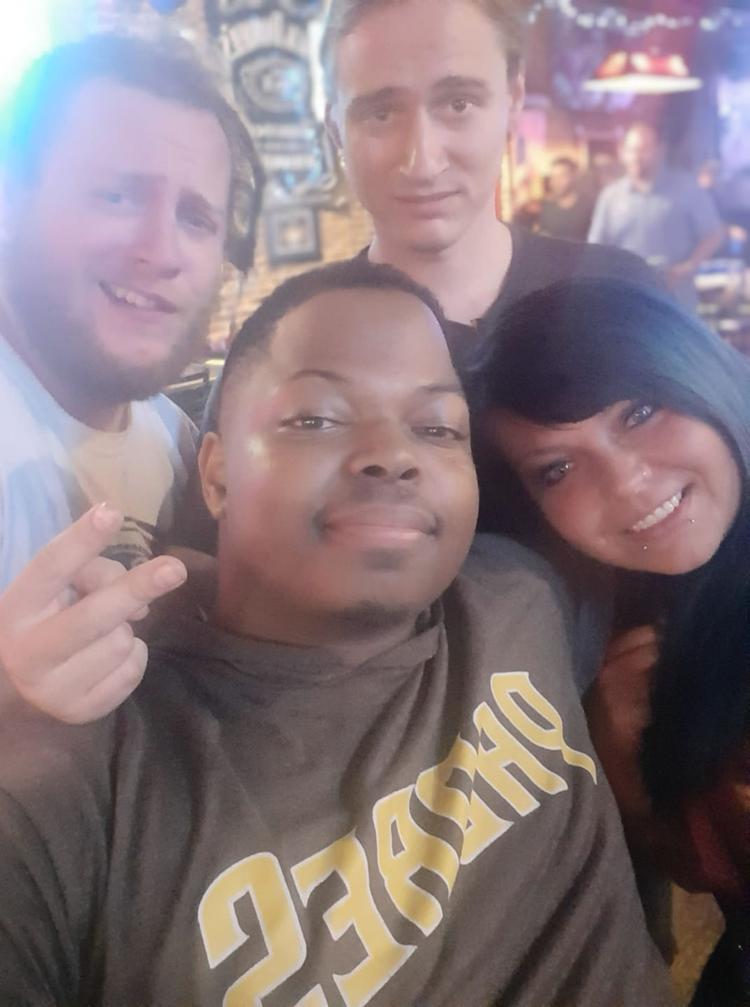 The autopsy determined Brumback's death to be a homicide due to one gunshot to the chest and another to the abdomen.
As doctors were working to save Brumback's life, the Frankfort Police Department was searching for a man in a black shirt and black flat-bill hat. Brumback's friends gave that description to police, and surveillance footage from outside the parking garage showed a man who matched that description leaving the parking garage after the shooting.
It wasn't long before a man matching that description was located by police less than a mile away at 395 Ewing St.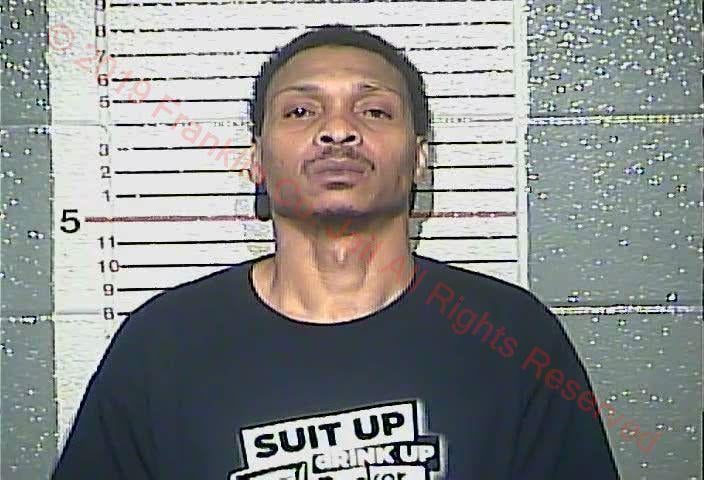 Officers detained Antonio "Tone" Dewayne Bolling, 40, and took him to the police station for questioning.
The interrogation 
According to court documents, Bolling changed a few details of his story several times. The time he arrived at the bar. The time he left. Whether or not he fooled around with a girl in the parking garage.
But Bolling consistently said his girlfriend 39-year-old Nena Marie Washington picked him up from the bar that night.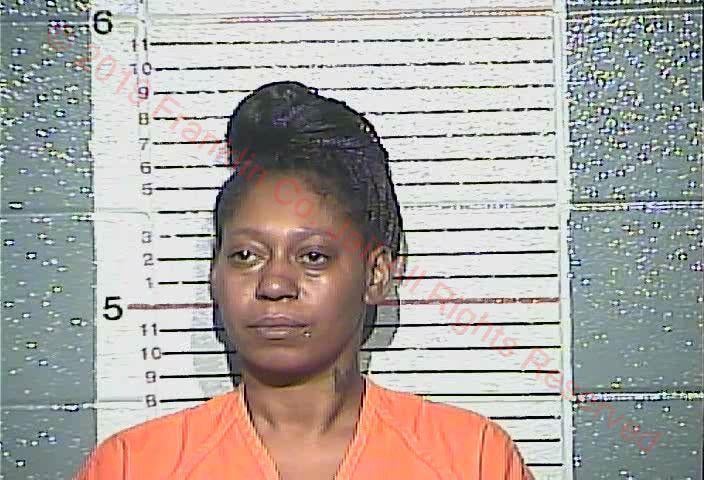 In September, Frankfort Police Capt. Dustin Bowman told The State Journal that Brumback and Bolling had an altercation at Brick Alley earlier in the evening. 
Bolling denied talking to or arguing with Brumback. He also denied shooting anyone.
When investigators told Bolling there was video footage from the time of the shooting showing him running from the scene, Bolling said he can't run because he has bad knees.
When Bolling saw the video stills, he admitted it was him, but he said he wasn't running.
As the sun rose on Sept. 4, Bolling was arrested and charged with Brumback's murder.
Bolling was indicted by a grand jury on Oct. 1 alongside his girlfriend Washington.
The charges 
Bolling is charged with capital murder, a Class A felony; possession of a handgun by convicted felon, a Class C felony; tampering with physical evidence, a Class D felony; second-degree cruelty to animals, a Class A misdemeanor; and two counts of second-degree persistent felony offender.
The tampering with physical evidence charge stems from Bolling's alleged efforts to dispose of the murder weapon, a 9mm handgun. Court documents say a man discovered the gun in a trash can hours after the shooting at West Main and Lewis streets. When the man saw the gun, he immediately dialed 911. 
Washington was charged with complicity to murder, a capital offense, and second-degree complicity to cruelty to animals, a Class A misdemeanor. She turned herself in to police on Sept. 20.
Court documents accuse Washington of providing the gun and helping Bolling leave the scene.
She and Bolling are being held at the Franklin County Regional Jail under $100,000 full cash bonds.
Within the past month, attorneys for Bolling and Washington have petitioned the court to have their bonds reduced.
Nathan Goodrich, Bolling's attorney, has requested that Bolling be required to post only 10% of his bond due to his being a moderate flight risk. The Jan. 3 motion requests an evidentiary bond hearing.
On Friday, Goodrich said he and his client are waiting for the bond hearing to be scheduled and for the case to eventually go to trial. 
In response to the bond motion, Commonwealth's Attorney Larry Cleveland cites Bolling's criminal history of convictions for contempt of court, fourth-degree assault and trespassing, all misdemeanors, and a felony drug conviction in 2016. 
"Bolling is a drug offender and can be anticipated to continue involvement in drug activity upon release," Cleveland wrote in response to the request for lower bond.
Washington's motion, written by her attorney, Heather McGregor, asks the judge to consider a partially secured bond or surety bond, where someone would promise to pay Washington's bond if she did not comply with the conditions of her release.
The motion says the likelihood Washington will commit other crimes or skip court dates is not high.
"The present bond is both oppressive and is not commensurate with the gravity of the offenses charged," the motion states.
Cleveland responded by citing Washington's alleged involvement in Brumback's death and her criminal history.
"Washington's involvement was such that without her actions the homicide would not have occurred," Cleveland wrote. "To claim that Washington's involvement does not rise to the level of a criminal offense is, to put it charitably, ludicrous."
As detailed in court documents, evidence against Washington includes cellphone records that show she was outside the parking garage at the time of the shooting.
In the motion, Cleveland cites Washington's past criminal offenses, which include driving under the influence, driving with a suspended license, disorderly conduct and eight instances of being in contempt of court, all misdemeanors. 
Cleveland wrote that those charges indicate Washington's inability to comply with the court's requirements.
Bolling's trial had been scheduled for next week, but Cleveland said Thursday the trial date will be rescheduled for sometime later this year.
Washington's next court date is Feb. 28. It will be a bond hearing, according to the Kentucky Court of Justice website.
The State Journal contacted McGregor, but she did not respond to request for comment by press time.