As Scott Hall and his wife, Letti, were packing to start a new life in North Carolina, Scott drove to Kentucky from his Indianapolis home to visit his daughter.
A little after 8 p.m. on Sept. 25, 45-year-old Mark Beckelheimer, of Franklin Furnace, Ohio, pulled out of Frankfort's Valero convenience store at 3888 U.S. 127 and Evergreen Road.
He was attempting to cross the wide, four-lane highway in his semitractor-trailer when he stopped in the median to wait for the traffic to clear. It was dark.
As Beckelheimer waited to make his turn, Scott's silver 2008 Honda Accord crashed into the back end of the semi, which was partially blocking the highway's southbound lanes.
Letti said her husband died immediately. The 57-year-old never made it to see his daughter.
Now, nearly six months after her husband's death, Letti is afraid justice won't be served and nothing will be done to prevent a similar tragedy from happening to someone else.
The charges
After the accident, Beckelheimer was charged with driving a commercial motor vehicle while out of service, not having a log book documenting his hours of service, no weight distance tax license, operating with inactive/cancelled/revoked motor fuel tax and no/expired registration plates.
He also underwent a blood test, which came back negative for alcohol, according to court documents.
The accident was the second time that day that Beckelheimer had a run-in with law enforcement.
While stopping for an inspection at around 11 a.m. in Shelby County along U.S. 60 near Peytona, Beckelheimer was placed out of service until 9:35 p.m. for no record of duty status, court documents say. 
The fatal Franklin County accident occurred at 8:13 p.m.
In Shelby County, Beckelheimer was charged with not having a log book documenting his hours of service, no weigh distance tax license, operating with inactive/cancelled/revoked motor fuel tax license, overlength of tractor semitrailer, overwidth and two charges of federal safety regulations inspection/repair/maintenance.
Beckelheimer was arrested that night after the accident but was released on a $2,000 bond the next day. He only had to pay 10%.
Letti believes if Beckelheimer had not been on the road that night, her husband would still be alive.
"It's gross negligence," she said.
As of Friday, Beckelheimer had not been charged with Scott's death.
Letti is afraid he won't be.
Commonwealth's Attorney Larry Cleveland told The State Journal he's waiting for all of the toxicology reports to come back before he makes a decision on charges.
The Hall family
Letti and Scott Hall celebrated their fourth wedding anniversary the month before his death. They were together for eight years.
"He was not perfect, but he was perfect for me," Letti said.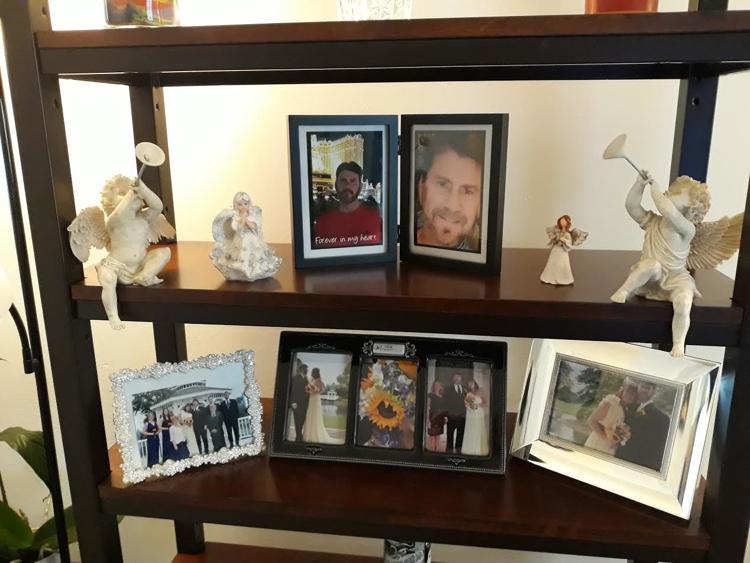 Scott grew up in Kentucky and was a massive University of Kentucky Wildcats fan. He's now buried in Flatwoods Cemetery in Waco, east of Richmond.
Letti, who had two children from her previous marriage, and Scott, who also had two children from his previous marriage, combined families.
When Scott died, he had one 3-year-old granddaughter and another on the way who was born several weeks ago.
"Those little girls were his everything," Letti said, adding Scott had the "biggest heart" and loved his family.
Scott, a civil engineer, was excited for his new job in North Carolina.
"It was a dream come true," Letti said.
When Scott died, the plans to move to North Carolina did too, but Letti still went through with selling their house.
Now, she is living in an apartment in Indianapolis.
As she learns to cope with her husband's death, Letti is focusing her efforts on raising awareness of Kentucky's lack of vehicular homicide laws and the dangers of the stretch of highway where her husband lost his life.
Advocating for change
Unlike its southern neighbor of Tennessee, Kentucky does not have a specific vehicular homicide or vehicular manslaughter law.
With the way Kentucky law reads, Cleveland has four options: He could charge Beckelheimer with murder, second-degree manslaughter or reckless homicide, or he could choose not to charge him at all.
According to KRS 507.040, a person is guilty of second-degree manslaughter when he or she wantonly causes the death of another person, including, but not limited to, situations where the death results from the person's operation of a motor vehicle, among other conditions.
Second-degree manslaughter is a Class C felony with a penalty of five to 10 years in prison.
When asked if he thinks Kentucky's homicide law is sufficient when it comes to fatal car accidents, Cleveland said yes.
"I think the law addresses it well enough," Cleveland said.
With most businesses utilizing surveillance cameras and with the Kentucky State Police's crash reconstruction team, Cleveland said today's technology makes it easier than ever to determine whether a fatal car accident is actually homicide.
Surveillance footage from the Valero convenience store will be aiding Cleveland as he decides whether to prosecute Beckelheimer.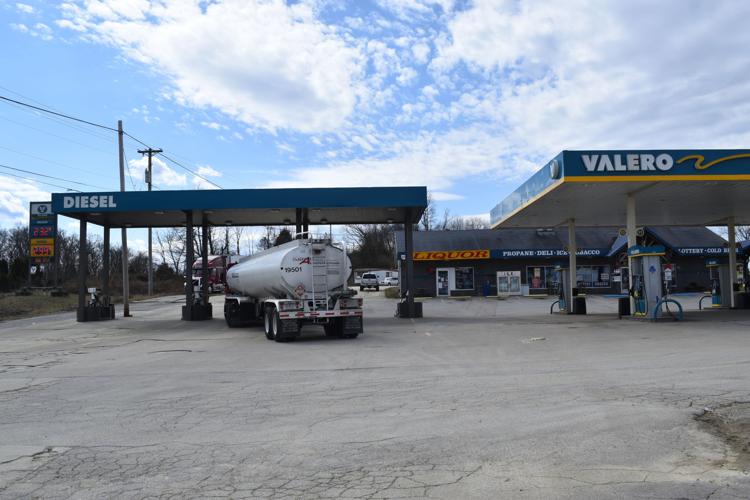 Mahendra Patel, who has owned the Valero convenience store since 2015, was not working the night of the accident, but knows of four accidents that have happened directly in front of his store.
"It's very dangerous," Patel said, adding he often hears complaints from customers. 
He, along with vendor Hardeep Singh, believe the intersection is too dark at night and in the early-morning hours.
"They need to make it brighter with white lights," Singh said.
In a response to an open records request, the Kentucky Transportation Cabinet said there are currently no plans to add additional roadway lighting to that particular section of U.S. 127 at Evergreen Road.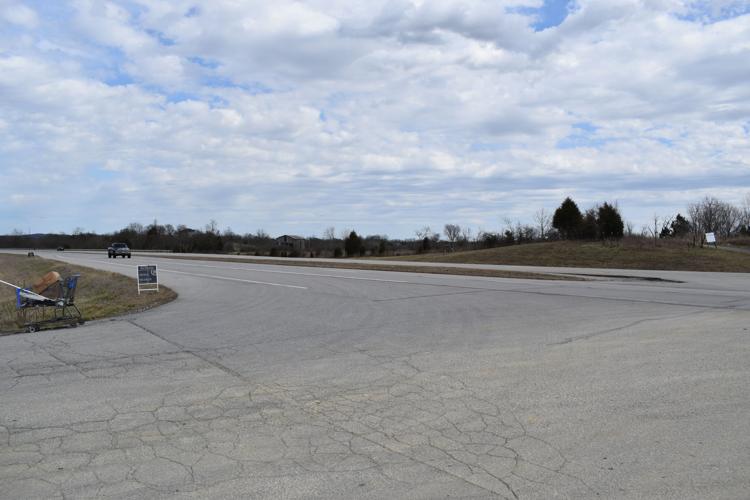 "In determining the appropriate installation of roadway warning devices, the cabinet analyzes past crash data as well as existing roadway geometry to determine if additional guidance devices are warranted," the response reads. "At this particular location, crash data analysis as well as a field review of the location, determine that no additional warning devices are warranted at this time."
Public Information Officer Stephanie Caros said citizens can talk to their local legislators about changes they'd like to see on roadways.
"Legislators can work to get those into the enacted Highway Plan, which is passed every two years," she said.
Letti told The State Journal she would like to see better lighting in this stretch of U.S. 127 and signs with flashing lights warning drivers that semitractor-trailers may be entering the roadway.
Ultimately, Letti wants justice for her husband's death and changes that would save lives.
"I'm not going to stop," she said.
The State Journal attempted to contact Beckelheimer's attorney Phillip Lawson, but he did not respond to request for comment by press time.
Beckelheimer has a pretrial conference scheduled in Franklin County on March 19. He currently does not have a court date scheduled in Shelby County, but his case is still listed as active.