The day before she was murdered in July 2018, 39-year-old Margaret "Meg" Smith contacted the Franklin County Sheriff's Office and the Franklin County attorney after receiving threatening posts made by her ex-boyfriend, Derek Garten. She expressed concern that he would harm her before court action could be taken.
"Derek posted on social media that my son raped and beat his son. I feel that my son and I could be in danger due to retaliation on Derek's part due to these allegations," she wrote in the complaint.
"My only concerns are the accusations against my son. I need to protect him from this."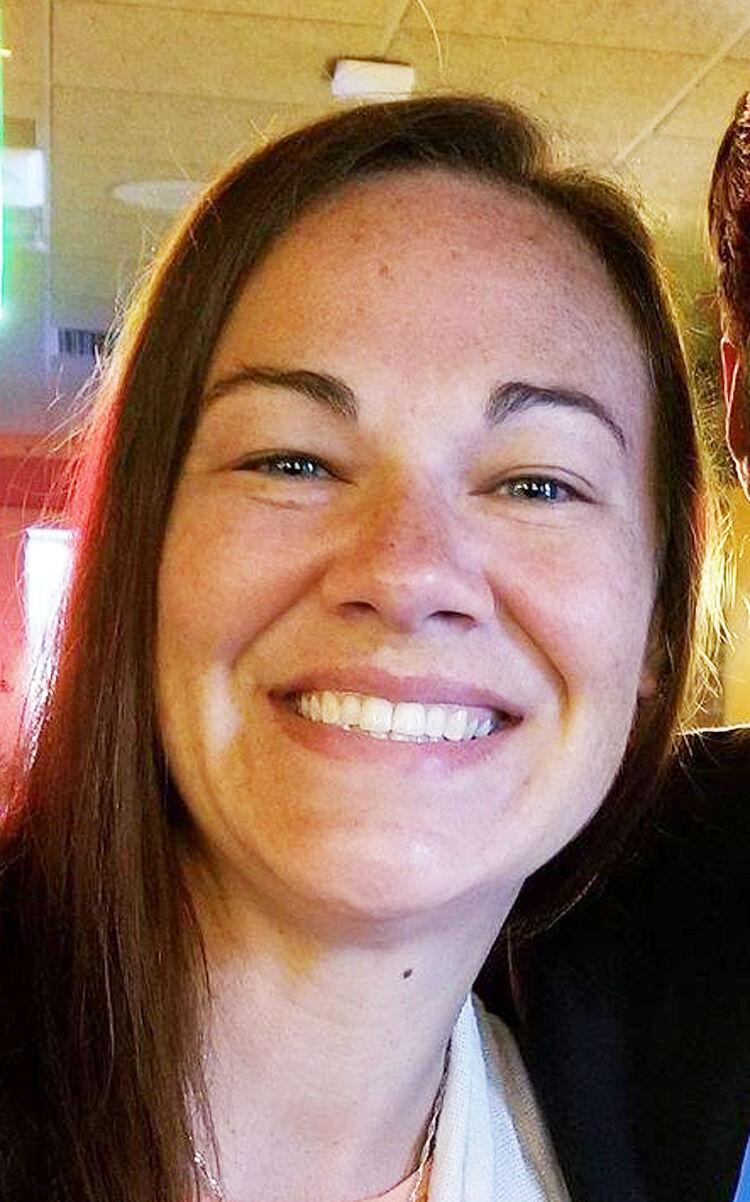 According to Franklin Circuit Court documents, Garten, 41, had a history of physical, verbal and mental abuse against Smith, who took out an emergency protective order (EPO) against him on Dec. 1, 2017.
"I was choked by my hoodie until I told Derek my passcode," she wrote. "He left with my cell phone and threw it out his truck window on KY 151. My son and I located it using tracking on the internet."
The following day Smith reported Garten repeatedly smacked her across the face and hit her on her head with his gun.
"He pointed the gun at me, told me he would kill me, my son and the rest of the family if I did anything. He told me I had no proof and I could not go to the police," she wrote.
"He told me he would cut my son's throat (from) ear to ear and he would kill me over and over again."
In the December 2017 protective order, Smith reported that Garten was using methamphetamine, breaking things in the house and throwing them at her.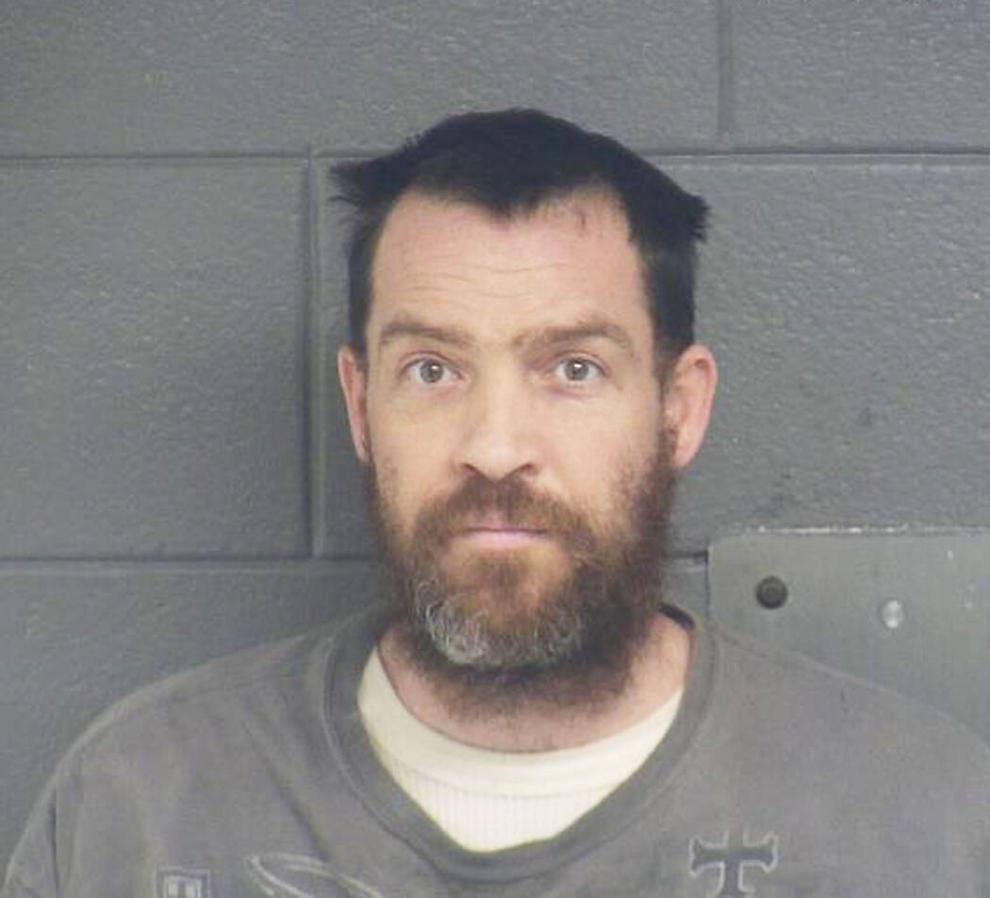 "He's threatened to make my life a living hell — that an EPO is just a piece of paper and he knows people and one day he will get me," she added, saying in the previous couple of days Garten had punched her in the stomach, spit on her and threw drinks on her.
Smith stated that he had her "strip down" to ensure she was not wearing a wire and that Garten was on a destructive path that was escalating.
"He threatened to distribute pictures and videos of me if I ever crossed him," Smith wrote in the EPO.
"I've told him I fear him and he said he hasn't shown me what fear was yet."
The crime
Almost exactly seven months after she wrote those words — on the morning of July 3, 2018 — Smith was found dead from a single gunshot wound in her Meadow Glen Drive home in West Frankfort.
Her juvenile son, who had just returned from spending the night with a friend, discovered her body in the living room. He told investigators that when he got to the house around 7 a.m., he noticed the dogs were outside — which wasn't normal — and that his mother's alarm clock was still going off.
Her son said when he saw Smith on the floor he initially thought she had fallen and hit her head until he observed "something shiny on the floor, picked it up, realized it was a shell casing and dropped it." He then called 911.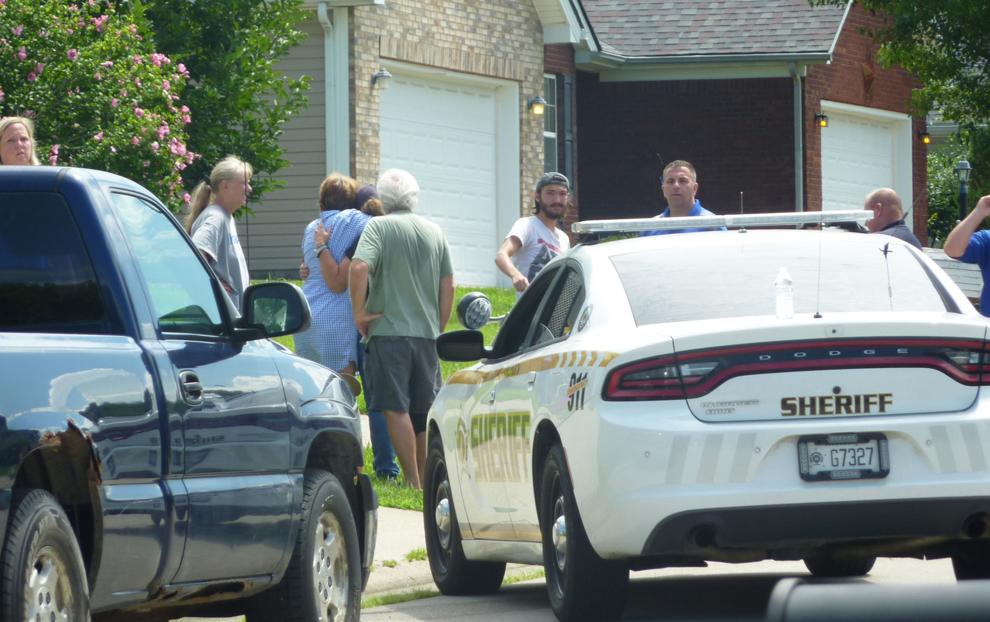 Autopsy results concluded Smith suffered a gunshot wound to the back of her head. 
Smith was a 1997 graduate of Woodford County High School and attended Midway University. She was employed as a workforce development specialist for the state.
One of her co-workers told investigators that in the weeks leading up to her murder Smith "was scared to death of Derek" and was sleeping with a baseball bat. In their report, police noted that a bat was found beside Smith's bed.
Then-FCSO Detective and current Franklin County Regional Jailer Jake Banta, who met with Smith the day before regarding her concerns about Garten, was one of the first law enforcement officers to arrive. According to his account, Smith's mother, Sue Wight, showed up at the scene later and said, "Derek Garten did this."
Authorities located Garten's 1997 black Toyota 4Runner at a mobile home on Adams Lane at around 6 p.m. He was not at the residence, but a woman who was there said Garten had left in a silver Suzuki sedan with 40-year-old Billy Jo Turner, of Midway, before sunrise.
Less than an hour later, Turner, who was found in Woodford County, allegedly admitted to police that he drove Garten to Smith's house and was "at the house when Garten shot her."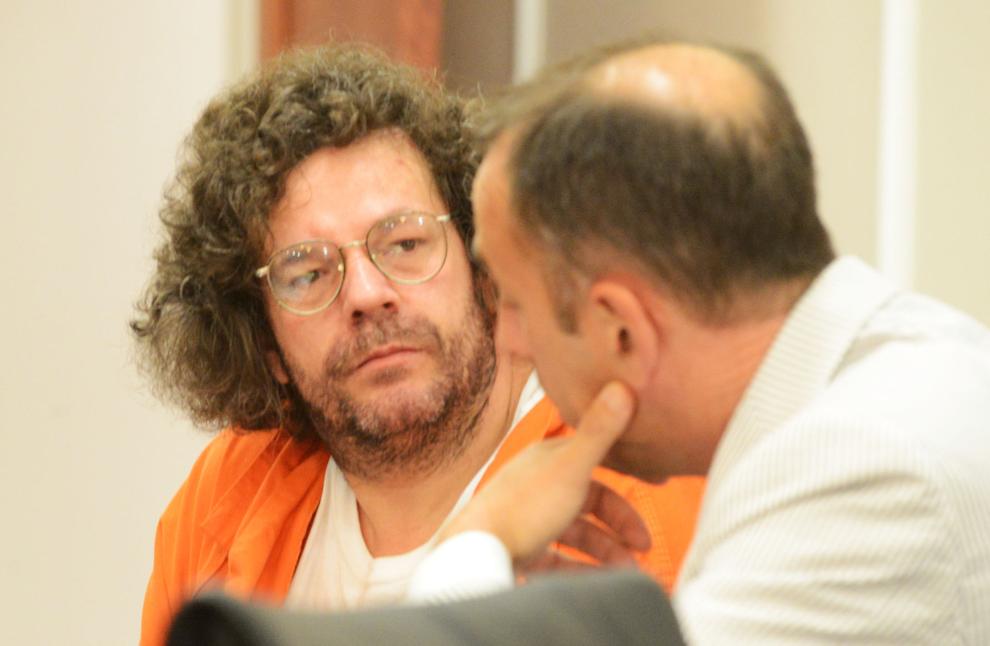 He told FCSO deputies that he and Garten parked in the driveway and sat there for a few minutes before Garten entered the house through a rear gate with an assault rifle in tow. Turner said he heard a woman scream, but not the gunshot. Garten then ran out of the residence, got in the car and shouted, "Go, go. She's dead."
Video surveillance footage, which was later gathered from one of Smith's neighbors, shows a silver four-door vehicle pull into the victim's driveway at approximately 5:15 a.m. and leave at 5:21 a.m.
Deputies located the Suzuki car, which belonged to Turner's daughter, at her workplace in Midway and seized it for evidence.
Following the murder, Turner told authorities that he drove Garten to a residence on Adams Lane where Garten changed clothes. Then they went to Old Lawrenceburg Road, where Garten "threw the rifle in the river" before Turner dropped him off on East Main Street.
On the run
After Smith was murdered, Garten allegedly burglarized the home of an Owen County couple, stealing pocket knives, two handguns, a case of .22-caliber bullets, collectible coins and a lawnmower while evading police, The Owenton News Herald reported. No one was home at the time of the break-in and authorities were unable to locate Garten.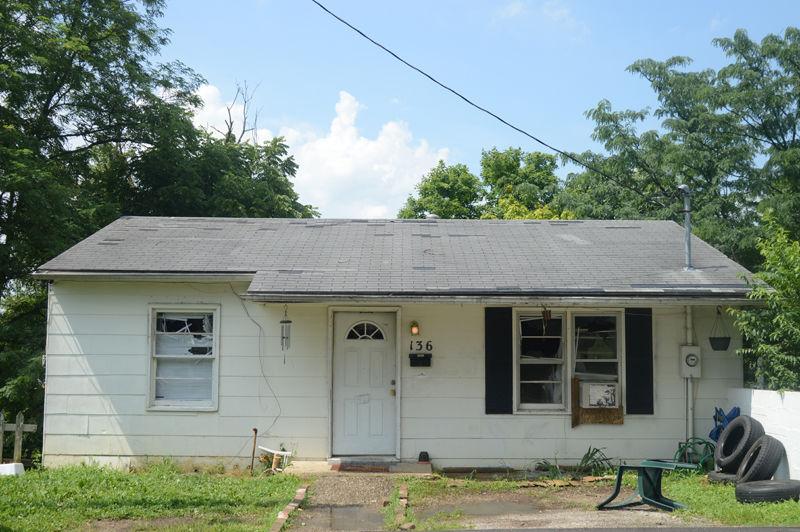 Law enforcement received tips that Garten entered an Allnutt Drive residence around 8 a.m. on July 5. A group of agencies, including the Kentucky State Police, Frankfort Police Department, FCSO and FBI, obtained a search warrant and gained entry to the house, but Garten was not there.
The next day as authorities closed in on Garten at Bryan Station Inn in Lexington, he posted a message on Facebook claiming responsibility for Smith's death.
"This is the end of (the) road for me today … I was set up from the beginning. I shot Meg and would do it again. She was evil," he wrote. "She was hurting my son. She abused the position she was trusted with and she hurt my son so many times I sent her back to hell where she needs to stay."
Roughly two hours after Garten made the Facebook post, then-Frankfort Police Capt. and current Sheriff Chris Quire, who was a classmate of Garten's at Western Hills, was able to talk him out of the motel without incident following an hours-long standoff with Lexington Police. Garten was armed with two revolvers that were later matched to the Owen County burglary.
Guns and drugs
At the time of Smith's murder, Garten had been homeless for a couple of months and said that he "had been selling guns and drugs to 'bad people,'" court documents state.
Dawn Shroyer, his sister, told authorities that Garten had been an iron worker on and off and was employed at the Franklin County Regional Jail for about a year when he was in his early 20s. He also did landscaping work for a few months, before he started using drugs heavily, she added.
According to court records, Garten admitted using methamphetamine on the day of the murder and said he had been using the drug on a daily basis for about a year up to that point.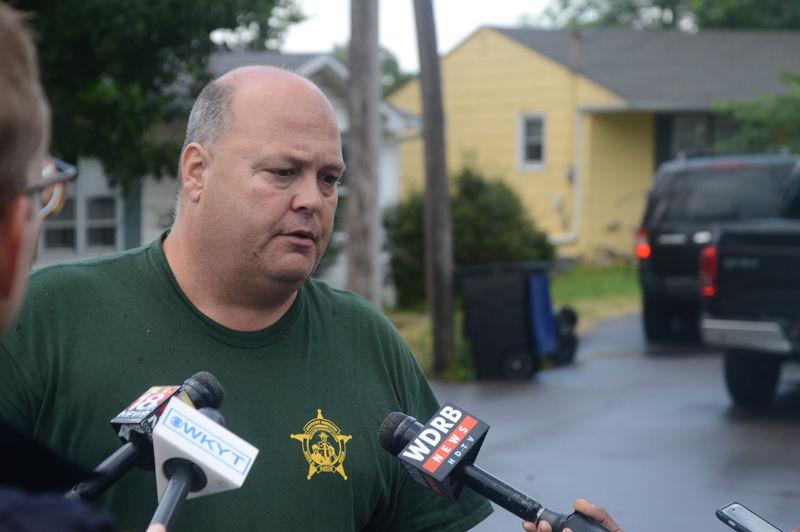 Garten believed Smith "was sleeping with the police" and that his then 11-year-old son "had been sexually abused and raped by the police," court documents indicate. He also accused Smith's son of sexually assaulting and beating his young son.
Garten said he had video and audio recordings of the incidents on SD cards as evidence.
Quire told investigators that while he was negotiating with Garten to end his standoff, Garten said he hid the SD cards in the Owen County home he reportedly burglarized while evading law enforcement. A deputy later located the SD cards in a pill bottle, but it is unclear whether the cards contain any evidence to back up Garten's allegations.
In her statement to police, Shroyer wrote, "He has been convinced that everyone is working against him and that the police are not to be trusted and (are) part of the crimes against his son."
Sometime between June 27 and July 9, 2018, while his mother, Cindy Pettit, was in Florida, Garten reportedly broke into her home by removing a window air-conditioning unit and stole two rifles, including a M-1 30-caliber carbine — the weapon authorities say was used to kill Smith.
Pettit, who had temporary custody of Garten's son, said Garten's drug use started in 1998 when he was 18 years old and that he began using methamphetamine in recent years. She told authorities the family tried to get him treatment for drug and mental health issues.
"The bottom line was that this kept escalating and they made law enforcement and others aware of Derek's situation," Pettit stated. "And everyone knew a piece of the puzzle but no one knew all of it."
Court proceedings
Garten has pleaded not guilty to murder, a capital offense, tampering with physical evidence, a Class D felony, and violating a Kentucky Emergency Protective Order/Domestic Violence Order (EPO/DVO), a Class A misdemeanor.
He has also been deemed mentally competent to stand trial following evaluations by a Kentucky Correctional Psychiatric Center forensic psychiatrist.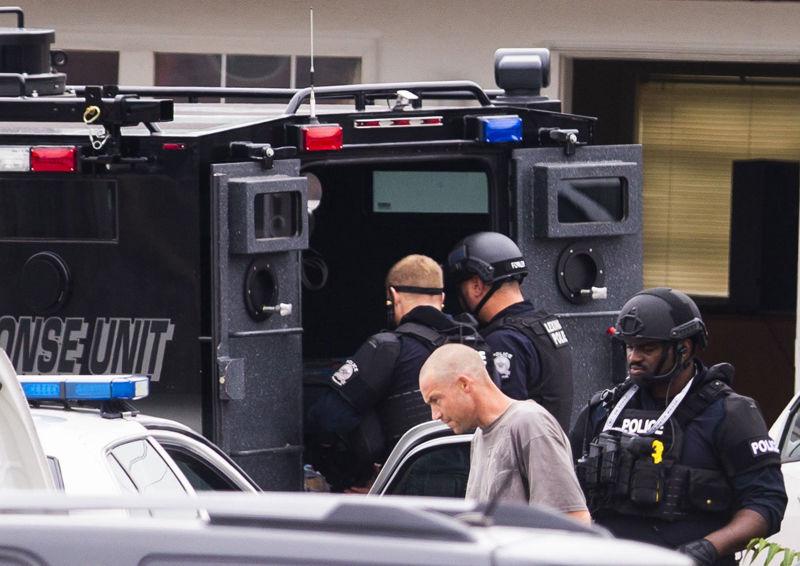 In an order in June, Franklin Circuit Court Judge Thomas Wingate found Garten "to have substantial capacity to comprehend the nature and consequences of the proceedings against him and to participate rationally in his own defense."
Dr. Daniel Hackman testified "with reasonable medical certainty" at an evidentiary hearing on April 21 that Garten, who has been diagnosed with schizophrenia, possibly due in part to methamphetamine use, is mentally capable to understand the severity of the charges against him and how the legal system operates.
"The diagnosis of schizophrenia is based on Mr. Garten's history of hallucinations, delusional beliefs and negative symptoms (e.g. restricted range of emotional expression, decreased motivation, poor hygiene, decreased speech)," Hackman said.
A jury trial is scheduled for Aug. 9 at the Franklin County Courthouse.
However, Franklin County Commonwealth's Attorney Larry Cleveland told The State Journal on Wednesday that he's not sure whether the case will go to trial.
He said his office has offered Garten a plea deal, but would not disclose the details.
"Before I went on vacation last week I thought we had the case resolved, but I haven't heard back from his attorney, who's out sick this week, so I am kind of in limbo," Cleveland said. "I just don't know."
The State Journal reached out to Garten's lawyer, Kristin Gonzalez, a public defender, for comment, but she did not respond before press time.
If convicted at trial, Garten could face a prison sentence of 20 years to life on the murder charge and one to five years for the tampering with physical evidence charge.
He is being held in the Scott County Detention Center in Georgetown.
In October 2019, Turner pleaded guilty in Franklin County Circuit Court in August to amended charges of criminal facilitation of murder, a Class D felony; criminal facilitation of tampering with physical evidence, a Class A misdemeanor; and criminal facilitation of violation of Kentucky EPO/DVO, a Class B misdemeanor. He also agreed to testify in any future proceedings against Garten.
He originally faced more serious charges, including complicity to murder, a capital offense, which carries a life sentence; complicity to tampering with physical evidence, a Class D felony; and complicity to violation of Kentucky EPO/DVO, a Class B misdemeanor. He served 13 months of the five-year sentence, which made him parole eligible. Per the conditions of his release, he was to wear an ankle-monitoring device, live with family and remain employed full time.