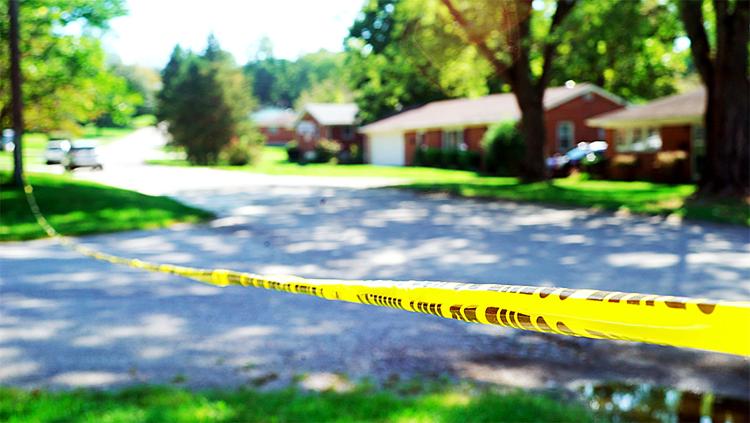 A little more than a year ago, 25-year-old Anthony Hendrix died after being shot nine times in the parking lot at East Frankfort Park.
The man charged with killing him, 29-year-old Justin Cromer, sits in the Franklin County Regional Jail on a $500,000 cash bond for a single count of murder.
While a trial date has not been set, attorneys continue to work through the preliminary stages of case.
A year after the Labor Day shooting that sparked brief panic in Frankfort and even prompted a tweet by then-Gov. Matt Bevin, The State Journal's review of Cromer's inches-thick case file uncovered a number of new details and what may have led to Hendrix's death and injuries to two other people.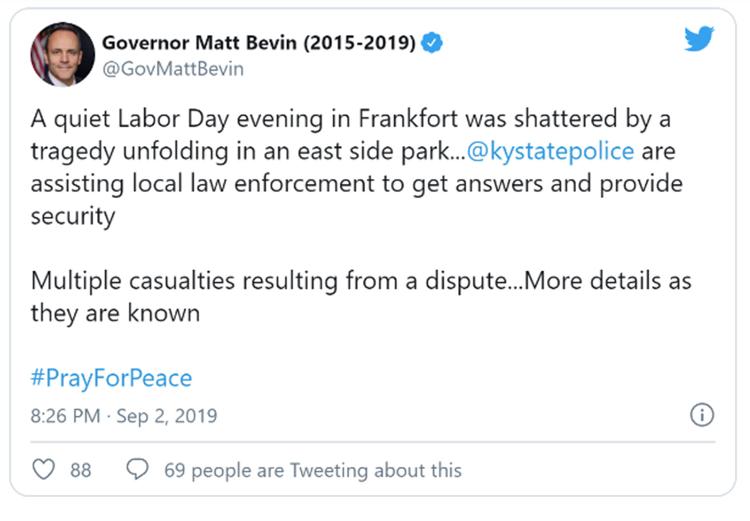 On Sept. 2, 2019, there was a party at East Frankfort Park. The rental application for a park pavilion, submitted by Diego Lewis, said there would be a gathering of 50-75 people. He used Kentucky State University's address on the application. Lewis, Hendrix and Cromer were current or former KSU students, but university officials said the event was not sanctioned by the school.
Chadwick Rives, who went to the gathering with Cromer, told police they were walking toward the pavilion when Cromer stopped to talk to some women. Rives continued walking and heard multiple gunshots. Cromer then allegedly fled from the scene in Rives' Dodge Durango, crashing through a fence and escaping on Bonnycastle Drive.
Rives said Cromer called later and admitted to shooting Hendrix. He said Hendrix pulled a gun on him. 
Another friend from KSU, Nocomis Miner, also told police he spoke to Cromer following the shooting. According to Miner, Cromer said Hendrix sent a woman to Cromer to purchase "dope." Cromer reportedly told the woman that Hendrix would be charged for the drugs if he wanted them.
When Hendrix approached, Cromer said he thought Hendrix was reaching for his gun to kill him. Cromer then said "Hendrix's boys" got the gun and threw it in the trash, according to Miner's statement.
Frankfort Police and Frankfort Fire and EMS personnel were called to the scene around 5:40 p.m. after three people were shot.
According to police and EMS records, Hendrix was found lying between two cars in the parking lot with multiple gunshot wounds. Hendrix was already cold to the touch and had no pulse. Given the "hostile" scene, EMS personnel chose to transport Hendrix immediately to the hospital. Despite medical care and chest compressions throughout the trip to Frankfort Regional Medical Center, there was no change in his condition and Hendrix was pronounced dead at the hospital.
Police noted there were 10 shell casings found at the scene as well as four bullets and marijuana.
Two other people, Lachanee Singleton and Robert Judkins, were each shot once during the incident, but their wounds were not life-threatening. 
The day after the shooting, KSU sent a campus-wide email acknowledging the "off-campus fatal incident" and urged students to stay aware of their surroundings. A number of social media posts following the incident, said there were multiple casualties.
At the time, Gov. Matt Bevin tweeted, "A quiet Labor Day evening in Frankfort was shattered by a tragedy unfolding in an east side park… @kystatepolice are assisting local law enforcement to get answers and provide security. Multiple casualties resulting from a dispute…More details as they are known. #PrayFor Peace."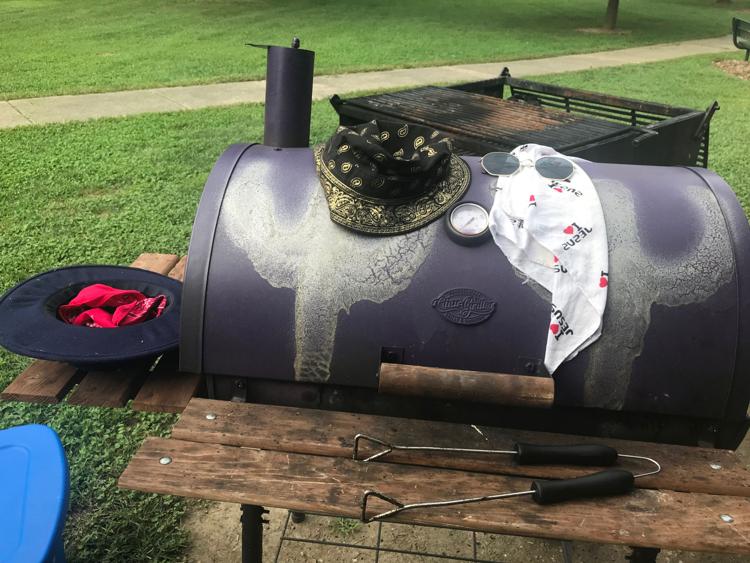 According to court documents, an incident about a year earlier may have started problems between Hendrix and Cromer. 
On Nov. 7, 2018, Rives filed a report with Frankfort Police claiming Hendrix stole a rifle, two cellphones and about $500 in cash from him before packing his belongings and leaving. Rives said Hendrix was a roommate for a few months while attending KSU.
Rives, according to other documents, was a close friend of Cromer's. On Sept. 30, 2019, FPD detectives interviewed Miner, who said he spoke to Cromer on the phone after the shooting. According to a crime supplement filed by FPD Detective William Stratton, Miner said he knew of the theft from Rives but believed it had been "squashed" because Hendrix was back in town. Miner said Rives and Cromer were "very good friends" and were often seen together.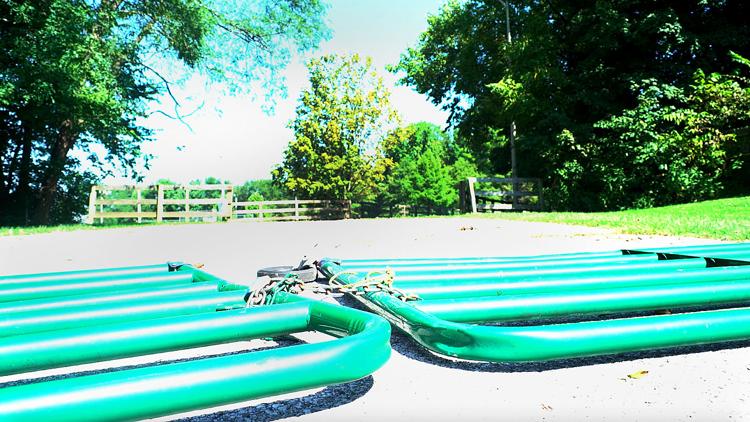 Rives said he let Cromer drive his Dodge Durango to the Labor Day outing.
Rives reported the vehicle stolen on Sept. 4. The vehicle was eventually located in an impound lot following a traffic stop by University of Kentucky Police in Lexington, leading to the arrest of another person. When FPD detectives examined the vehicle, they found damage consistent with crashing through a gate, but could not obtain fingerprints because the vehicle was not known to be involved in a homicide when it was towed, according to the report.
In the autopsy report, medical examiners listed nine different gunshot wounds. Hendrix died as a result of those injuries, which included penetrating wounds to his left elbow, left arm, left chest, right chest and back, left flank, lower left back, left mid-back and two to his right mid-back.
Testing also found the presence of THC, the chemical in marijuana which produces the high, as well as alcohol, hydrocodone and oxycodone.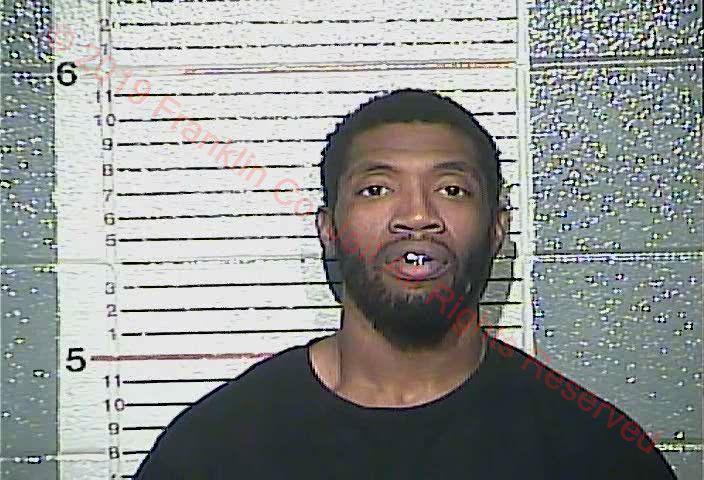 Cromer was quickly identified as the suspect in the case, but he had already left Kentucky. Two days after the shooting, Frankfort Police obtained an arrest warrant charging Cromer with murder in Hendrix's death. 
Originally from East St. Louis, Illinois, Cromer was arrested by U.S. marshals nearly two months later in Detroit. Cromer waived his extradition hearing in Detroit on Oct. 29 and was returned to Frankfort. Cromer was indicted for murder, a capital offense, on Nov. 12. He has remained in the Franklin County Regional Jail since.
Cromer and his attorneys have asked Franklin Circuit Judge Phillip Shepherd multiple times for a bond reduction, citing Cromer's lack of a criminal history, ties to Frankfort and a local address.
In April, Cromer's attorneys sought an emergency bail motion because of the growing COVID-19 pandemic.
"Incarcerated persons are unable to take many of these precautions and as a result are at increased risk of contracting the disease, as well as increasing the risk that community members contract the disease," Cromer's attorneys wrote. They also cited the explosive growth of the virus in Chinese prisons and argued that Cromer's bond was excessive.
Shepherd denied the motion and said Cromer continued to be a flight risk.
"The Court is mindful of the existence of the healthcare crisis resulting from the Coronavirus," Shepherd wrote. "However, no inmate in the Franklin County Regional Jail has displayed symptoms of the Coronavirus at this point and no change of circumstances exist to justify the modification sought." 
In February, Cromer sent a handwritten letter to the judge seeking to state his case and hopefully receive some understanding.
Cromer said he was a student at Kentucky State University working toward a degree in mass communication and broadcasting. He said he handed out lunches to school children, helped feed the homeless community and worked on Black history projects for the city.
"I'm not a criminal," Cromer wrote. "I want to get back to my life. I'm not saying I shouldn't be disciplined for my actions but I don't feel they should be harsh. I'm asking for a chance to get my life back. I'm hoping you would sympathize with me for I'm not a bad guy."
Cromer said he expected some punishment but hoped to be released to spend time with his mother, who he said had health problems.
"I'm willing to give a conviction with time on the shelf and shock probation, so that I can spend time with my mother," he wrote. "I understand my rights, but also I understand I can't do without my mom. I'm not a gangster, a thug, a drug dealer or anything of that sort. All I want is a second chance. Getting that second chance allows me to complete therapy which I was attending before the incident. I haven't had the chance to tel my story and not sure of the accusations said against me. I understand you're a man of prestige and reason. I ask of you please reason with me. I hope to hear something soon."
The most recent filings in Franklin Circuit Court were motions and responses for discovery, the process of sharing evidence and information in court.
Cromer's attorney Evan Bates filed the motion Aug. 19 seeking information about photo lineups people used to identify vehicles involved in the incident and possible exculpatory evidence, including two positive identifications by people of a "larger light-skinned male with dreadlocks" as the shooter. He also asked for information about a call made to police after the shooting about the suspect being a "white Mexican."
In response, Commonwealth's Attorney Larry Cleveland said the call to police was made to the department's administrative line, rather than 911. The phone number was not recorded, and the caller did not leave her name. 
Cleveland also said the statement to the grand jury was from a witness who said they saw Cromer running toward a group of people, including Hendrix, and said, "I told you I would get you," which was followed by a racial slur.
Cleveland said the statement was not exculpatory, and identifying the witness would violate local rules allowing the identification of witnesses 10 days prior to trial.
The prosecutor said he was not aware of any other exculpatory evidence he has not already provided.
The matter is presently under submission to Shepherd. The case was last on Shepherd's docket Aug. 28. No future court dates are scheduled, according to the Franklin Circuit Clerk's office.