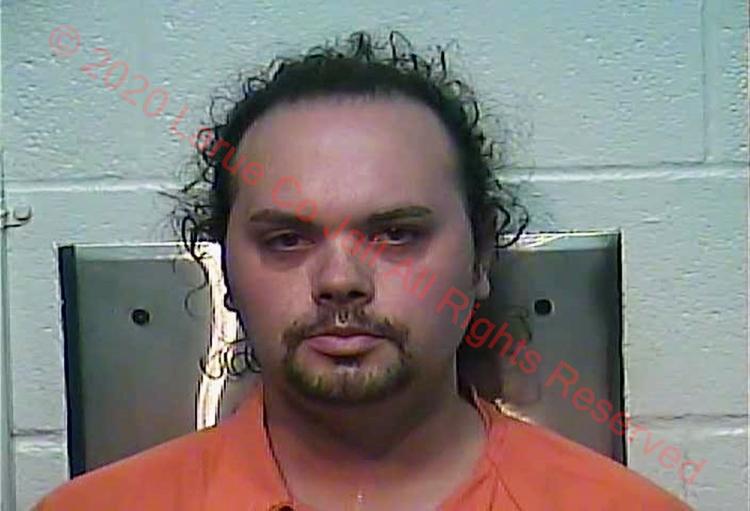 Editor's note: This story was updated at 12:34 p.m. April 22 to add that Robert Thompson was fired from his job in Hardin County. It was also updated at 3:58 p.m. on April 23 to confirm he bonded out of jail.
A past recipient of the Franklin County Schools Middle School Teacher of the Year award was arrested on child pornography charges by the Attorney General's Cyber Crimes Unit.
Robert "Robbie" Alan Thompson Jr., 33, of Hodgenville, was charged with two counts of possession of child pornography, a Class D felony, said Attorney General Daniel Cameron. 
Thompson, a former eighth grade math teacher at Bondurant Middle School, was employed at West Hardin Middle School near Elizabethtown until Hardin County Schools announced his termination on Wednesday.
According to FCS Superintendent Mark Kopp, Thompson was an employee of the district from 2011 until he left for Hardin County in 2018.
In April of that year, Thompson was named FCS Middle School Teacher of the Year for 2017-18 — an honor presented to teachers in each grade level for being exemplary educators.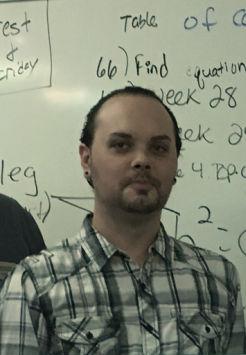 A colleague who nominated Thompson for the award said the teacher "mentors at-risk and disengaged students and builds relationships with his students to show that they matter."
Kopp said he could not comment on the case as it is an active investigation.
Cameron said more charges are likely to be filed.
Thompson's arrest stemmed from a request for assistance from the Radcliff Police Department in conducting digital forensic analysis on devices in a current case. During analysis, an investigator uncovered a 2018 chat between Thompson and Matthew Alexander Lyons, 33, of Elizabethtown, involving pornographic images of minors.
Lyons was charged with 100 counts of possession of child pornography, prohibited use of an electronic communication system to procure a minor for a sex offense and two counts of distribution of matter portraying a sexual performance by a minor, all Class D felonies, and two counts of the use of a minor under 18 in a sexual performance, a Class C felony.
Thompson is no longer being held in the LaRue County Detention Center. He posted a $5,000 full-cash bond.
"Criminals seek to weaponize the internet and digital devices as a means to exploit and take advantage of children, and it is the mission of our Cyber Crimes Unit to make sure that these terrible crimes are brought to light and the perpetrators brought to justice," Cameron said. "I'm grateful to our Cyber Crimes team and their law enforcement partners for uncovering these terrible acts and acting quickly to arrest those alleged of committing them."
The AG's Cyber Crimes Unit worked closely with the Radcliff Police Department, Elizabethtown Police Department, Kentucky State Police and U.S. Secret Service on the investigation and subsequent arrests, Cameron said. The Franklin County and Hardin County school systems are assisting the Cyber Crimes Unit in the ongoing investigation.