A former recipient of the Franklin County Schools Middle School Teacher of the Year award has been charged with online enticement of a minor and production of child pornography by the federal government.
U.S. Attorney Russell Coleman announced the charges against Robert Alan "Robbie" Thompson Jr., 33, of Hodgenville, on Monday.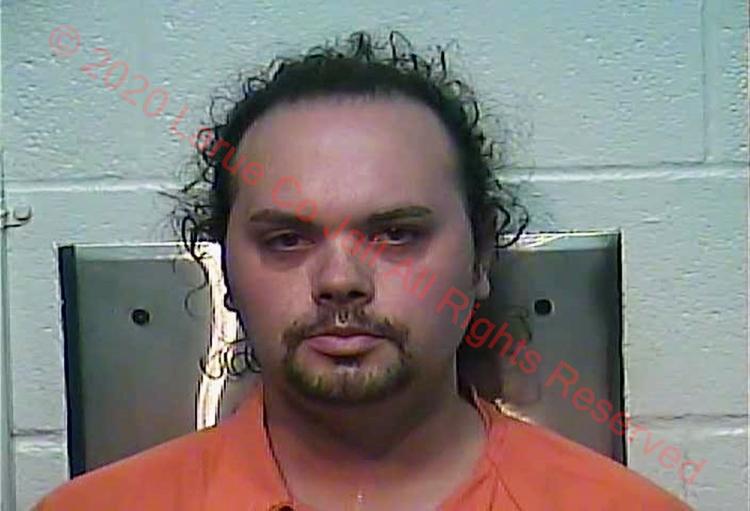 According to Coleman, the online enticement charge carries a penalty of 10 years to life in prison. The production of child pornography charge carries a mandatory minimum term of 15 years.
Thompson, who taught eighth grade math at Bondurant Middle School from 2011 to 2018, was most recently employed at West Hardin Middle School near Elizabethtown until his termination was reported in April following state charges of possession of child pornography, a Class D felony, by Attorney General Daniel Cameron's Cyber Crimes Unit.
Thompson's arrest stemmed from a request for assistance from the Radcliff Police Department in conducting digital forensic analysis on devices in a current case. During analysis, an investigator allegedly uncovered a 2018 chat between Thompson and Matthew Alexander Lyons, 33, of Elizabethtown, involving pornographic images of minors.
Lyons was charged with 100 counts of possession of child pornography, prohibited use of an electronic communication system to procure a minor for a sex offense and two counts of distribution of matter portraying a sexual performance by a minor, all Class D felonies, and two counts of the use of a minor under 18 in a sexual performance, a Class C felony.
Investigators also discovered that Thompson asked one of his former middle school students, identified court papers as John Doe 1, to send a photo of sexually explicit images and the student complied.
Thompson has since been released from the LaRue County Detention Center on a $5,000 full-cash bond.
"Our most basic job in law enforcement is to protect families from violence and safe from predators; when the later are wolves in a sheep's clothing of a teacher, that becomes even more urgent," said Coleman, who praised the partnership between federal and state agencies.