Police charged a Frankfort man with breaking windows and spray-painting a number of vehicles in a downtown parking garage Sunday night.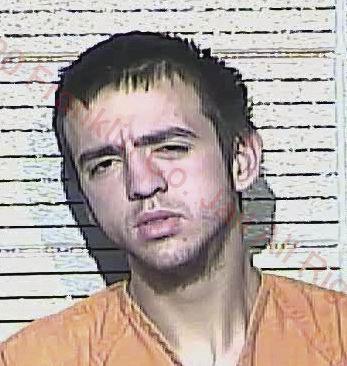 Dylan Brown, 20, was charged with first-degree criminal mischief and first-degree possession of a controlled substance, both Class D felonies.
Frankfort Police were called to the parking garage off St. Clair Street after five vehicles on the second level had broken windows and were vandalized with paint. Capt. Dustin Bowman said items were taken from several vehicles, but the specific items were not listed.
Two vehicles bore an obscenity and the number 12, which Bowman said was a statement against the police. Another was missing its license plate.
"They're always coming up with ways to tell us what they think of us," he said.
When officers arrived on the scene, they found Brown and determined he was a suspect, Bowman said. A witness also identified Brown as the perpetrator, police said.
Officers were called to the parking garage two other times Monday for other vandalism complaints involving vehicles and broke windows.
Bowman said people should always lock the doors on their vehicles, but the multiple broken windows indicate there may have been valuable items in plain view inside.
"The second step is securing your valuables so they aren't visible," he said. Ideally, valuables should not be left in vehicles, he said, but they should be placed out of sight, whether in the truck, glove box or console.