Deputies arrested a Frankfort man after he fled at speeds up to 90 mph early Sunday morning.
According to court documents, Franklin County Sheriff's deputies witnessed a car weaving across Wilkinson Boulevard at 2:36 a.m. Sunday. When the driver, identified as 26-year-old Delano J. Washington, refused to stop, he led Franklin County deputies and Frankfort Police officers on a pursuit on residential streets at speeds up to 90 mph. Officers also witnessed people throwing suspected marijuana from the car during the pursuit.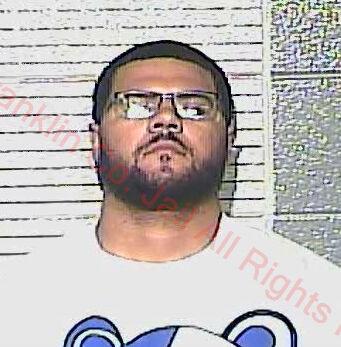 Washington crashed into one cruiser as he attempted to turn right into Prince Hall Village Apartments, where the pursuit ended. There were three other people in the car during the pursuit, including at least one who asked to get out of the vehicle because she was scared.
Deputies said Washington smelled of marijuana and alcohol, and appeared to be under the influence of both.
Officers also recovered the marijuana which was tossed from the vehicle.
Washington was arrested and charged with tampering with physical evidence, first-degree fleeing or evading police,  first-degree wanton endangerment, first-degree wanton endangerment of a police officer, first-degree criminal mischief and first-degree unlawful imprisonment, Class D felonies; driving under the influence and possession of marijuana, Class B misdemeanors; and careless driving and disregarding a traffic control device, violations.