A Frankfort man who allegedly led deputies and officers on a pursuit through parts of Frankfort in June was indicted on 15 charges for the incident.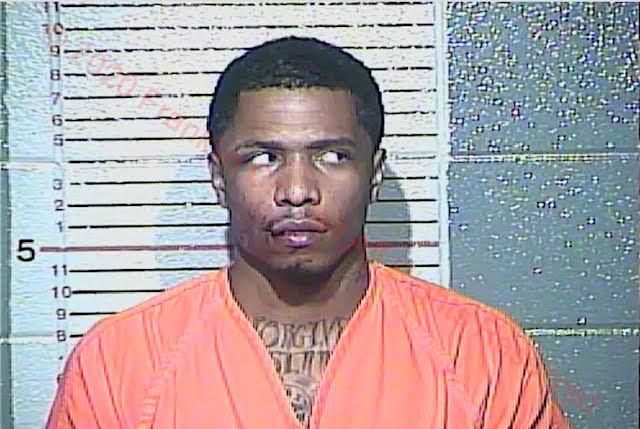 Terrance Sharp Jr., 33, was arrested by Franklin County Sheriff's deputies on June 18 in a backyard off Ashland Drive. 
According to the Franklin County Sheriff's Office, a deputy stopped a black Dodge Durango on US 127. When a second deputy arrived and approached the vehicle, the driver put it in gear and accelerated, nearly hitting one of the deputies.
From there, the pursuit went down Harrodsburg and Meadowview lanes to Louisville Road and then US 127. When the suspect turned onto Ashland Drive, the tires on the vehicle blew and it struck a sheriff's cruiser. The driver then got out and tried to run away, but was captured when he tried to climb over a fence.
When deputies and a K-9 unit searched Smith's vehicle, they found approximately three pounds of marijuana and 500 Xanax pills, along with cash and packaging material.
Sharp was also on bond from a prior arrest in Franklin County where he allegedly ran from and fought with deputies.
On Tuesday, Sharp was indicted for trafficking in marijuana between eight ounces and five pounds, a Class C felony; two counts of first-degree wanton endangerment and two counts of first-degree fleeing or evading police and third-degree trafficking in a controlled substance, Class D felonies; resisting arrest and possession of drug paraphernalia, Class A misdemeanors; disregarding a stop sign, no tail lamps and obscured license plate, violations; and four counts of first-degree persistent felony offender.
According to the indictment, Sharp was previously convicted in Franklin Circuit Court of first-degree trafficking in a controlled substance in 2014, trafficking in a controlled substance and persistent felony offender in 2012 and enhanced trafficking in marijuana within 1,000 yards of a school in 2009.