A Frankfort man is charged with manslaughter after his handgun discharged and killed a man in a neighboring apartment Sunday afternoon.
Frankfort Police officers were called to 401 Murray St. — about two blocks from First Corinthian Baptist Church in South Frankfort — at 2:55 p.m., Frankfort Police Capt. Dustin Bowman said. 
Officers found the victim in one apartment and bullet holes indicating the shot came from another apartment.
"Through investigation, it was determined the round that hit the wall and took the life of the victim came from across the hall," Bowman said.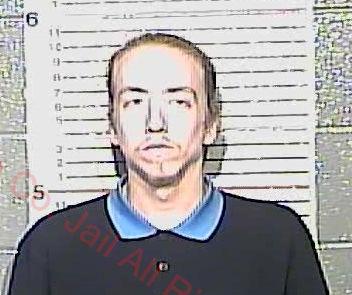 The suspect, identified as 20-year-old Trevor Fridenmaker, of Frankfort, was allegedly handling a pistol when it discharged, Bowman said. The shot then went through the apartment walls and into the victim's, he said.
The victim, identified as 20-year-old Samuel Keaton Sexton, of Frankfort, was pronounced dead at the scene of a single gunshot wound, Franklin County Corner Will Harrod said. An autopsy was performed Monday morning, he said, but preliminary results were not available.
"We are investigating it currently as an accidental shooting," Harrod said.
Bowman said officers believe the two men were acquainted.
"There's no belief there was any ill intent," Bowman said.
While Fridenmaker was alone in his apartment, there was another person in Sexton's apartment who was not injured, Bowman said.
Fridenmaker was arrested and charged with second-degree manslaughter, a Class C felony; tampering with physical evidence, a Class D felony; and possession of marijuana and possession of drug paraphernalia, both misdemeanors.
Bowman said Fridenmaker attempted to hide the weapon, and officers found the marijuana and paraphernalia while searching the apartment.
Fridenmaker is being held on a $50,000 bond in the Franklin County Regional Jail.