The second of two men charged with an armed robbery on Bald Knob Road pleaded guilty Friday.
Jayvon Jesse McCray, 21, was initially arrested April 30 along with co-defendant Vontrel D. Cochran, 26 of Shelbyville.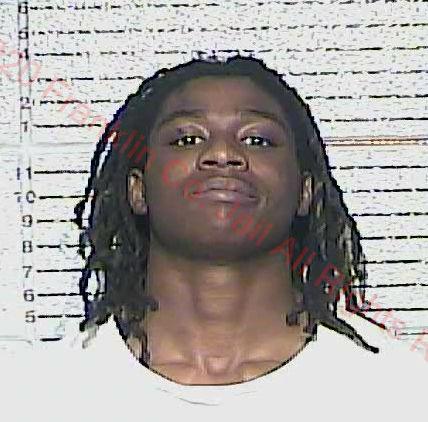 On Friday, McCray pleaded guilty before Franklin Circuit Judge Phillip Shepherd to second-degree robbery and enhanced first-degree possession of a controlled substance, both Class C felonies, and tampering with physical evidence, receiving stolen property (firearm), second-degree unlawful transaction with a minor and enhanced third-degree possession of a controlled substance, all Class D felonies.
As part of the plea agreement, prosecutors reduced the original charges of first-degree robbery and first-degree unlawful transaction with a minor, both Class B felonies.
The terms of the agreement call for McCray to serve the maximum of 10 years each for robbery and first-degree possession of a controlled substance and five years for each of the remaining charges. All sentences will be served concurrently for a total of 10 years.
Cochran, of Shelbyville, pleaded guilty previously to second-degree robbery. He was sentenced to six years, which was probated for five years, on Oct. 16 in Franklin Circuit Court.
McCray is scheduled to be sentenced May 7.
McCray and Cochran were arrested April 30 when Franklin County Sheriff's Deputy Phillip Ray discovered a robbery in progress while on patrol. McCray was holding a gun on two pedestrians while taking cash and a video game system from them.
McCray tossed the handgun over the guardrail and surrendered. Cochran and two others, including a 14-year-old, were waiting in a nearby vehicle. Deputies also found Xanax and ecstasy in the vehicle.
The two others in the car were charged initially but were not indicted by the grand jury.