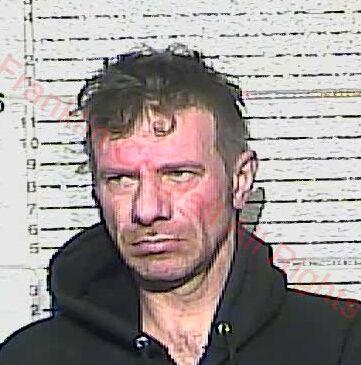 A Franklin County man has been indicted by a federal grand jury for allegedly making two pipe bombs.
Joshua James Moore, 44, is facing charges of felon in possession of a firearm, possession of an unregistered firearm and making an unregistered firearm, according to court documents. 
The charges stemmed from an investigation into child pornography a year ago, according to an affidavit from U.S. Bureau of Alcohol, Tobacco, Firearms and Explosives Special Agent Ryan Caudill.
In July 2019, a person identified as "B.B." gave Franklin County Sheriff's Office detectives a USB drive with explicit videos and images, including those of child sexual exploitation.
Detectives searched Moore's residence and garage and collected evidence that led to his indictment in Franklin County in February on 124 counts related to child pornography.
Two days later, another person told investigators that Moore had meth labs and bomb-making materials on the property as well. The person, identified as D.B., said she saw Moore detonate two bombs, which she recorded.
On Feb. 7, Franklin County investigators returned to Moore's property on Flag Fork Road and found a sawed-off shotgun and other materials.
Federal authorities executed their own search warrant Feb. 19 and recovered wiring, ammunition and components consistent with making pipe bombs.
All three counts carry a maximum prison sentence of 10 years, a maximum $250,000 fine and up to three years of supervised release. Authorities are also asking for all the confiscated items to be forfeited.
The indictment was returned Aug. 6. No court dates have been scheduled at this point. He is being held in the Franklin County Regional Jail.
Moore is also facing three cases in Franklin Circuit Court, including a 2019 charge of theft by unlawful taking, a Class D felony.
He was indicted in Franklin County twice in February, including one case with 62 counts each of possession of matter portraying a sexual performance by a minor and distribution of matter portraying a sexual performance by a minor, both Class D felonies, and 124 counts of second-degree persistent felony offender.
The other 2020 case charged Moore with third-degree use of a weapon of mass destruction, a Class C felony; two counts of first-degree wanton endangerment and first-degree possession of a controlled substance, both Class D felonies; possession of drug paraphernalia, a Class A misdemeanor; and two counts of second-degree persistent felony offender.