Editor's note: This story was updated at 3:07 p.m. on Wednesday to include a special-called meeting announcement from the Franklin County Board of Education. This story was updated at 5:29 p.m. to include a response from Whitney Allison. 
The Franklin County Schools superintendent, a middle school principal and a former teacher all face charges related to the teacher's alleged sexual abuse of students, according to court documents. 
On Wednesday afternoon, the Franklin County Board of Education announced it would hold a special-called meeting scheduled for Friday, Sept. 27 at 11 a.m. at the board office. The agenda includes a closed session followed by board comments. 
On Tuesday, Todd Joseph Smith, 42, a former seventh grade math and science teacher at Bondurant Middle School, was indicted on two charges of first-degree sexual abuse of minors under the age of 16, a Class D felony. The first incident allegedly occurred in August 2018 and the second allegedly happened in March of this year. Assistant Commonwealth's Attorney Zach Becker, the prosecutor in the case, said the alleged abuse of the middle school students happened during the 2018-19 school year. 
Becker said that Smith is no longer employed by Franklin County Schools. His contract was not renewed. The district's website previously listed Smith as a teacher, but he is no longer on the website. According to a Facebook post by Franklin County Schools, Smith was employed by the school district last fall. 
Bondurant Middle School Principal Whitney Allison, 42, was indicted on one charge of failure to report child dependency, neglect or abuse, first offense, a Class B misdemeanor.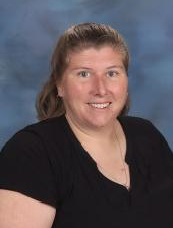 The indictment said Allison allegedly committed the offense around March 14 and 15 "when she knew or had reasonable cause to believe that a child was dependent, neglected or abused, and failed to immediately cause an oral or written report to be made to a local law enforcement agency or to the Department of Kentucky State Police, the cabinet or its designated representative, the Commonwealth's Attorney, or the county attorney by telephone or otherwise."
Allison said in an email to The State Journal that she had secured legal counsel, Fred Peters of Lexington, as of Wednesday afternoon and said any official statements on her behalf would be made through his office. 
Allison was named principal of Bondurant in December 2018 after the late Casey Sparrow stepped down from the position at the beginning of the 2018-19 school year. Prior to working at Bondurant, Allison was the principal of Winburn Middle School in Fayette County. 
Mark Kopp, 48, Franklin County Schools superintendent, was indicted on a charge of criminal attempt bribery of a public servant, a Class A misdemeanor. Becker said the charge stems from a comment Kopp allegedly made to a Franklin County sheriff's deputy while being served with a subpoena around June 18.
Kopp said on Wednesday that he had been advised by counsel to not comment on this case other than to say "we will aggressively defend this." Kopp said Smith is "no longer an employee of the district." 
Kopp was hired by the school district in the summer of 2017 and replaced Chrissy Jones after she retired from the post. Prior to becoming superintendent, Kopp was the chief academic officer and associate superintendent for Hardin County Schools.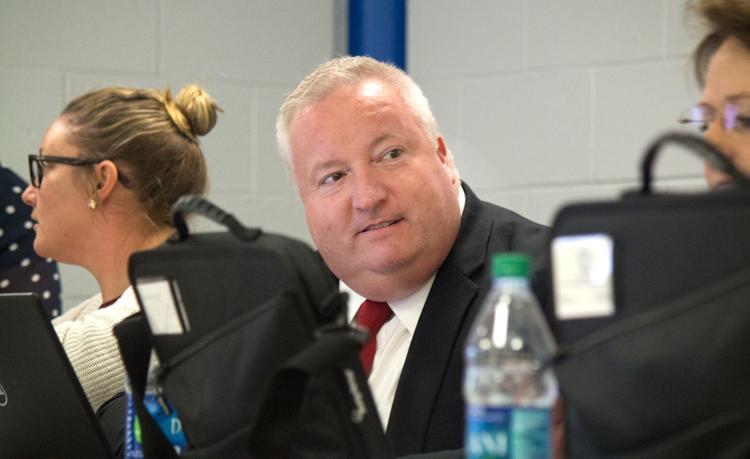 Becker told The State Journal that he didn't want "to go into details" about the case, adding, "It's all in a police report." 
The State Journal submitted an open records request to Franklin County Sheriff Chris Quire for the police report on the allegations. Because the investigation is continuing and involves minors, his office asked County Attorney Rick Sparks to make the call on whether to release the documents. Sparks will prosecute Allison and Kopp's cases, Becker said. 
Kopp and Allison will be arraigned in court on Oct. 15 at 9 a.m. Franklin District Court Judge Kathy Mangeot will be presiding.
Under Kentucky law, if a grand jury determines that there is probable cause to believe a crime was committed but that the appropriate charge is a misdemeanor rather than a felony, it has authority to return an indictment for a misdemeanor. The indictment is remanded to district court for all further action.