A pursuit by police in a vehicle and on foot left a Frankfort man facing multiple charges Sunday morning.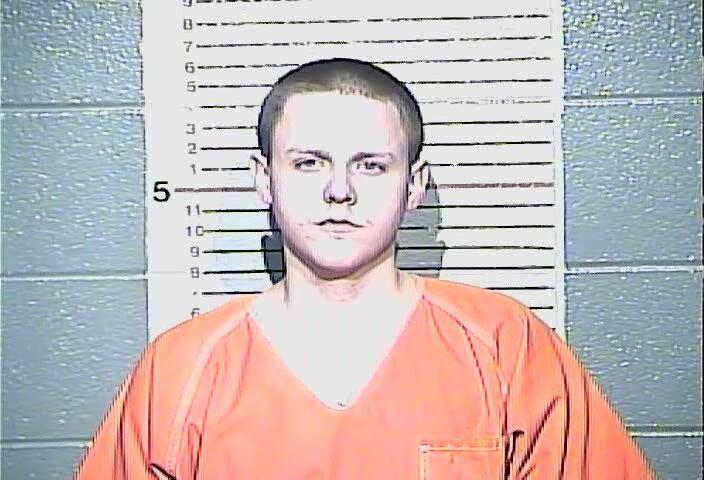 Zachary Lynn Painter, 22, was arrested at 2:31 a.m. Sunday on A.P. Vogler Street, according to court documents.
Franklin County Sheriff's Deputy Phillip Ray attempted to stop a vehicle on Louisville Road shortly after 2 a.m. when it crossed onto the shoulder. After turning on his emergency lights, Ray said, the vehicle accelerated and stopped in a mobile home park on Harts Trailer Court. Two passengers got out of the vehicle while it was still moving, he said, and Ray pursued one until he lost sight of the person. 
After returning to his cruiser, Ray said, he saw Painter turning his vehicle around in an attempt to leave the scene. Ray said Painter was driving toward him and accelerated when Ray drew his weapon and ordered him to stop. Ray said he jumped out of the way, then began a pursuit.
Speeds reached 100 mph, Ray said, as the pursuit went down U.S. 127 and Old Lawrenceburg Road. Frankfort police officers deployed stop sticks near Jones Lane to disable Painter's vehicle. Painter's vehicle continued to Kentucky 420 and crossed the East-West Connector before going over an embankment on A.P. Vogler Street.
Painter then fled on foot through a creek, over the highway and hid in a ditch, where he was captured.
Ray said Painter appeared to be under the influence of a controlled substance with pinpoint pupils, slurred speech and bloodshot eyes.
Deputies said they found a meth pipe and suspected heroin and marijuana in Painter's vehicle.
After he was transported to the Franklin County Regional Jail, deputies found suspected heroin in Painter's wallet as well.
Painter is being held at FCRJ on a $20,000 bond.
He was charged with two counts of first-degree possession of a controlled substance, first-degree wanton endangerment and two counts of first-degree fleeing or evading police, all Class D felonies; possession of drug paraphernalia, a Class A misdemeanor; possession of marijuana, driving under the influence (second offense) and driving on a suspended operator's license, all Class B misdemeanors; and speeding, a violation.